Adobe & Magento Team Up On Omnichannel Commerce
Adobe and Magento have simplified the delivery of differentiated omnichannel commerce experiences with the announcement of Adobe Experience Driven Commerce, Managed Services Basic Edition. The combination of Adobe's market leading user experience and Magento's market leading commerce gives organizations an accelerated way to create and manage omnichannel experiences, enabling shoppers to buy anywhere. This gives customers a fluid purchasing journey that spans mobile, desktop and showroom through checkout and into the service cycle.
"We are thrilled with the momentum that the Adobe Magento partnership has generated" said Errol Denger, Director of Commerce Strategy for Adobe. "Our partnership is enabling companies to create differentiated omnichannel experiences that connect with customers at every phase of their shopping journey by combining the power of Adobe Experience Manager and Sensei with Magento Commerce. We are now pleased to announce the availability of the Managed Services edition in collaboration with Infield Digital that will provide our clients with even greater flexibility while accelerating time-to-value."
Errol Denger, Adobe Director of Commerce Program and Strategic Alliances
• The offering includes Adobe Experience Manager 6.3 and the Commerce Integration Framework.
• Productized integration with Magento Commerce
• Adobe Analytics Essentials for Sites
• Adobe Experience Targeting
• Customization and deployment accelerator
Adobe Experience Driven Commerce, Managed Services Basic Edition
Adobe Experience Driven Commerce, Managed Services Basic Edition will provide a suite of pre-built integrations between Adobe's Marketing Cloud and Magento, which will reduce the launch time for AEM / Magento implementations.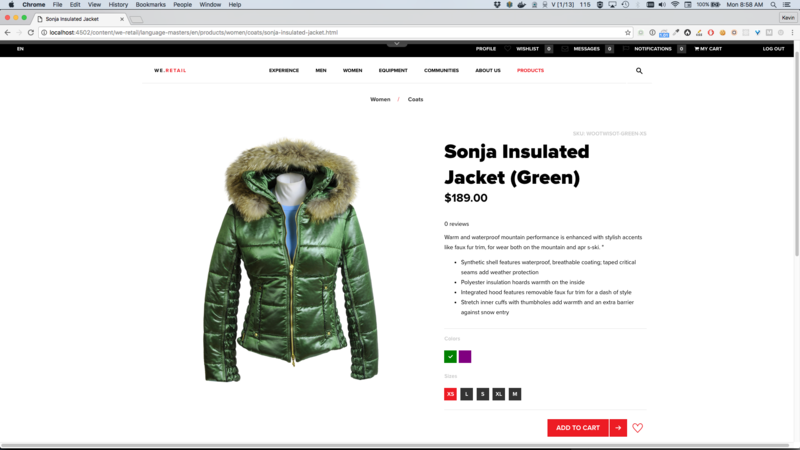 The Power of Adobe Marketing Cloud
The combination of the Adobe Marketing Cloud's customer experience tools with Magento's commerce capability provides brands the ability to offer customers an elevated retail experience both online and offline. Providing relevant customer experiences based on a user's history with a brand provides a direct uplift in sales. Additionally, the democratization of data across businesses closes the loop by providing the business with actionable operational data and a better understanding of user behavior.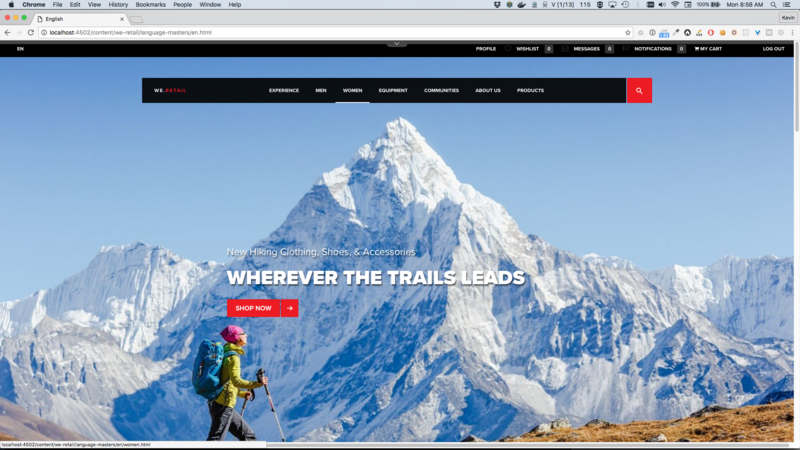 Adobe's Commerce Integration framework and Magento
Adobe's Commerce Integration Framework (CIF) provides a set of components and APIs that provide commerce capability to AEM. The integration allows Magento to be the transactional system, while AEM manages the commerce experience.
Product Management
The integration maintains a logical separation between systems for product marketing and fulfillment operations. Marketing teams can easily import products into AEM, where they have the marketing tools they need to create customer experiences. The ecommerce operations team can securely manage product availability, pricing and promotions in Magento, with the tools they are accustomed to.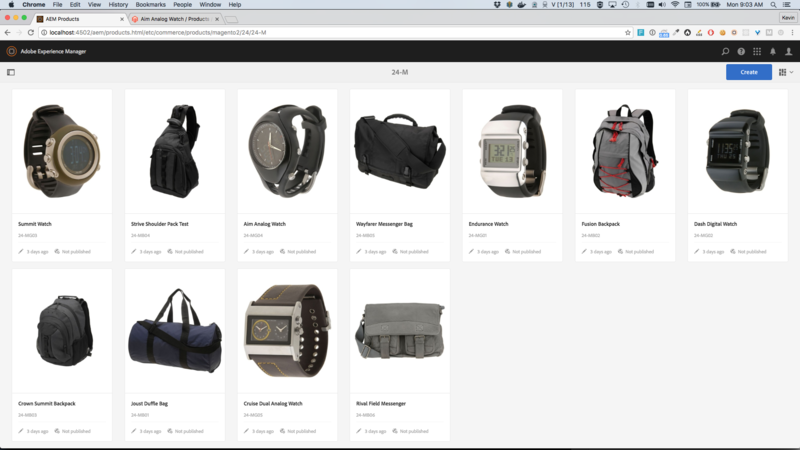 Personalization
By synchronizing Magento user profile data to the Adobe ContextHub, marketers are able to leverage the data layer across the Adobe Cloud. This includes the native AEM targeting engine and more broadly the entire Adobe eco system including Marketing Cloud, Analytics Cloud and Advertising Cloud.
The offering provides current Magento customers with all the marketing power and velocity of AEM and the Adobe Analytics. It is engineered extends into the rest of the Adobe Experience Cloud offerings for Marketing, Analytics and Advertising
See it for yourself
To explore what an Adobe and Magento XDC solution would look like for your organization please contact us.