Press Release: Bounteous Launches State‑of‑the‑Art LSTN Product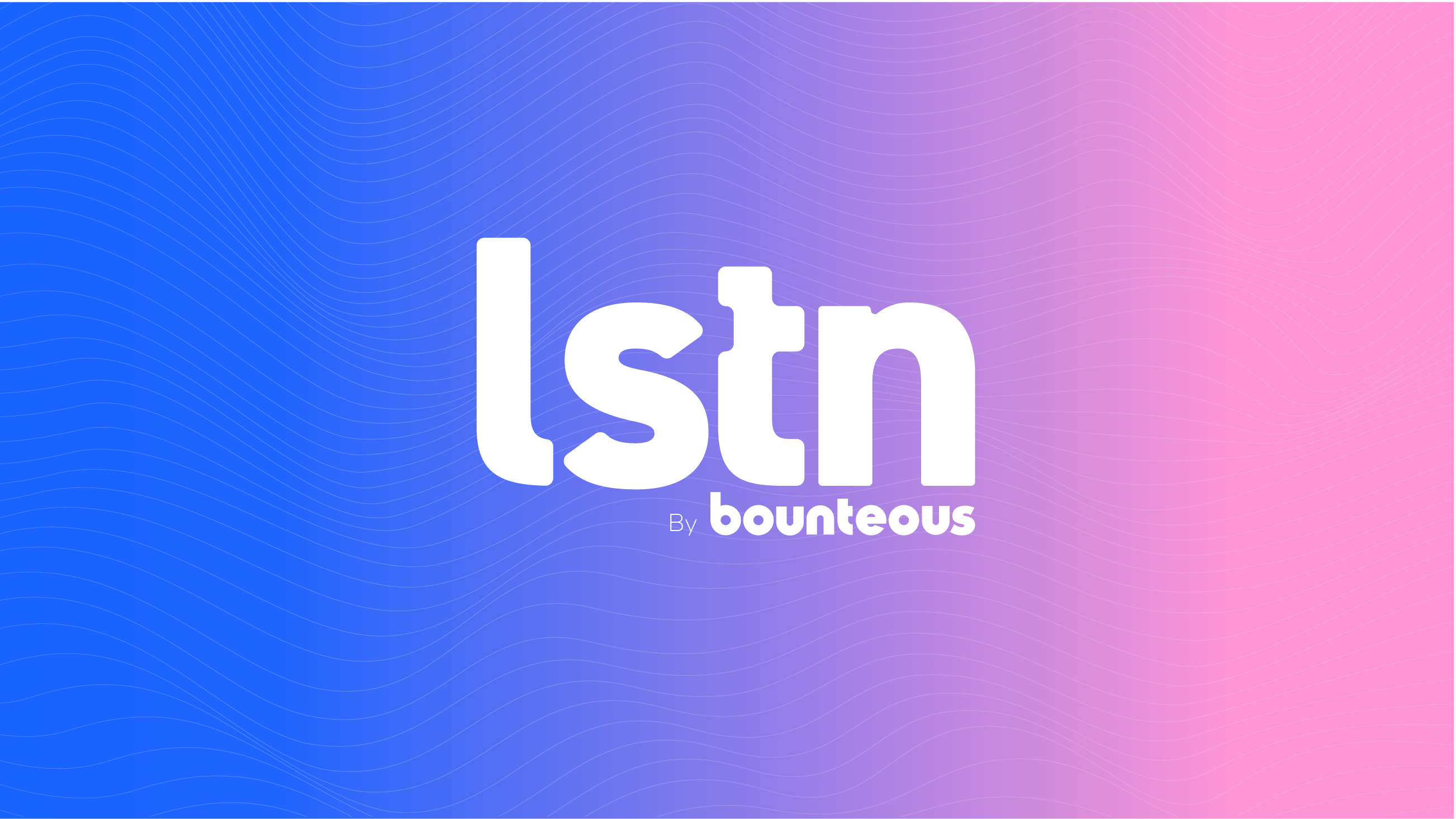 CHICAGO — April 1, 2019 — Bounteous, a leading provider of digital solutions, today announced the launch of its new LSTN product for hearing clients. At the core of the effort, housed at www.lstnup.com, is a key shift from hearing to understanding.
LSTN goes beyond sound, drawing on state-of-the-art technology to enlarge the tympanic cavity, leaving ample space for the intent, context, and emotion beneath conversations. LSTN ensures intent and feeling come through loud and clear – even on video conferences.
"When engaged in conversations about business challenges, are you truly hearing what's being said? Are you truly grasping the intent of the message?" said Keith Schwartz, CEO of Bounteous. "It's time for a larger movement from hearing to understanding."
LSTN is designed for everyone – coming in a variety of colors and sizes for the utmost in comprehension optimization – and works across all platforms without any need for plugins or accessories. Comprehensive accessibility allows for settings to be easily adjusted when working remote, in efforts to deter miscommunication.
Bounteous invites its customers to bring the power of LSTN into their organization. Offerings available for immediate use include onsite sessions, remote training, and virtual tutorials for outer, middle, and inner levels of experience. No matter the stage in your listening journey, Bounteous is ready to help detect the meaning beneath the message.
To learn more about the Bounteous, visit https://www.bounteous.com.
About Bounteous
Founded in 2003 in Chicago, Bounteous creates big-picture digital solutions that help leading companies deliver transformational digital brand experiences. Our expertise includes Strategy, Experience Design, Technology, Analytics and Insight, and Marketing. Bounteous forms problem-solving partnerships with their clients to envision, design, and build their digital futures. For more information, please visit www.bounteous.com.

For the most up-to-date news, follow Bounteous on Twitter, LinkedIn, Facebook, and Instagram.