Q&A With Drupal‑Expert Turned Acquia Pro: Angie Byron, Part 2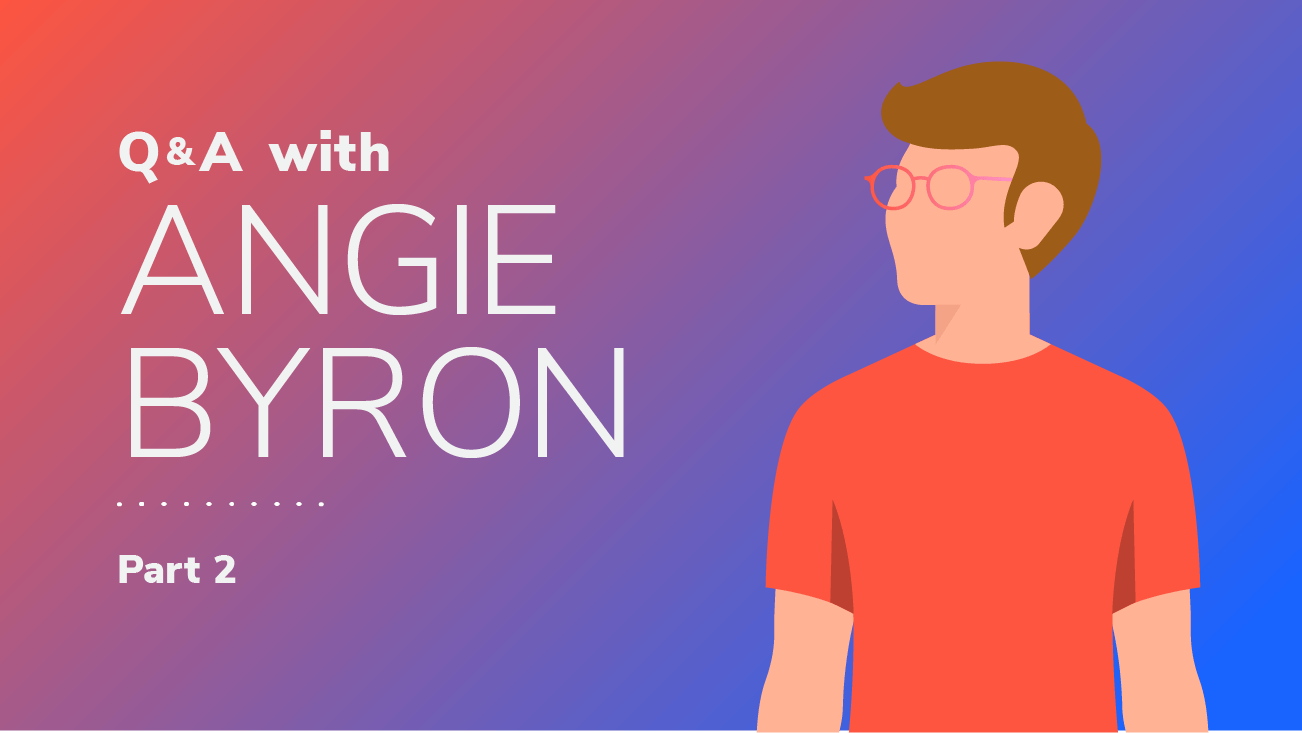 We hope you enjoyed our first Q&A with Angie Byron, Senior Director, Product + Community Development at Acquia, and are so excited to have spent some time talking more with Angie about the Drupal community and the support Acquia has provided along the way.
| | |
| --- | --- |
| | Angie Byron, Senior Director, Product + Community Development, Acquia |
Q: What 3 tips would you share if your sister were entering the Drupal space?
Angie (Byron):
Go meet other Drupal people in-person (user group, Camp, DrupalCon). Find a network of people you can talk to. Tribal knowledge is real and will help get you a lot further faster. I've always found it very beneficial to hang out with someone in real time and walk through explanations in-person.
Join the Diversity-Inclusion channel on Slack. This is a great way to meet people, learn more about onboarding initiatives and eventually mentor newcomers!
Check out Drupal.TV. The site contains all of the videos from conferences and is really a great resource for newcomers.
Q: Any favorite DrupalCon moments?
Angie: I was able to participate in a Drupal wedding at DrupalCon Chicago. It's so great to see two members of the Drupal community come together and celebrate the best way we know how — in our pajamas!
I also just really enjoy hearing Drupal stories in Pre-notes at DrupalCon conferences. Whether it's couples meeting at a Drupal CodeSprint or reflecting on how Drupal has changed or impacted your life, it's so interesting to see how the community has touched everyone.
My personal favorite moment was after the D7 release where the community showered me with plastic cats. Everyone wrote their names on them and handed them to me to show their appreciation. I still have them to this day.
Q: How can people who don't 'Do Drupal' contribute to the Drupal Community?
Angie: Especially if you're a woman, be very careful about discounting the skills that you have. I don't know how many times I've heard, "I'm not a programmer, but…I debug CMS and firebug…" Celebrate the amount of Drupal skills that you do have. Even if you don't code at all but you know your ways around views, layouts — those are valuable skills and shouldn't be discounted!
Here are just a few other invaluable ways to contribute to the community even if you're not a developer:
Usability Feedback
Sponsorships
Support from Marketing in promoting all of the great accomplishments happening in the Drupal community
Documentation
Q: What is the greatest need in the Drupal Community right now? If you could point people in a certain direction, where would it be?
Angie: Scaling the community in the next 10 years is going to be very important. There seem to be a large number of contributors who have been around for a long time, so naturally, as people's lives change, their interests change their free time changes, and these people move on, it will be important to pass the torch to a new group of contributors.
I think everyone in a leadership role should ask themselves, "How do I replace myself?"
Q: How is Acquia impacting the future of Drupal? Exciting new products/services over at Acquia the team's working on?
Angie: Acquia invests heavily in R&D. There's a Drupal Acceleration team whose sole job is to make awesome things in Drupal community. They've made improvements in everything from security and feature updates to project management support and planning sprints.
In general, I'd say Acquia is trying to be the best place to run Drupal. They power what's needed for Drupal to compete in the enterprise space — including personalization and journey mapping, really anything built on top of Drupal core.
To focus on the unique needs of both marketers and developers is no easy task — but we sincerely hope we're providing the tools to make your day-to-day lives easier so that it's a pleasure to work on Acquia Cloud.
Q: Why have you stayed at Acquia?
Angie: Prior to Acquia, I was in an unsustainable situation working on both client projects and community collaboration at the same time. This caused a lot of tension in my life and there was never enough time in the day for everything that I was hoping to accomplish!
At DrupalCon 2011, Dries [Buytaert] approached me with a role that focused on being a contributor, first and foremost. Acquia sees the strategic value in investing in contributors (D4, D5, D6, D7 — built on the backs of people burning themselves out) and they're doing a great job providing paid contribution opportunities to members of the Drupal community.
Being part of the Drupal Acceleration team allows me to focus on the Drupal product road map and make decisions based on team member goals/objectives. I've thoroughly enjoyed working on things that really matter to truly advance the community and am beyond thrilled with what a huge impact it's had on people!
Q: What are the biggest blockers or misconceptions for more enterprise adoption of Drupal?
Angie: Wins and losses or enterprise adoption is a beast of its own. Often, the technology is a smaller part of the equation than I think we'd like. We've found the outcome is much more dependent on the 3 Ps — price, people, and politics. It's really interesting to see how the technology gets chosen at enterprise level and goes to show the importance of relationships built during the sales process. Sometimes, there are things that are completely out of our control in the decision-making process, but we always do everything we can to make the case for working with Drupal developers.
In the early days of Drupal, developers would get in touch with techies very much behind the scenes and make a quick decision on-the-spot. Nowadays, CMS selection is more inclusive of developers, marketers, and the full team who will be using the technology.
Techies are no longer the primary driver of CMS decisions. Along the way, we built empathy for content authors and development flexibility — as we know these factor into the decisions more heavily. We are building Drupal for ourselves but definitely also the end users.
Q: What do you see is the role of Partners in getting an enterprise site set up and ready to go?
Angie: Partners are critical on a number of fronts. Here are just three examples.
They have a direct relationship with either the region or vertical that we're pitching. Often times, our partners will know the end user a lot better than we do at Acquia. So, we really leverage our partner expertise here to build out the best use case for the client.
Our partners have really strong teams and great practices around Drupal. It's great when we can seamlessly hand off development work to a partner and know that implementation will follow best practices.
If a partner is contributing code, it definitely shows the strength of the community. To be able to make good decisions that align with community best practices is really something to celebrate and we very much value our partner contributions.
Editor's Note: Bounteous wrote about Acquia, its products, and the partner network in our post: Consider Acquia for Enterprise-Ready Drupal.
Q: Any closing remarks?
Angie: There may be a lot of readers who have tried Drupal in the past who have thought it's too complicated or ugly. I would encourage you to try Drupal again because D8 is great! It has out-of-the-box functionality that is easy to use, can make your life easier and is awesome, overall!
---
Thanks for reading along! We hope you enjoyed this series and look forward to bringing you similar content from leading members of the Drupal community in the future.