Things to Look Forward to for Drupalists in 2020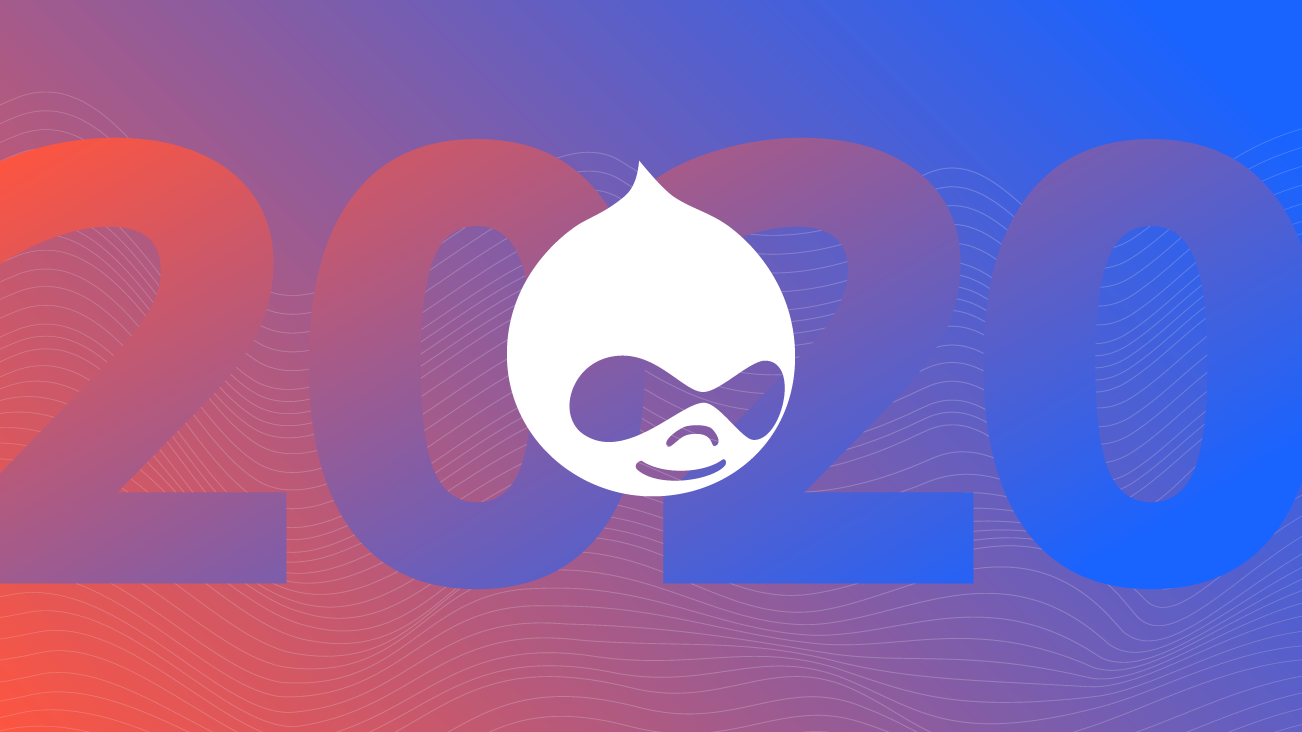 From major updates in Drupal 8, the coming of Drupal 9, and new Acquia products to learn and love — 2020 looks to be a great year for the Drupal community. 2019 was packed with exciting growth in the Drupal community, as well as important initiatives and announcements that have helped set the roadmap for 2020. These changes are sure to excite both the Drupalists who delight in the tech and process changes that will make working in Drupal easier, to the generalists who will benefit from a more powerful open-source platform with a host of enterprise tools in the same family.
Upgrading from Drupal 8 to Drupal 9
One of the big improvements in the Drupal space is the approach to major upgrades for Drupal 8. This summer, Drupal 9 will hit and for those already on Drupal 8, upgrading will be a lot easier. The next release will be split in two: Drupal 8.9.0 and Drupal 9.0.0. Both of these releases will have the same functionality, but Drupal 9 will have the deprecated code removed and third-party libraries updated.
By having these two releases, sites with custom code that still depend on deprecated code can continue to use a stable version of Drupal, while any site that is Drupal 9 ready can upgrade. This should make upgrading from Drupal 8 to Drupal 9 a breeze. 
Once Drupal 9.0.0 is released, then what? The vision for Drupal 9 has not been finalized, so the new features have not been planned out, but Dries has indicated a few areas of focus that give us some idea of what's to come in his Driesnote at DrupalCon Amsterdam in October. He proposed four new tracks that the community will work to help define: 
Reduce cost and effort
Prioritize the beginner experience
Drive the Open Web
Be the best-structured data engine 
The Reduce cost and effort track is, in ways, a continuation of the Drupal 8 "Reduce total cost of ownership for developers and site owners" track. The goal of this track is to make it easier and cost less to build and maintain a Drupal site. Initiatives like configuration management and automatic updates that began with Drupal 8 will continue in Drupal 9. In addition, we could have initiatives like building a reusable component library, making improvements to how Drupal uses Composer, adding some cloud optimizations, and moving Drush (or part of it) into Drupal core. Of these initiatives, I am really excited about the reusable component library. At Bounteous, we have been building Drupal with components for many years and we believe it is the best, most efficient way to build Drupal websites.
One of the main areas that Drupal has been deficient in is the beginner's experience. As Dries pointed out, experts love Drupal. The power and flexibility make it a great platform to build amazing digital experiences. However, beginners do not love Drupal. So the second track, Prioritize the beginner experience, will aim to close that gap. Some of the potential initiatives are: Guided tours, WYSIWYG page building, and better 'Try Drupal' experiences. Building out guided tours of Drupal and better 'Try Drupal' experiences will make it much easier for beginners to feel comfortable with Drupal. In addition, two new themes, Olivero (front end theme) and Claro (administration theme) are slated to be included with Drupal core. Both would be welcomed additions to Drupal core to update the look and feel of Drupal by default.
Drupal is one of the top platforms used to build websites, during the Driesnote at DrupalCon Amsterdam Dries states that about 1 out of every 40 websites run on Drupal. This gives the Drupal community an opportunity to drive adoption of important standards. Drive the Open Web is the third track for Drupal 9 and the focus here is on driving adoption of standards. Some of the possible initiatives involve regulations like GDPR, addressing accessibility in Drupal, increasing support for the semantic web with Microformats2, and having webmention support for a distributed social web. It will be great to see Drupal through this adoption and innovation to help advance the open web.
The last of the Drupal 9 tracks is for Drupal to Be the best-structured data engine. Drupal is a great content management system, but it could be so much more. By enabling easier content ingestion, adding more powerful content modeling and better content organization tools, Drupal can remain a key CMS in enterprise-level digital experience platform builds.
It is exciting to think about the potential in Drupal 9. The community has really raised the bar with the features and functionality added in Drupal 8, and we're confident that the bar will be raised again.
Acquia Expands Product Family with New Acquisitions
While the Drupal community has plenty of new and exciting features and updates in store for us, so do our partners at Acquia. In 2019, Acquia continues to solidify itself in the digital experience platform space. With the recent acquisitions of Cohesion (rapid site-building experience), Mautic (Marketing Automation), and AgilOne (CDP), Acquia has really expanded its capabilities. In addition, Acquia announced the release of Developer Studio to help developers make it easier to get projects started and follow best practices.
There is so much to be excited about with these product additions. We're particularly excited, about Cohesion. Cohesion makes it easy for non-developers to build and style components used to build pages on the site. Once you have built the components, you can easily move them to other Drupal sites to reuse and repurpose without duplication efforts. This is exciting because the increased development velocity.
By building a library of reusable components, subsequent builds will be much more efficient. It will also enable faster time to market for your marketing team. Marketing teams no longer need to wait for the technology team to deliver new components. We are looking forward to seeing more and more of our customers use Cohesion to increase their efficiency.
The Acquia Developer Studio is also something we're looking forward to using more of in the coming year. Initiating projects always seem to take more effort than it should. Acquia Developer Studio combined with Acquia BLT (Build and Launch Tool) makes it easy to create a Drupal 8 project and a local development environment using Lando or Drupal VM. If you would rather not work in a local development environment, you can use Acquia Developer Studio Remote IDE to use a browser-based remote development environment.
Either way, Acquia Developer Studio makes developers more efficient in building, testing, and deploying Drupal applications. We've been impressed with what we've seen so far and look forward to spending more time with ADS to uncover even more efficiencies.
Looking Ahead at Drupal in 2020
Both Drupal and Acquia provided us with some incredible improvements in the way we build digital experiences in 2019 and 2020 is shaping up to be just as incredible. With important initiatives designed to improve the product, increase adoption, and inspire its users, we can't wait to share the progress throughout the year — at conferences, through posts like these, and through our contributions to the community. Follow us on Twitter at @bounteousdrupal or on LinkedIn for our latest news about Drupal and Acquia.