Insights from Adobe Summit: Five Factors Redefining Business Through Customer Experience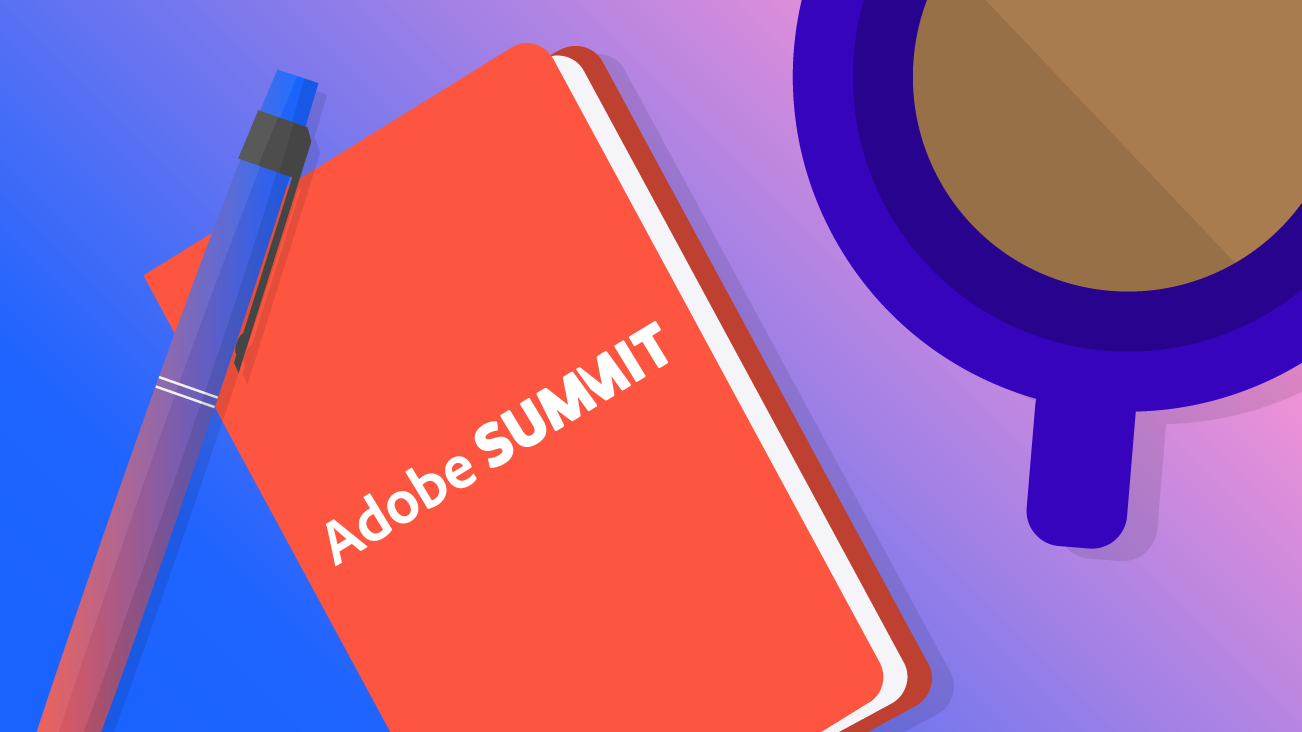 As Adobe partners, our collective role in customer experience management is at the forefront of digital experiences across brands and channels. We are constantly inspired by the ideas, the people, and the companies continuing to drive the evolution and transformation of Adobe's Experience Cloud. Creating epic moments through digital experience is attainable, especially when supported by industry-leading technology. We owe it to consumers everywhere to make it happen. 
For the first time ever, Adobe Summit went virtual-only with the same great content and opportunities to learn, grow, and share. We tuned in for exciting new releases and tips from leading experts.
With this information, we have combined insights from our Adobe partners, clients, and Summit digital experience, along with insights from internal experts, leading research partners, survey responses from Adobe professionals, and top industry publishings. A careful analysis of the various resources has presented a holistic look at common themes and drivers that ultimately led us to five influential factors important to our industry, the verticals we serve, and the customer experience landscape.
Commitments to ROI
Adobe CEO, Shantanu Narayen's opening remarks made a simple, but important observation saying, "Digital isn't just reshaping our lives, it's driving the economy." This statement has never been more accurate than it is in the current and foreseeable economy.
The Adobe team has taken it upon themselves to do what they do best — especially in these complex times — to use technology to solve problems. Adobe announced the release of its new Digital Economy Index (DEI) during Summit's opening keynote session. The DEI is powered by Adobe Analytics and provides a view of quickly-evolving pricing trends, the purchasing power of the online dollar, and the global impact of an increasing reliance on digital commerce.
This dynamic look at the state of the online economy allows marketers to make real-time decisions that improve digital experiences, and ultimately lead to an increase in transactions for the company. As a digital solution partner, we have the opportunity to contribute to the success of digital commerce by using this data to guide brands down a path that allows businesses and consumers to come out on top.
While some customers are moving to a digital-first approach, many have been forced to operate in a digital-only environment. Making an investment in financial rigor and a relentless commitment to ROI is one way to future-proof the approach.
By keeping a close eye on successful developments, pricing trends, and the global impact of digital purchases, we can glean additional insight into the markets and verticals captured in the DEI through simple analysis. We can then identify how those successes can be applied to business goals with those data points. This will allow us to help our customers draw insights and provide perspective on best practices that apply to their digital-first or digital-only approach with the ultimate goal of increasing transaction and recognizing business value from the digital solution. 
An Honest Review of Current State
By supporting companies through a granular evaluation of the current state of their business as it relates to the larger global scale and discussing future-state goals, we have the opportunity to facilitate transformation and co-innovate. Companies need to take a critical look at the way they do things and honestly evaluate if the current process or protocol is in the best interest of the team and the business.
Sarah Kennedy, VP, Global Marketing for the Adobe Experience Cloud, elaborates that now is the time to begin "wiping the field marketing slate clean and force [ourselves] to take the team off of the 'what works' autopilot." Many teams operate in ways that seemingly make sense because "that's the way we've always done it." But this is our opportunity to make changes that set teams up for success by operating efficiently and effectively according to the needs of consumers moving forward.
Adobe has recently gone through an introspective transformation of its own, and has bundled its learnings to create a template to help businesses do the same. Anil Chakravarthy, Adobe EVP and GM, Digital Experience, addresses the fact that "Digital transformation isn't just about technology: it's about people and processes, and creating new DNA within the company." The newly-released Customer Experience Management (CXM) Playbook is the perfect tool to help us help our customers identify gaps and needs to set them up for success in the near- and long-term.
Every company will have its own version of a playbook as the world navigates uncharted waters and businesses realign to operate in new ways. However, several key areas are foundational to the success of those plans, as outlined in the CXM Playbook — digital-first mentality, data and insights, scalable content, optimized personalization, customer journey management, and pervasive commerce. 
This playbook allows businesses to conceptualize a cohesive plan and hold on to tangible milestones and experiences along the way. Each section comes equipped with learning resources and materials to improve upon frustrations or downfalls identified by the response results.
These insights and the available resources allow companies to build or rebuild a strong foundation with digital leadership at the core of the strategy. Data accessibility and content scalability create opportunities across channels to meet the needs and context of various scenarios, while personalization and journey management design, measure, and deliver optimized experiences, with the ultimate goal of creating shoppable, transactional experiences for the consumer. And, ultimately, for the success of the brand.
Human-Centered Digital
With so much of our daily lives operating in a digital landscape, the notion of human connection needs to be addressed. Sarah Kennedy supported the need for connection in her B2B track keynote, The New Era of Experience in B2B. She said, "Experiences are not made at a single touch or at a one-off point in time. They're seamlessly, intelligently woven together, and every moment is distinct, relevant, and valuable. They all end up as something worth remembering."
We believe that technology is at its best when it is used to solve problems for users in a way that creates value for the customer and for the business. We consistently take advantage of customer data and learnings to help our clients inform all decisions on experience, analytics, digital marketing, and engineering to ensure we are solving the right problems in the most meaningful way. 
Adobe Experience Platform (AEP) has continued to improve and expedite this process with real-time profiles that unify thousands of data points to collect a comprehensive profile with immediate insights that drive experiences for customers when and where they expect them. The customer journey analytics feature in AEP enables omnichannel insight discovery to assist with the creation and delivery of those personalized, relevant interactions in an exclusively digital world. 
Brands should seamlessly integrate with an individual's day-to-day routine and meet their customers with the information they need, wherever they are to continue to guide them through the consumer journey. Adobe Experience Cloud solutions make that expectation attainable, in real-time.
Customer-Obsessed Culture
Customer experience has been a top focus in the industry for several years, however, this year, Adobe explicitly addressed the importance of customer experience management (CXM). By placing a spotlight on experience management, Adobe further proves its commitment to delivering industry-leading experiences in a place where transformation meets growth.
Prior to Adobe Summit 2020, we conducted an independent survey to see which Adobe tools are most commonly used by Summit Attendees. The survey asked respondents to share their primary focus for the year, and almost 40 percent of respondents indicated that customer journey optimization was most important. Further supporting the customer experience, user experience upgrades and better data collection each accounted for an additional 20 percent of responses.
Our team is constantly striving to help marketers deliver the most relevant information to their customers through personalized digital experiences, especially in today's conditions. In recent years, businesses have turned to Customer Data Platforms (CDPs) to help them do so. Adobe has made a significant investment in AEP, especially as the platform has gained momentum.
AEP, like other CDPs, allows marketers to link together data, understand customers from a single viewpoint, and communicate with customers at various touchpoints with cohesive messaging.
However, AEP goes a few steps further by incorporating leading functionality from the Adobe Experience Cloud to leverage data across departments, systems, and databases to get real-time insights and orchestrate cohesive journeys. Bounteous knows this space well and is well-positioned to continue to deliver distinct, relevant, and valuable experiences as a result of our connected, customer-obsessed, creative culture is an absolute must and has been a large contributor to our team's early success with AEP.
A November 2019 Gartner report predicted, "By 2020, 21% of marketers will structure their organizations around customer experience." Companies with integrated teams and de-siloed functionality have a significant advantage in successfully acting quickly, delivering immediate, insight-driven experiences across channels, and realizing the full value of real-time insights.
Brands as Experiences
For the third year in a row, Shantanu Narayen stands behind the claim he first made in 2018 — "People buy experiences, not products." And, today more than ever, those experiences are being delivered to consumers digitally and there is even more technology at our fingertips to continue to innovate, differentiate, and deliver those experiences throughout the customer journey.
Account-based marketing (ABM) is a term that has been used and consistently redefined across marketing best practices for years. And yes, it is important, but there's something that's more important, and Adobe's Sarah Kennedy introduced us to a new, more pointed way of approaching the industry, Account-Based Experiences. She points out that ABM is only one small part of the bigger picture. What really matters is the all-encompassing journey as consumers evolve their relationships with brands from target, to customer, to advocate, and every step in between.
These experiences create lasting and meaningful relationships with brands, ultimately building loyalty and advocacy. Thanks to innovations and functionality across the Adobe Experience Cloud, we now have the data to understand customer interactions at every stage of the journey. Customers want their experiences to feel personalized, contextual, approachable, and seamless across channels.
Conclusion — Digital Will Continue to Evolve
The role of digital continues to evolve, and companies are engaging with their customers online more than ever before. To succeed in the space, solutions must bring together platforms, products, partners, and people to work toward a common goal. 
Adobe recognizes the need for cohesion, and continuous growth and improvement remain a constant theme within its teams, its partners, and its solutions. Adobe is at the forefront of the conversations and we are excited to be leading those conversations alongside them. We will continue to innovate for, adapt to, and improve the digital ecosystem to allow brands to reach customers at the right time, in the right place, with the right message to drive transactions through unparalleled digital brand experiences.