Supporting Open Source Drupal ‑ Come For the Code, Stay For the Community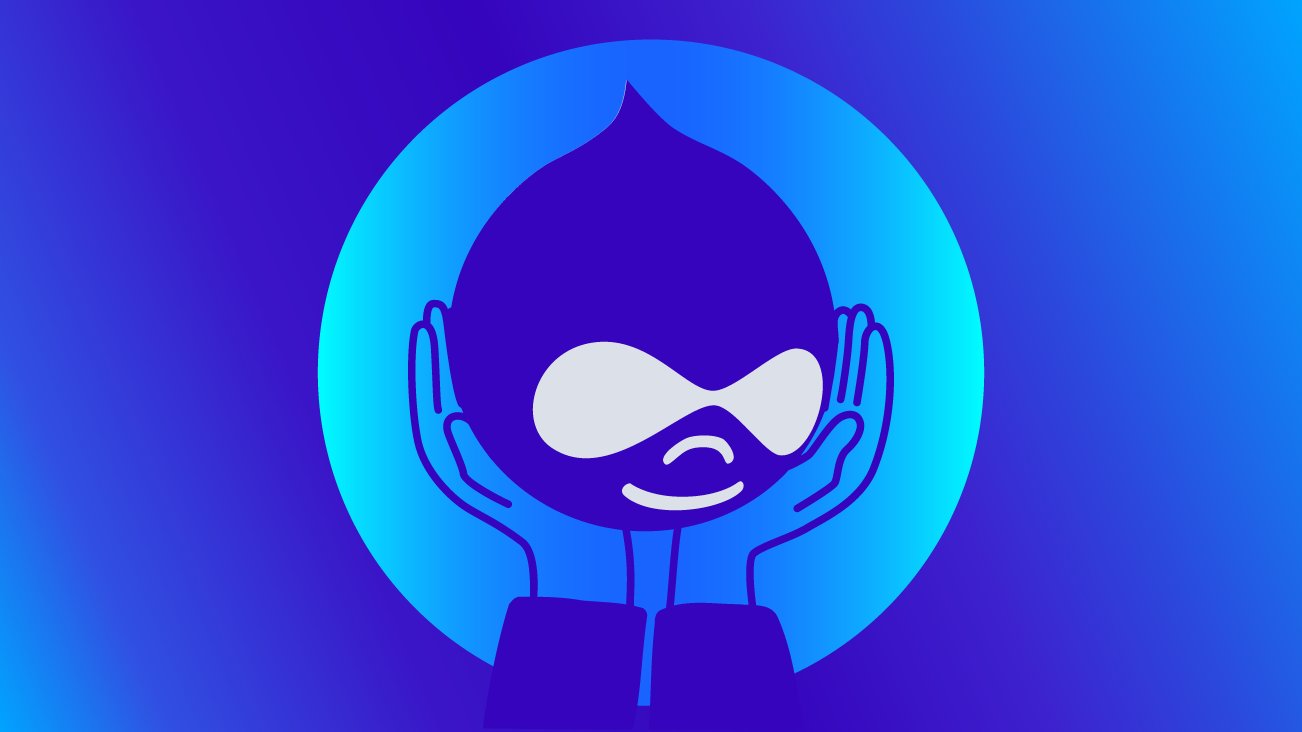 Drupal is one of the leading Content Management Systems (CMS) and one of the largest open source communities in the world, with more than 1 million passionate developers, designers, trainers, strategists, coordinators, editors, and sponsors.
As an open source community, organizations and individuals have many ways they can support the community, contribute thought leadership, and advocate for the principles of open source technology. Bounteous and team members have been Drupal users, contributors, and creators for more than a decade and have found several ways to help contribute to Drupal's continuous innovation.
As advocates of open source software, we also strongly believe in the guiding principles of the Drupal community: collaboration, education, and innovation. Below, we've outlined some ways that companies and organizations can contribute to the health and success of Drupal—from hosting community events and volunteering to sponsoring Drupal conferences. We wouldn't be where we are today without the support of this community and we're honored to give back in as many ways as we can.
Conferences & Volunteering
One way to contribute to the Drupal community is through attending, volunteering, and speaking at Drupal conferences. With local conferences or "camps" around the world, it's a great way to share knowledge and expertise with the Drupal Community.
Drupal team members at Bounteous have spoken around the world, at conferences such as DrupalCon North America, DrupalCon Europe, Design4Drupal, Florida DrupalCamp, and MidCamp. We're also annual sponsors of the Drupal Association and DrupalCon North America, as well as MidCamp.
Events help spread ideas and sharing ideas can benefit everyone. While most Drupal Camps are regional events that happen in-person, we feel strongly about enabling access to thought leadership and helping to educate all those in the community. We're especially excited about the Drupal Recording Initiative that helps capture Drupal conference presentations and publicly share recordings with the larger Drupal community. If you haven't taken advantage of these recorded sessions, check out Drupal.TV for many recorded events.
This year's conference schedule has seen radical shifts, with regional events like MidCamp as well as the national DrupalCon conference shifting to entirely virtual events. While this has certainly been disruptive and changes the experience for attendees, we're optimistic about the ease of access to information that these virtual events enable, providing extensive opportunities for those who wouldn't be able to attend in person. We're also excited about new ways to connect and share educational resources using digital formats to their fullest potential.
Conferences, whether online or in-person, always require volunteers and are a great way to connect with other Drupalists. In 2020, a few members of the Bounteous team helped organize MidCamp, making it the first conference in the space to go completely virtual and at the same time meet accessibility needs of all attendees, ensuring a quality experience for everyone.
Open Source Contributions and Insights
Drupal wouldn't exist without its diverse group of passionate volunteers to move the project forward. With such an inclusive and supportive community, it's no wonder how such a strong content management system has been sustained for so long and why people keep coming back.
In addition to the events and meet-ups that we host, we also encourage our team to contribute code to the Drupal project, building time into our roles to account for contributions of all kinds. Some team members provide code patches to Drupal core, while others have created and currently maintain Drupal contributed modules and themes.
It's not just developers who contribute to Drupal. There's always a need for project managers, bug reporters, QA testers, people to help write documentation, and so much more. At Bounteous, this means getting more people involved than just the Drupal team and using mentors to introduce people to open source concepts and offer ways to make an impact.
Interested in learning more about Drupal migration paths, embedding external JavaScript, or automating Drupal deployment? We, like many others, frequently post about Drupal on the Insights section of our site, featuring Drupal tutorials and resources, and covering the latest advancements in the industry. You'll find a wealth of Drupal information online, created and shared freely. If you haven't subscribed to the Weekly Drop, sign up to receive frequent updates and regular posts.
Drupal and the Drupal Association
Behind the scenes, the Drupal Association is responsible for being the caretaker of the Drupal open source project by managing drupal.org, coordinating the promotion of Drupal, facilitating the Drupal Security Team, and many other activities which ensure that the Drupal project remains strong.
Many may know of the Drupal Association through their annual DrupalCon conferences, which is a huge part of raising both awareness and funds to support Drupal and the Drupal Association. These international educational events are jam-packed with curated panels, sessions, keynotes, trainings, and contribution days. Both sponsor and community-supported, these events attract Drupalists from all over the world, with an emphasis on education and collaboration, with sessions and speakers selected from hundreds of submitted topics.
In addition to the yearly conferences, individuals and organizations can become Drupal Association members. The funds contributed go directly to supporting the efforts of the Drupal Association and promoting the open source Drupal community to the world.
Companies can choose from three partner programs: Supporting Partner, Hosting Supporter, or Technology Supporter. Whether you work at a Drupal shop or use Drupal for personal projects, consider joining the Drupal Individual Membership program which comes with a host of benefits.
Sustaining the Drupal Association | COVID-19 Impact
As a company, we are committed to supporting #DrupalCares, which is raising money for the Drupal Association in this time of uncertainty, and continuing to fund the Drupal community—from contributing to Drupal software and volunteering within the open source community to dedicating resources to ensure growth and financial success.
In this time of need, Bounteous has pledged its 2020 sponsorship of DrupalCon North America to support DrupalCon Global (July 14 - July 17), and we look forward to working with the Drupal Association to make the virtual event a huge success.
We encourage everyone in the Drupal community to come together and find creative ways to help the Drupal Association and each other.
Consider making a donation to the Drupal Association.
Other DrupalCon sponsors can consider this year's sponsorship as a contribution and pledge their support to DrupalCon Global.
Individuals can consider becoming a member, increasing their membership level, or submitting an additional donation.
Together, 28 individual @Bounteous employees are donating $2,575 to #DrupalCares. We bundled our donations to receive a match from the Bounteous Charitable Fund. Our donation, its match from Bounteous, and @Dries & Vanessa Buytaert brings an impact of $7,725 for @drupalassoc!

— Scott W (@NodeLoophole) April 17, 2020