Three Benefits of Using Search Ads 360 for Enterprise SEM Management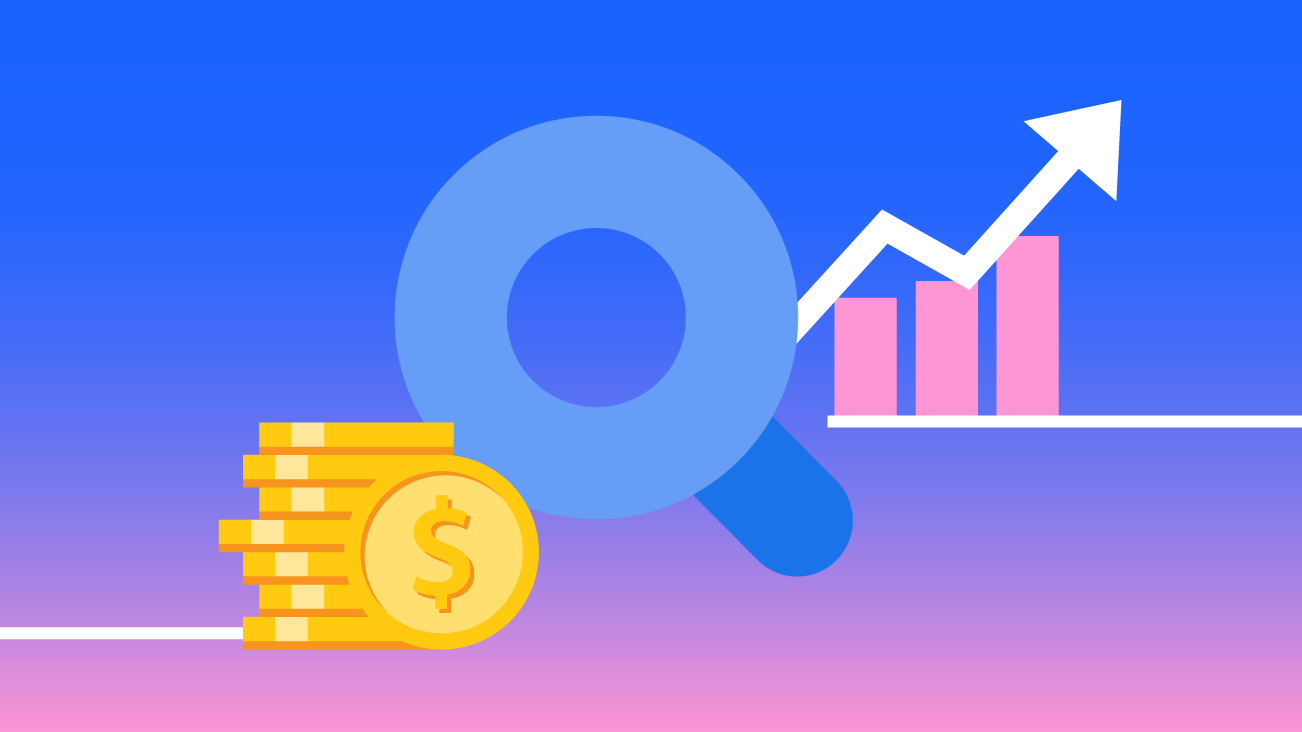 Before we dive right into Search Ads 360, what exactly is this platform? Search Ads 360 is a search engine management (SEM) platform that helps advertisers efficiently analyze and optimize search campaigns across multiple engines in one user interface. Using Search Ads 360 can help assist in each project stage while driving better results over time with its machine learning capabilities.
Search Ads 360 (SA360) is part of the Google Marketing Platform and requires a connection to Google Campaign Manager to build and store Floodlight conversion tags—the same tags that are used for Display and Video 360. With Campaign Manager, we can see path to conversion reports as well as deduplicated conversion totals between rich media, display, and paid search campaigns.
SA360 also offers integrations with Google Analytics 360 and Adobe Analytics, bringing the data sources together for reporting and campaign optimizations.
Search Ads 360 Enhances SEM Campaign Management
SA360 and the respective SEM engine accounts—Google Ads and Microsoft Ads, for example—are NOT the same. While they have similarities in features, SA360 is an advertising technology that sits on top of and enhances the management of the engine account. SA360 is your level-up to Google Ads. 
Large to mid-size businesses and agencies should consider using SA360 to evolve how they manage SEM in-house. Google Ads was built to be easy to use which is the perfect solution for self-serve advertisers while SA360 is an enterprise-level solution for larger ad accounts with dedicated paid search employees/teams. 
Think of SA360 as the ultimate tool for an SEM program. Keep in mind that although SA360 is a one-stop-shop, it's still necessary to use Google Ads and other respective engines to manage billing settings and house your audience lists.
Companies and agencies making significant monthly investments across search engines, like Google Ads and Microsoft Ads, stand to benefit the most from SA360's powerful features.
Three Benefits of Using Search Ads 360
1. Efficiently Manage Multi-Platform Campaigns
As marketers, we're always searching for a better way to maximize our efficiency in our plans and projects. Imagine how much time it takes when developing a media plan and putting it into motion. Or starting an engine account and building a keyword list. Now imagine how much time it would take to set up each and every one of those engine accounts; Google Ads, Microsoft Ads, Yahoo Ads, etc. There are a lot of duplicated efforts made in just the first phase of the project.
SA360 allows us to cut back on manual multi-engine reports and campaign executions—allocating more time for strategy. With one login and one streamlined interface, teammates can dedicate more time to strategic, KPI-based outputs rather than tedious, manual tasks. This is because of the cross-engine syncing properties in SA360. The bulk changes feature can be made through offline spreadsheets or in the interface itself. You can bulk edit things such as rules, budgets, keywords, landing pages, ad copy, etc.
Need a use case? Use an Ad Builder template to write one ad version, then bulk-push it to multiple campaigns/ad groups. Gone are the days of copying pasting ads in Google Ads Editor, then syncing changes to Microsoft Ads—now it can be done in one go with a couple of clicks.
The SA360 platform was made for experienced search marketers, helping them make data-driven decisions to improve campaign results and present better returns on investment quicker than before.
2. Take Advantage of Machine Learning and Enterprise-Grade Automations
Organizations can realize cost efficiencies by utilizing SA360's key automation features. This both reduces redundant and manual tasks and adds learning capabilities to make budgets go further. Automation helps you manage your search campaign in few easy ways:
Automated Bid Strategies
Automate keyword-level bids to drive performance towards a KPI that you set. Whether you need to hit a CPA goal or you want to dominate the top ad position—SA360 uses a combination of historical data and auction-level bidding to target customers with your ad. Compared to other SEM management tools like Marin or Kenshoo, this automation feature is in a league of its own considering it utilizes Google's machine learning algorithms and their knowledge-warehouse of user behavior. Considering Google has over 90 percent of the SEM market share, it's safe to say their algorithms have a better chance of getting it right.
Budget Management
Set a goal, a dollar amount, and a date range, and SA360 takes it from there. This feature does two main things. 1) It can automate budget forecasting and reporting. 2) It can increase keyword-level bids if you are under pacing towards your budget, while keeping your goal in mind. This can be done across multiple campaigns and engines—an obvious perk for streamlining your budget allocation and avoiding spend errors.
Measurement
Create custom conversions and formula columns to increase reporting and analysis capabilities. These can later be used as a goal in an automated bid strategy. Example: Your company weighs CPA differently by geo, build a formula column to calculate this, then use this weighted CPA as your goal in a Target CPA bid strategy.
Business Data
Automates custom reporting by using your business's unique information for analysis (the more information you give, the better it can match the "language" of your organization.
3. Enhance Your Measurement Strategy with Detailed Attribution and Reporting
Finally, SA360 takes attribution and reporting to the next level. In regards to attribution, SA360 allows you to compare multiple attribution models at the same time. That's right—you are no longer held to last-click reporting because that was what your predecessor selected for the tags. Use last-click, position-based, linear, time decay—even data-driven attribution—all at the same time. This creates strategic analysis. 
SA360 provides a space to analyze metrics such as total cost, revenue, impressions, CTR, etc. in one view. No more switching between user interfaces, double screens, or multiple opened tabs. You can also build reports that will update and send based on the cadence you need. Powerful data freshness features enable quick decision making.
SA360 reporting provides a holistic view of your campaigns with greater detail into how strategies unfold over time. The provided tools such as near real-time conversion data, performance metrics across all search engines, and custom columns and formulas—allow you to spend less time building reports and more time for analysis and decisions.
Picture this—it's noon on Cyber Monday. SA360 provides updated conversion data within ~15 minutes after a transaction occurred. This enables on-the-fly budget changes and decisions based on which campaigns are converting more, increasing both overall return and revenue for the day.
As another bonus, SA360 has the capability to bring in data from your social media ad accounts like Facebook and Twitter for analysis and reporting to create an even stronger attribution story. And don't forget, SA360 data can be connected to Google Analytics 360, enabling Data-Driven Attribution automation and creating opportunities for cloud-based data science audience segmentations that drive revenue growth.
Enterprise SEM Made Easier with Search Ads 360
Enterprise SEM presents more complex management challenges than ever before. Adopting a management tool can create efficient workflows that save time, introduce automation that makes budget go farther, and enhance attribution stories with more data for better decision making.  
Thanks to HongChing Cheung for her contributions to this post.