How to Set Goals & Achieve Results for Your Digital Marketing Program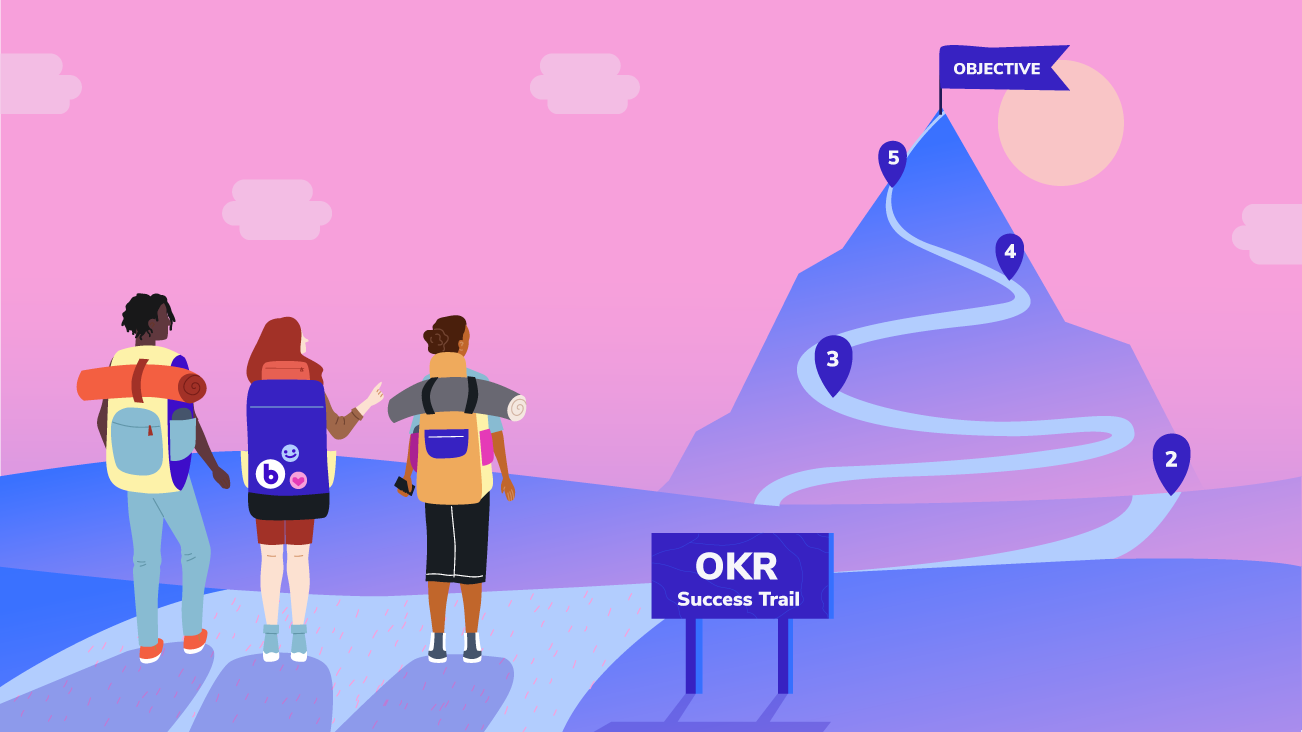 Every year, "new-year, new-you" articles are written to encourage personal goal-setting: workout more, scroll less, be kind. What would happen if marketing programs were approached with the same type of intentional reflection and planning?
There are many systems and methodologies in place for setting goals. You may have heard of smart goals, KPIs, or even Management by Objectives. At Bounteous, we've adopted the OKR goal-setting system outlined by John Doerr in his book, "Measure What Matters." Doerr outlines the two components of his framework: "Objectives define what we seek to achieve; key results are how those top-priority goals will be attained with specific, measurable actions within a set time frame."
Defining Your OKRs and Their Benefits
A simple OKR would be, "I hope to gain 10 pounds of muscle in the next 6 months by lifting weights 3x a week." A clearly defined objective with time-bound, measurable specifics. OKRs are detailed to the point where it's clear if that objective has been achieved. You've either gained the 10 pounds in 6 months or you haven't.
Applying the same approach to marketing programs would create this type of OKR: "We will grow online sales by 10 percent year-over-year by optimizing three social media campaigns a month and launching out-of-home display advertising in Q1." From there, marketers can become more specific by outlining the particular social media campaigns or exactly how much budget they'll be spending on display.
Naming objectives and identifying projects using the OKR framework provides numerous benefits:
The full team, from the junior designer to the marketing manager to the project delivery team, is aligned around common goals
Team members are empowered to decline projects that are outside defined objectives
Reporting is simplified and streamlined
Other internal teams and departments know project pipelines and priorities
Onboarding time is shortened for new team members
Gaps in the current marketing plan are surfaced
Media planning and budgeting are easily aligned to objectives
Creating Your OKR Process
Now that OKRs have been defined and their benefits are understood, attention should be given to the actual creation process.
Bounteous has found that having a living, breathing, working OKR document (that's lovingly housed in Confluence) allows for collaboration and innovation. Teams create an OKR document at the beginning of the year and review it each quarter. By having a central, guiding document, operational teams avoid getting too caught up in the day-to-day of campaign management and keep their eyes focused on long-term goals.
Teams add projects that come up based on new technology or opportunities, and trim projects that no longer align with stated goals.
To guide the planning, objectives are grouped into three categories:
Performance - revenue or market share growth
Innovation - technology improvements, optimizations, ROI efficiencies
Collaboration - better partnerships and processes internally or with vendors
OKRs are also created with innovation in mind and the application of the 70/20/10 rule. This means that roughly 70 percent of efforts are focused on core projects, 20 percent on adjacent opportunities, and 10 percent on transformational projects.
The table below illustrates sample OKRs for a best-in-class marketing program:
Objective
key result
category
projects
Drive revenue and order count
Grow sales 10% year-over-year
Performance
- Add 1-2 more weekly emails
- Apply, localized audience segmentation
- Restructure paid search accounts
Develop a best-in-class App
Increase App downloads by 5% year-over-year and increase customer engagement metrics by 1%
Innovation
- Quarterly app store releases for iOS and Android
- Allocate 10% of marketing budget to App download campaigns in Paid Search & YouTube
- Develop reporting dashboard to measure App downloads & engagement
Strengthen client partnerships
Improve annual client satisfaction score by .5
Collaboration
- Update stand-up processes and documentation
- Streamline campaign intake form to reduce weekly calls
- Develop half-day training on reporting and insights
OKRs Provide Direction, Alignment, and Synergies
Teams at Bounteous use OKRs to define, align and re-align projects for the year. We know what we're looking to achieve and exactly how we plan to achieve those outcomes. It brings a sense of direction, alignment, and synergies across the board.
Marketing teams that are launching new campaigns, want to make the most of their budgets, or are simply refocusing efforts can benefit by defining their objectives and key results. Documenting and aligning around goals drives measurable results and helps set an achievable roadmap for teams to follow in both the short and long-term.