Five Guiding Principles of Media Strategy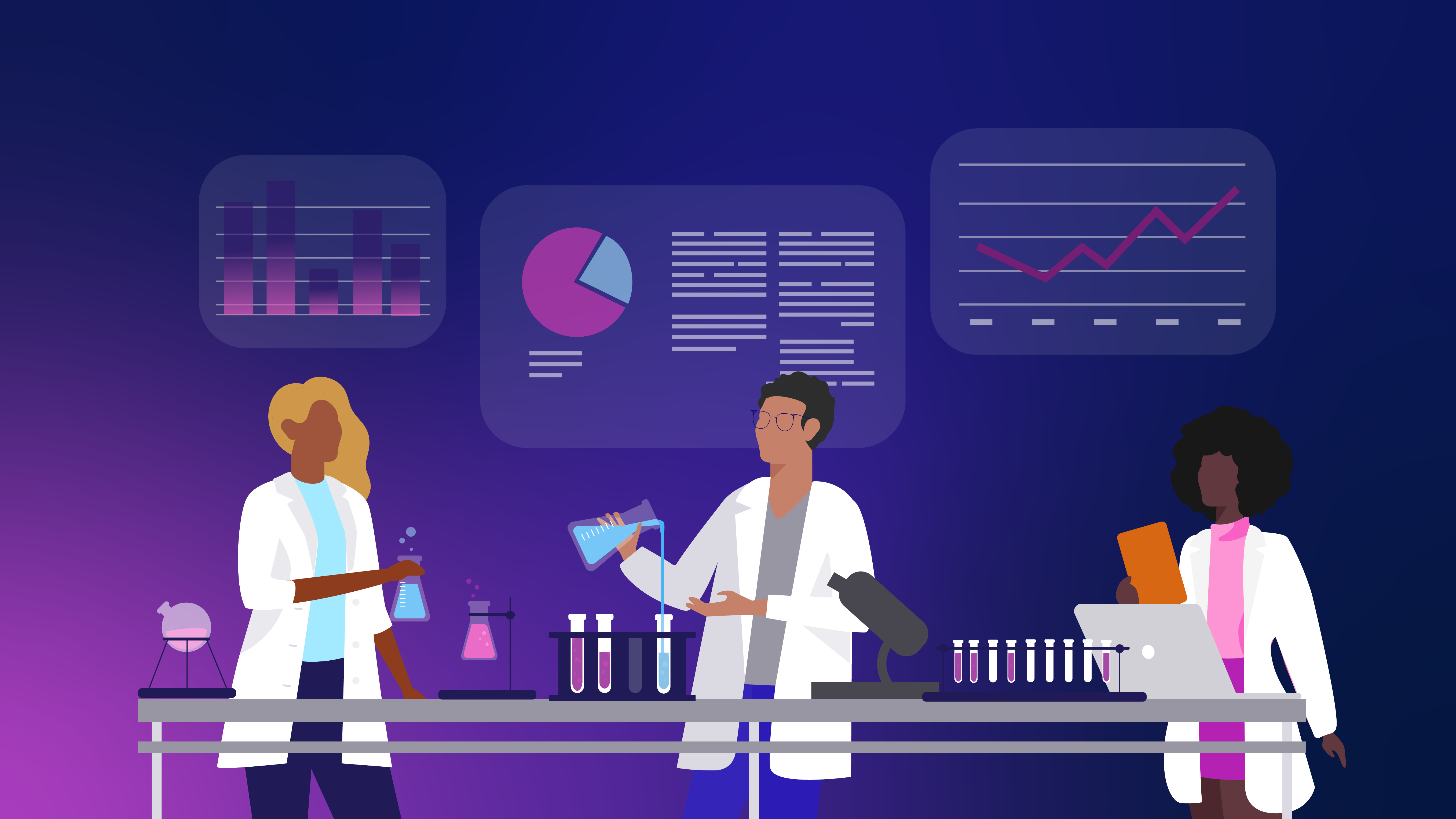 Looking to boost brand awareness, generate leads, drive sales, retain current customers, or all of the above? Whatever your goals may be, five guiding principles should be followed when developing an effective media strategy. These are the steps and considerations that make a difference between a media plan and a strategic media approach. Without these elements addressed, it's unlikely you'll reach your marketing goals or even know how to improve performance in the future.
Although there's a lot of talk about artwork, creative and design when planning and strategizing, media strategy is really a science, and there's a method that should be followed. At Bounteous, this method is referred to as the Five Guiding Principles of Media Strategy, because these are the 'laws' we work by, and the standards we hold every project to.
Use these key rules as a checklist to ensure you're on track to meet your goals.
Media Strategy Principle One
Effective media strategy is backed by research.
Similar to the scientific method, media strategy should start with research. What does historical performance illustrate? What's worked well in the past, what hasn't, and why? Build upon those successes and insights, and use all tools and data at your disposal to learn more about your audience, where they spend their time, how they make decisions to develop a media strategy that reaches the right person, at the right time with the right message.
For example, with activity from people age 18-24 on Facebook diminishing in recent years, and exponential growth of Gen Z users on TikTok, now totaling 37.3 million, the media strategy team seized the opportunity to branch into a new channel and expand reach to potential customers for one of Bounteous' clients, making them one of the first U.S. advertisers on the platform. Bounteous and TikTok collaborated on several tests to identify efficiencies that informed a full-funnel campaign establishing a brand presence on the platform while also delivering bottom-funnel results (app installs and app purchases).
Additionally, the media team put paid support to boost reach on high-performing, on-trend branded content and influencer collaborations to build a follower base. Now the brand has a following of over 300K users (and counting) they can connect and engage with regularly.
Staying close to industry news, marketing technology updates, beta opportunities across platforms, and pulling demographic, psychographic, and media consumption data from third-party research sources like Global Web Index allows the Bounteous media strategy team to bring new, innovative ideas to every campaign, backed by research.  
Media Strategy Principle Two
Effective media strategy is rooted in client-approved objectives supported with measurable KPIs and attainable goals.
Ensure proper tracking is in place to not only monitor, but to optimize. Clearly define goals for each key performance indicator (KPI) at every stage of the marketing funnel to ensure each tactic is pulling its weight to reach the collective goal. 
Often in marketing, the goal is to drive sales and/or revenue, which (no surprise) is most efficiently generated by conversion-focused tactics and KPIs. However, when conversion campaigns fail to meet targets, it's often due to a lack of support from upper-funnel messaging or tactics. You wouldn't ask someone to get married on the first date—you get to know them first!
In a marketplace full of competition, building a strong loyal customer relationship is often no different in this regard, Conversion campaigns typically see the strongest results when a full-funnel strategy is in place, backed by awareness and consideration tactics to fuel intent. All media channels and tactics should work together to create several touchpoints with the audience, educating them about the brand and its benefits to the potential customer so they're primed for the 'buy now'/'book now' or other conversion calls to action.
Facebook has countless case studies proving this across several brands, reporting increases in acquisition and conversions when brand awareness campaigns are in the market before or alongside conversion objective campaigns.
Media Strategy Principle Three
Effective media strategy should always include some facet of experimentation, with clearly defined variables that can be tested, and evolves based on learnings over time.
The media landscape and media consumption behaviors are ever-evolving, so experimentation and optimization should be ongoing. Tests can either corroborate or debunk investing into new channels or tactics, indicate which creative and messaging works best at each stage of the customer journey, and uncover areas for improvement. This can be done through A/B testing, control vs. treatment experiments, and media mix modeling.
Bounteous worked with Leading Hotels of the World to answer the question of which touchpoints lead to hotel bookings. Bounteous was able to pinpoint the content onsite that contributed to the most valuable customer journeys through statistical modeling. The findings allowed Leading Hotels of the World to optimize their site for higher conversion rates and laid the groundwork for more specific A/B tests for further improvements. 
Media Strategy Principle Four
Effective media strategy positions paid and owned media channels to work together to turn prospects into loyal customers.
Landing pages, email, SEO, organic social, and all owned media channels play a part in the customer journey. What messages are being served across paid media and owned media channels, and how can they work together to achieve business goals? Does the landing page require alterations to ensure a seamless experience? What incentives can be made on-site to encourage new users to share their contact information for future promotions? What is the email strategy for users that do sign up? How do current customers fit into paid media targeting—Included? Excluded?
These are questions, and more, that should be considered when crafting a media strategy that offers both short-term and long-term wins. For instance, if you're looking to raise awareness of an upcoming promotion, paid advertising can get the word out, but leveraging owned media channels will maximize impact—incorporating messaging in organic social posts, emails and real estate on the website is key.
Bounteous has been working with Dominos Canada for over a decade to do just that, cultivating an omnichannel media strategy that uses several mediums to communicate offers and make it quite literally easy as pie to order pizza, securing Dominos as the #2 pizza company in Canada.
Moreover, explore earned media opportunities. Are there content creators that would help amplify the message because they believe in the brand? How can you generate buzz on social media to spread the word?
When Spotify launched Spotify Wraps in 2017, allowing free and premium users to look back at their listening habits from the past year and share their recap to social media, Spotify earned exposure across millions of users' social feeds at no cost, building brand affinity with their current users and enticing new users to sign up to be a part of the trend. 
Media Strategy Principle Five
Effective media strategy not only reaches the right audience but captures their attention through impactful ad experiences and tailored messaging.
People are inundated with ads all day long. To see results from advertising, ads need to break through the clutter and serve impactful impressions. Research can help you understand what the target audience cares about and what messaging might resonate best, but colors, imagery, and ad format are equally important. Creative can make or break performance and is an important component of a complete media strategy.
A few tips:
Message variation and creative liquidity can improve performance by allowing machine learning and algorithms to serve different messages to different users based on what they're most likely to engage with.
Incorporating high-impact, full-screen, animated, or interactive digital placements can help brands stand out from other ads, boosting ad recall and brand recognition.
Delivering ads within contextually relevant environments can elevate impact.
Riffing off of viral social trends or pop culture references can be powerful attention grabbers, especially in email marketing or social media.  
There's No Silver Bullet for Media Strategy
There is no silver bullet. Effective media strategy is built upon research, measured by trackable signals, accounts for all touchpoints with the audience, breaks through the clutter with innovative executions, and evolves over time.