Wingstop CEO, Charlie Morrison, Presents At 2021 Virtual Client Summit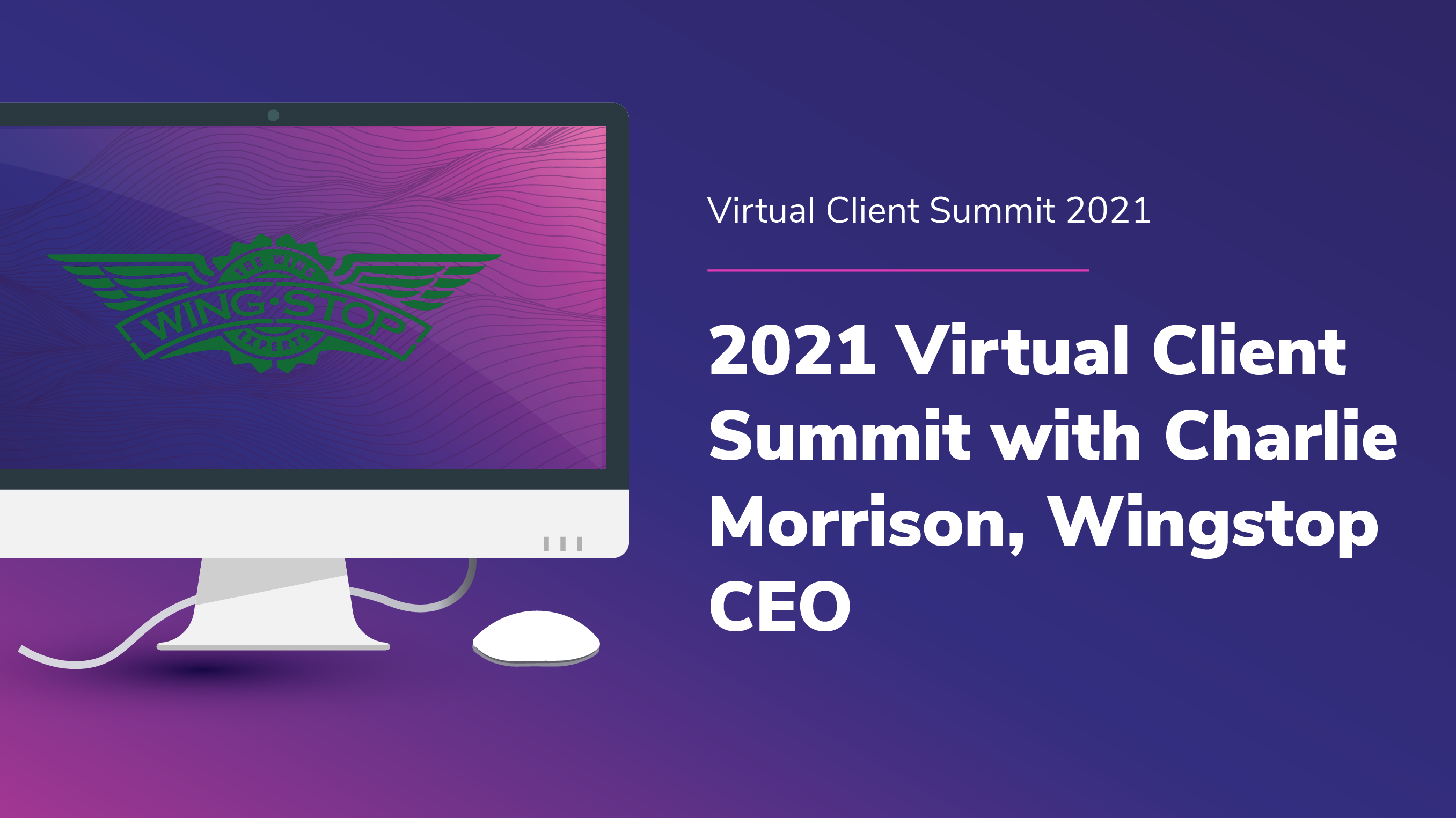 From the early days of taking orders via fax machine to a true omni channel presence today, Wingstop has been a digital experience leader in the restaurant industry. CEO Charlie Morrison's vision for Wingstop was shaped by his experience with pizza brands, observing that there was a significant demand for leveraging technology to support a business.
The results have been a resounding success: over the course of 18 years, Wingstop continues to have positive sales growth each year and peaked at 64% of their sales coming from digital in 2021.
So where do Wingstop and other leading brands go from here?
At the Bounteous 2021 Virtual Client Summit, Morrison shared insights from his experience, reporting that the most important resource going forward will be leveraging first party data to further build out global technology stacks. By acquiring a massive customer base (around 20 million), Wingstop has been able to capture and adapt to their customer's demands easier than ever before.
"We're working on the strategy now to continue perfecting that data," Morrison said. "Additionally, we'll have more information about our guests to learn from and append to it so we can market to them in a one-to-one fashion."
As restaurant brands improve their customer data analytics, he predicts brands will focus on building infrastructure and global technology stacks, allowing for alignment across global markets.
Watch Charlie's full video here: