VIDEO: Digital Strategies that Authentically Differentiate a Brand in its Category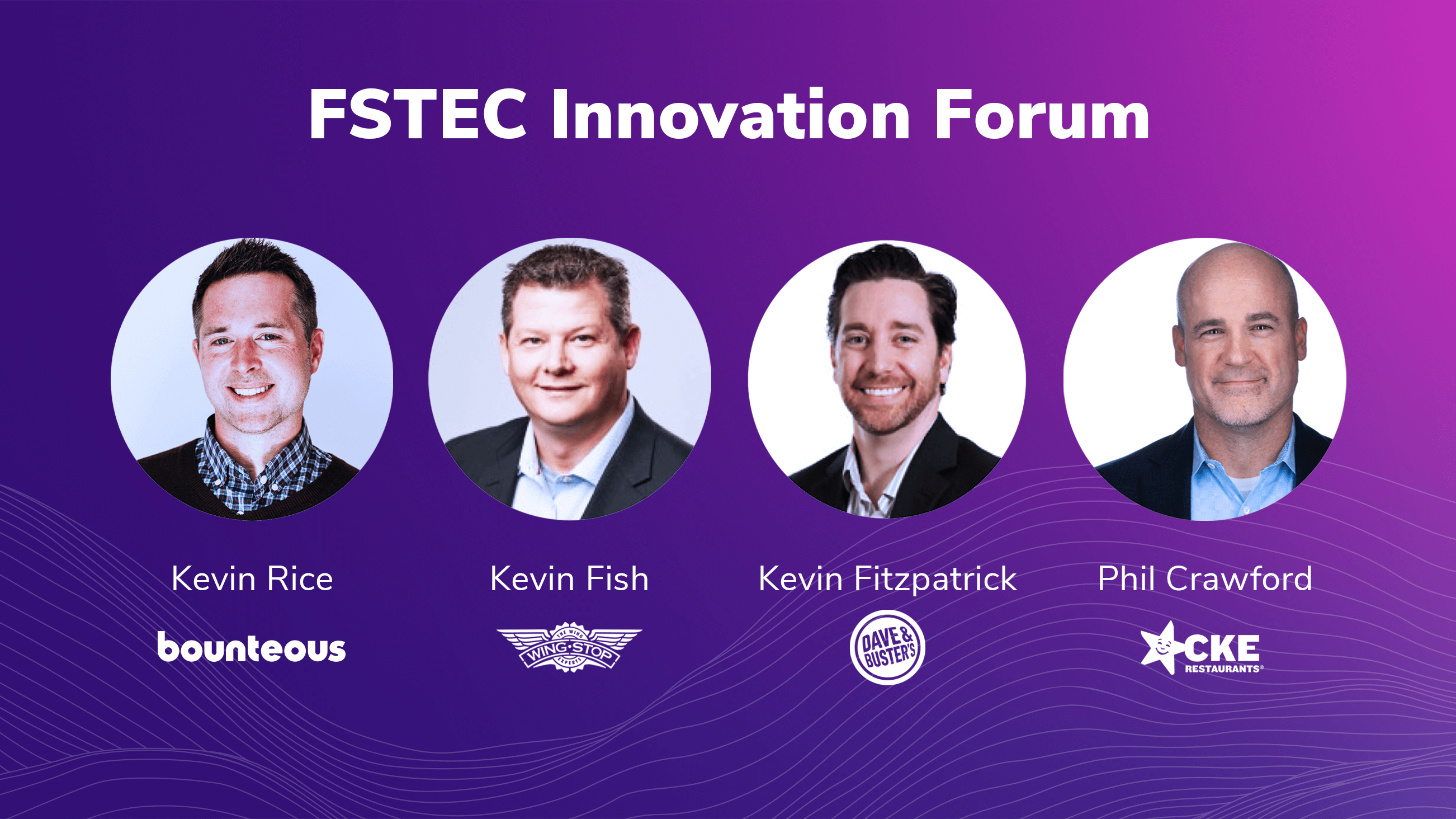 As restaurants look towards digital investments to help them deliver on new consumer expectations, it is imperative to focus on strategies that are authentic to your concept and category. When it comes to technology, one size does not fit all.
In this panel discussion from the FSTEC conference, executives from a leading QSR (Carl's Jr. / Hardee's), Fast Casual (Wingstop) and Entertainment brand (Dave & Buster's) join Bounteous EVP Kevin Rice for a fireside chat. Hear their thoughts on how to leverage technology to differentiate in a way that is core to their category.