A Look Ahead: Future‑Proof Your Marketing for the Post‑Cookie World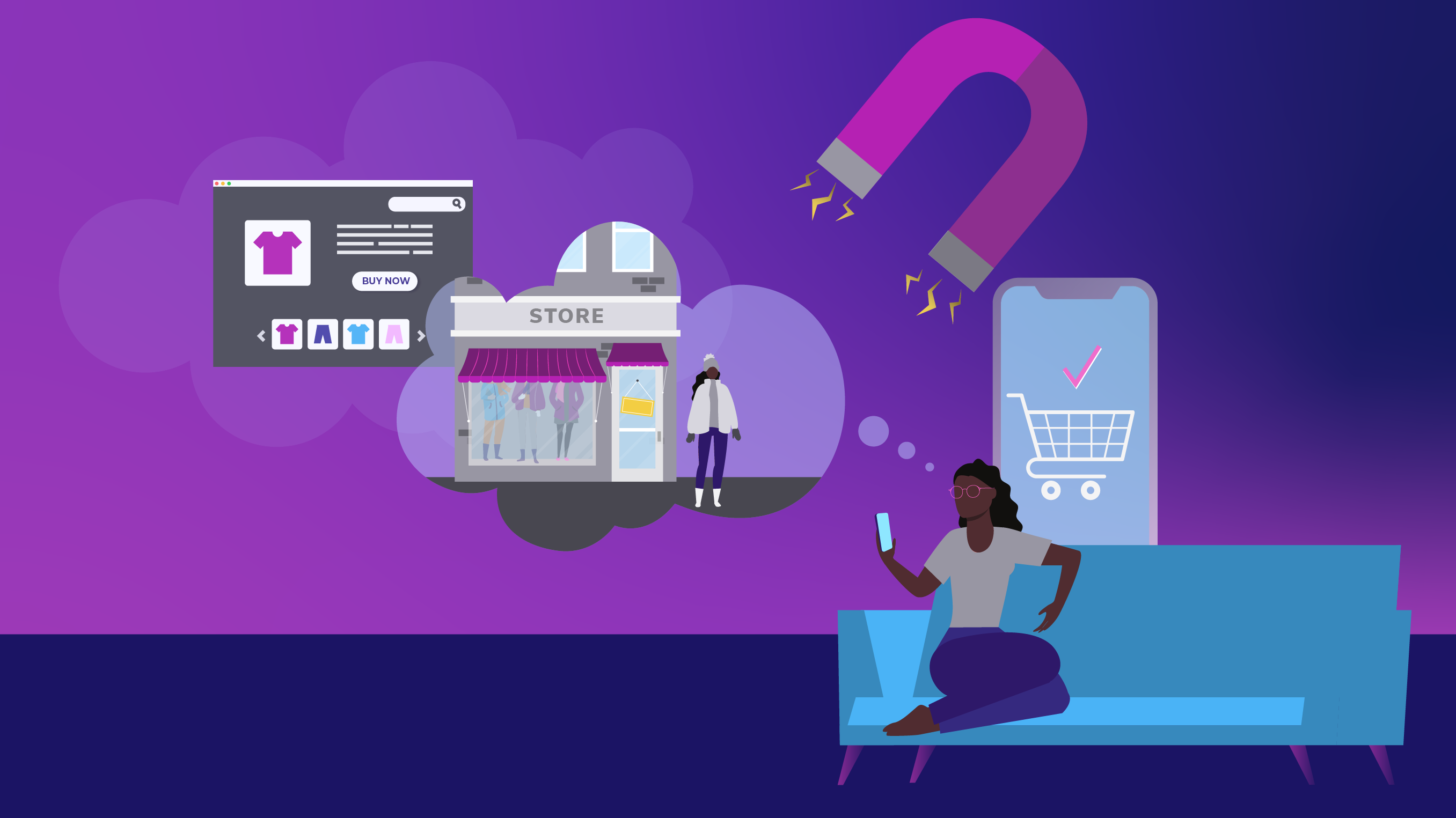 Heading into 2023, one of the top priorities for enterprise businesses will be to prepare for third-party cookie deprecation. This will require many companies to re-evaluate their marketing and technology stack to focus more on first-party data.
As the movement towards greater privacy protections gains momentum and the death of the third-party cookie seems all but guaranteed, data management platforms that were traditionally built on third-party data may soon become obsolete. Brands can start immediately to embrace first-party data to future-proof their acquisition strategy and provide customers with experiences that convert.
Experts and industry leaders all agree that shifting focus to first-party data will prove to be an uphill climb for most companies but failure to offer a pivot is guaranteed to increase the acquisition costs for businesses. Relying on strategies that use third-party data will become less and less effective in the foreseeable future. So how do businesses future-proof their strategies to gain alignment and acquire new customers in a cookieless world? This is where the right combination of tools, like a CDP (customer data platform) and tactics, can offer businesses an easy transition into the cookieless future. We discuss some strategies below for marketers on how to lean into first-party data and drive acquisition:
Opt-in To First-Party Data Strategy 
Often, IT or engineering manages customer data while business users have largely handled activating on the data by running campaigns and reports. Now, there's an opportunity to implement technology that supports the collection and authentication of customer data and enables business users to activate this data in order to deliver high-quality, personalized experiences and drive long-term value for a business. A comprehensive marketing data strategy is now, more than ever, reliant on first-party data to design more meaningful experiences for your customers. Moreover, this reduces reliance on walled gardens when the cookie finally crumbles. The sooner business users get started, the better.  
Invest in a Robust Mar-Tech Infrastructure
As per Gartner, by 2024, 75% of the global population will have personal data covered under privacy regulations. GDPR, CCPA, ITP, and ATT are some of the acronyms impacting marketers and will continue to play an ever-increasing role in our strategies. Privacy regulations and technology changes will continue to gain momentum in the coming years and sooner or later, third-party cookies will meet their end. Google has provided the much-needed reprieve by pushing the date to deprecate third-party cookies to late 2024, but it's essential for businesses to proactively start migrating to an infrastructure that's built for the future and leverage technology that helps solve for data silos.
If your business uses a Data Management Platform (DMP) that was traditionally built on third-party data, you will need to replace them with a platform that supports current and eventual identity frameworks. Consider implementing a CDP to manage and activate your first-party data. 
Build Partnership Ecosystem
Consider building second-party data-sharing agreements with brands and publishers and invest in a direct relationship with other data provider marketplaces.  These are becoming increasingly popular due to some of the privacy regulations and changes mentioned in this article. These partnerships are complicated to build and time intensive, so it's important to start these conversations early. 
Cookie deprecation brings about one of the biggest changes we've seen in recent times. Businesses need to proactively update their technology stacks with future-proof solutions that do not rely on third-party data. Organizations are actively sunsetting their DMPs - once a crucial piece of the ad tech ecosystem.
Embracing first-party data, rebuilding your technology stack, creating value by personalizing consumer experience, understanding privacy regulations and consumer experience globally are just a few of the challenges and changes that businesses face today. Times might be uncertain, but we must remember that change is the only constant! 
These changes won't be easy but they most certainly present the opportunity to take control of your customer data and deliver an exemplary experience that is more personalized and impactful resulting in long-term value for your customers. Get the conversation started if you haven't taken the steps to mitigate the risks posed by the loss of third-party data and understand the changes that will have to come about to be a true privacy and consumer first business.