Should You Let Google Automatically Upgrade Your Universal Analytics Account to GA4?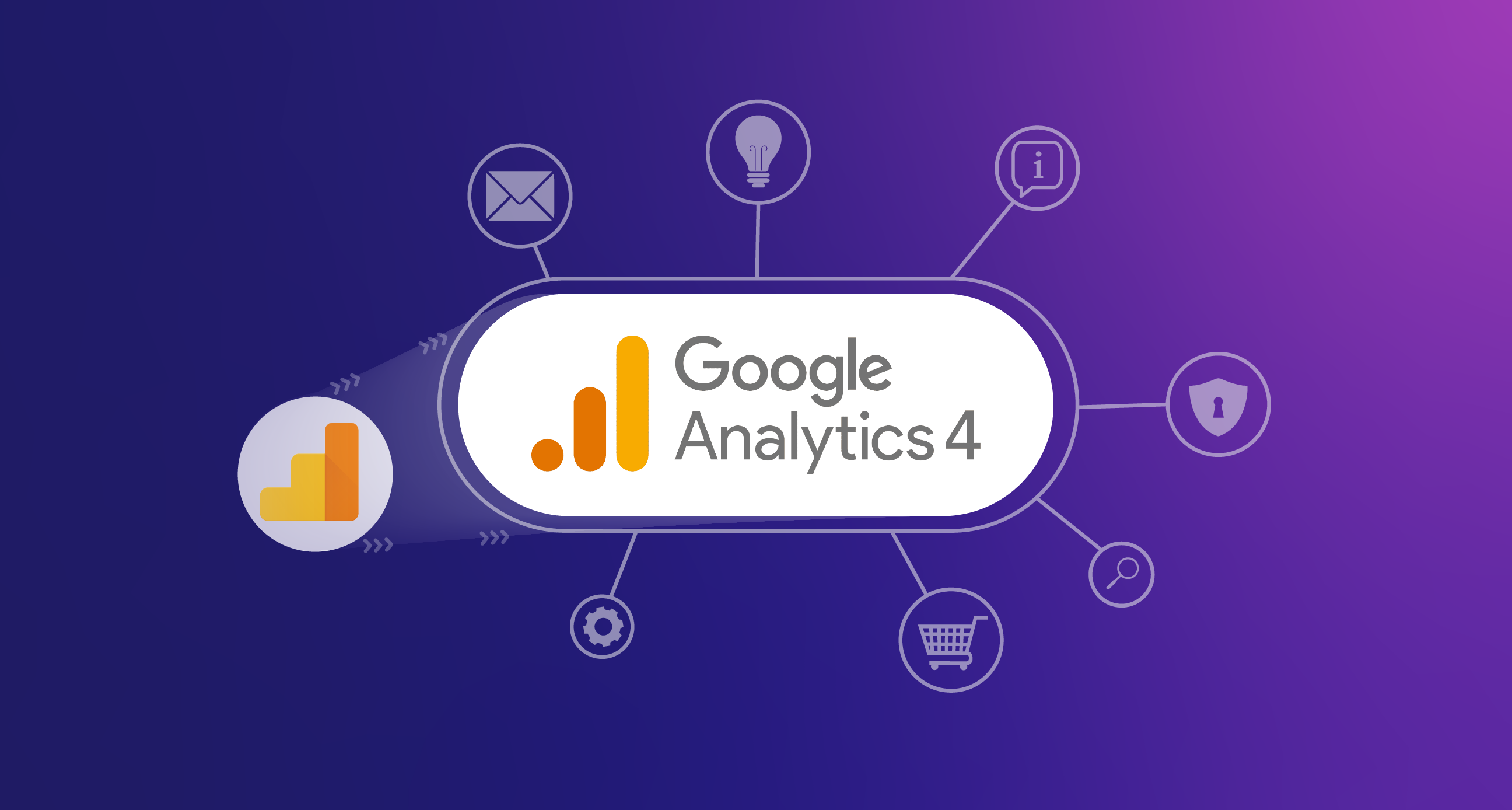 You have been inundated with notices. You have received multiple emails. You saw that blue notification box so many times you may have even gone rogue and installed that GA4 Notification Remover.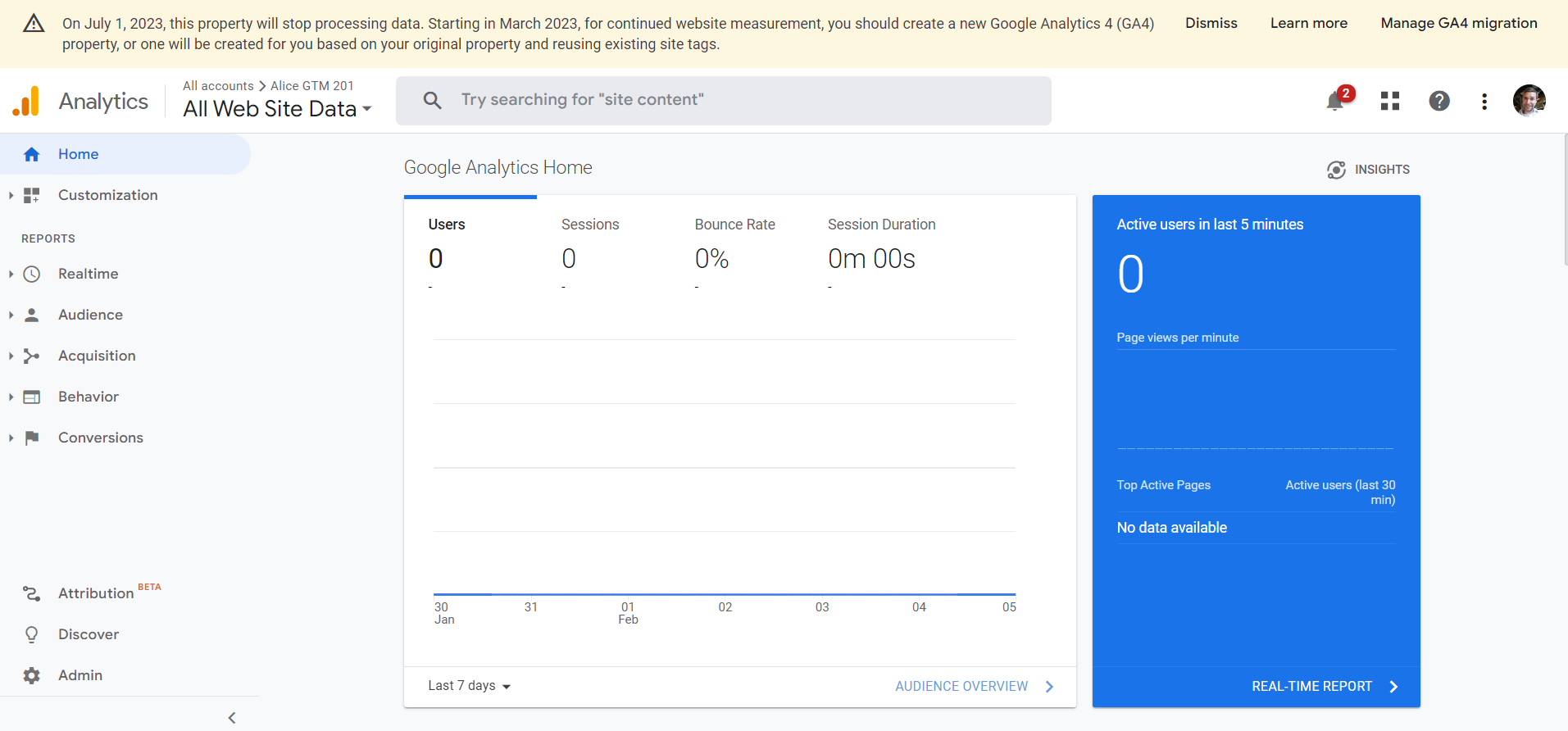 Regardless of the medium, hopefully by now you know. Universal Analytics is being sunsetted and all companies will need to make the shift to the Google Analytics 4 (GA4), the revamped, reimagined, and (thrice?) renamed measurement tool.
We've been working non-stop with Google Analytics clients for the past several years in anticipation of this event, but there is still much to be done. Some companies were ahead of the curve, early adopters and eager to see what the future of Google Analytics holds. Others have large, complicated sites, which requires close coordination, with more time spent on the measurement strategy and making a plan, before helping to coordinate the changes necessary.
As we get closer to the deprecation date (July 2023 for standard GA properties), we all wondered what would happen. Now a clearer picture is in view. Google is planning on "automagically" upgrading you to the latest tool. After February 28th, owners of standard Universal Analytics properties have the opportunity to have Google upgrade them to GA4. My official technical interpretation is that, using some sort of JavaScript voodoo, Google will translate the legacy code you have on your site, regardless of implementation method, and port that data over into a fresh, clean GA4 property.
If you already have created a GA4 property and it is linked to the Universal Analytics property (i.e., you already created one and established an association), nothing will happen to you because you were on the ball. Give yourself a pat on the back.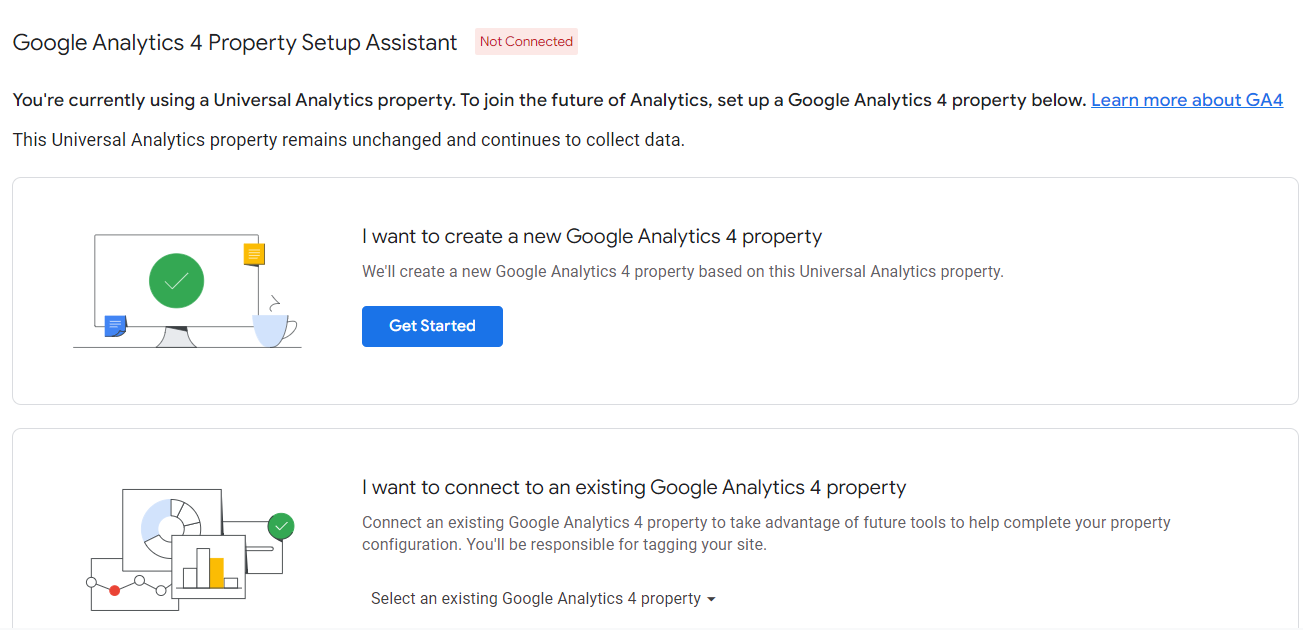 The rest of us are left with relatively few days to make a decision—we can either let Google upgrade this property for us, or we can opt out and let our UA property run until the end of the analytics sunset. To be clear, this GA4 property will only be automatically created if:
You have a standard property
That standard property has received data in the past 12 months
You do not have a GA4 property linked or associated with this standard property
You have not opted out
This automatically created GA4 property won't have any advanced bells and whistles, and some additional configuration is likely to be needed.
Ideally - you're not going to be in this situation. You've planned ahead, you've got the strategy in place. But still, we may have a few of those Accounts that we haven't given too much attention to. Or the personal domains, or the side projects. What should you do when Google asks if you want them to automatically upgrade to GA4 for you?
Here's the "hot take" part of this blog, my personal take on the question:
OPT OUT. Do not let Google upgrade the property for you.
Okay, take a deep breath and hear me out. Do you like nice things? You've likely inherited someone else's crazy goals, half-baked event schema, and 35 unused custom dimensions. This is your chance to make a beautiful, brand-new, data analytics future for your organization. Why not seize the opportunity?
Chances like this are rare—that an outside company is forcing you to rethink your strategy. There are no internal political battles. There is no need to consider old ways. GA4's beautiful, data-driven, machine learning, event-based data model is waiting for you to take advantage of every feature.
Listen, you lucky duck. This happened on your watch. This is your moment to get that notch in your belt, to clean up your company's data, and to look good to your boss. Go get that promotion! I encourage you to be intentional with your GA4 upgrade. Opt out. Do not let Google give you a facsimile of your current set-up. Make the decision today that you will thank yourself for making one year from now.