Why Salesforce Marketing Cloud: Unlocking Data for the Moments that Matter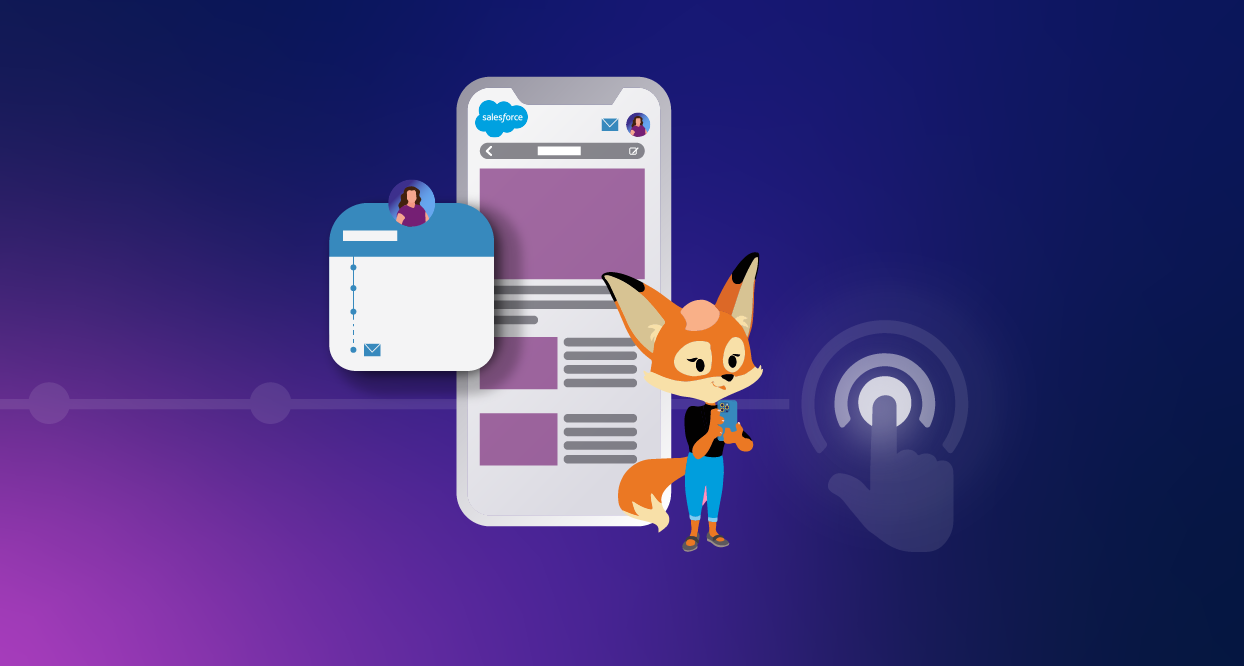 Salesforce is the #1 CRM in the world, and makes it possible for your organization to manage existing customer relationships and build new relationships with prospects. Your CRM is the centralized location for customer data and its activation can help grow your business. How do you activate this data? Salesforce Marketing Cloud. 
The Basics: What Is Salesforce Marketing Cloud (SFMC)?
Marketing Cloud is a data-first marketing technology that makes it possible to engage the customers  in your CRM. Marketing Cloud becomes the single source of truth for your marketing team to get to know your customers, gather valuable insights, launch campaigns, create customer journeys and personalize at scale. SFMC customers have seen a 31% increase in customer engagements. 
While SFMC has several solutions in the full suite, the core solution to connect every marketing channel is Marketing Cloud Engagement. Engagement makes it possible to create seamless customer journeys with Journey Builder, automates and personalizes all your messaging, and enables you to  build high performing loyalty programs with Loyalty Management. Plus, Intelligence Reports for Engagement gives your marketing team real-time analytics to see how marketing campaigns are performing. 
Accolades for Salesforce Marketing Cloud 
SFMC was recognized as an Enterprise Marketing Suite Leader in The Forrester WAVE™ Q3 2022 report and the #1 Marketing Solution in the Gartner Magic Quadrant for Multichannel Marketing Hubs.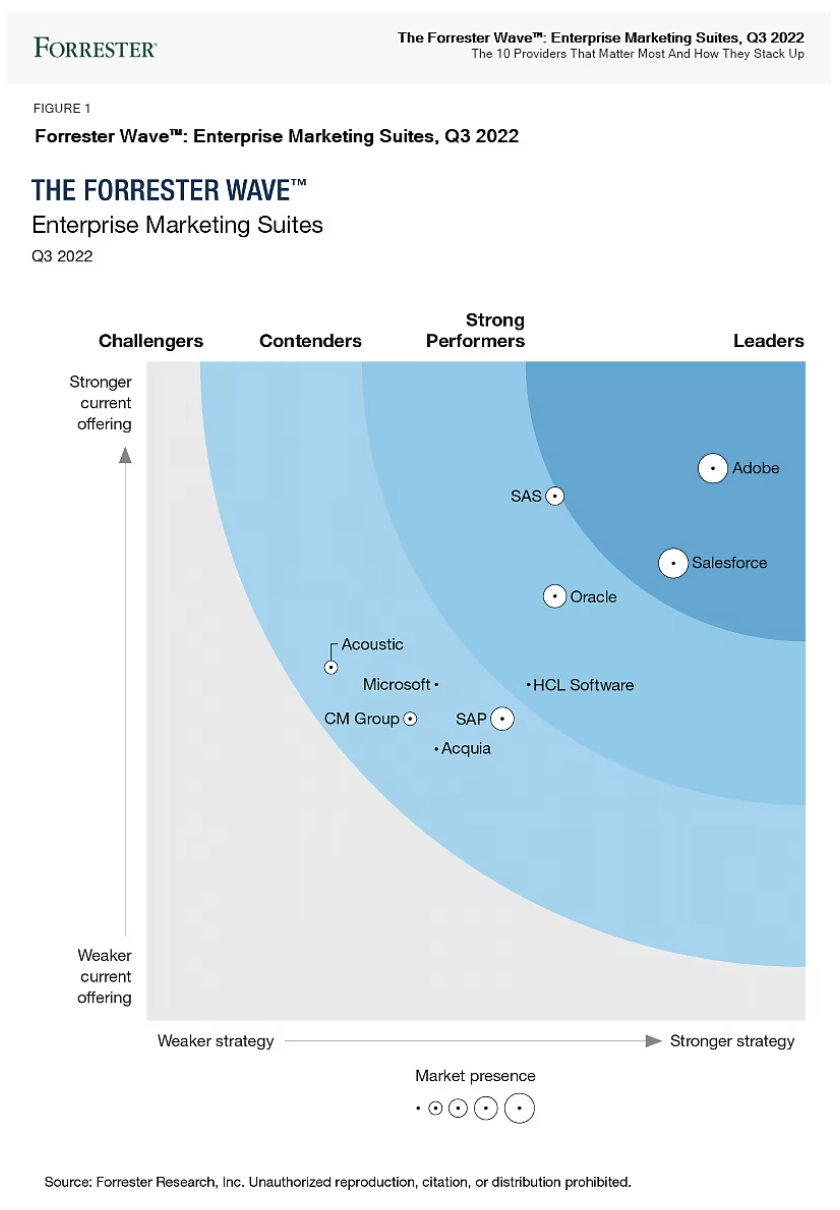 How Marketing Cloud Empowers Moment-Marketers 
Salesforce's focus is to make a marketer's job easier and more efficient by using data and AI to build powerful marketing campaigns and communications. With current marketplace challenges and changes, marketers are looking for ways to leverage technology to gain better insights and find the most cost effective way to use their marketing budget. The report also revealed that 87% of marketers felt that their work provided greater value in 2022 than in the year before—a 10 point jump from 2021. 
Why? By leveraging tools that can be found in Marketing Cloud, you can stitch all your data sources together to create a full view of your customers and personalize their messaging to help your business increase conversions and ROI. Let's deep dive into some of these solutions. 
Marketing Cloud Engagement with Journey Builder  
You can use journey mapping to visualize your strategy, which makes it easy to see how to communicate seamlessly across all marketing channels like email, SMS, push, and websites. Once a customer makes a purchase or activates a pre-set trigger, customers are placed into the journey flow that makes the most sense for their customer profile. 
Marketing Cloud Loyalty Management Solution
Increasing the lifetime value of your customers is paramount for your business. 
It is often much cheaper to retain existing customers than to acquire new ones. . With Loyalty Management from SFMC, you can fast-track your loyalty strategy with out-of-the-box automated processes for B2C or B2B programs that have been pre-built for specific industries. This makes it possible to personalize every moment for loyalty members based on their preferences and interests. 
Bounteous Knows Loyalty and Salesforce Marketing Cloud
Noodles & Company partnered with Bounteous to refresh their CRM program strategy to better leverage their loyalty platform. After an audit of their program performance and data collection methods, a strategy was developed to integrate and streamline all their technologies and existing customer database to set Noodles & Company up for long-term success. By building a new customer segmentation strategy, optimizing communication channels, customer touchpoints and scaling personalization with SFMC, they were able to increase participation in their loyalty program. 
Noodles & Company Results
5X revenue from automated campaigns
25% sales life from personalization
140% engagement life surpassing industry benchmarks
Salesforce Marketing Cloud is a great way to help your company build lifelong relationships with your customers.  It can help fuel sales growth and maximize marketing spend.