Money Moves: Are You Ready for the FedNow Service Rollout?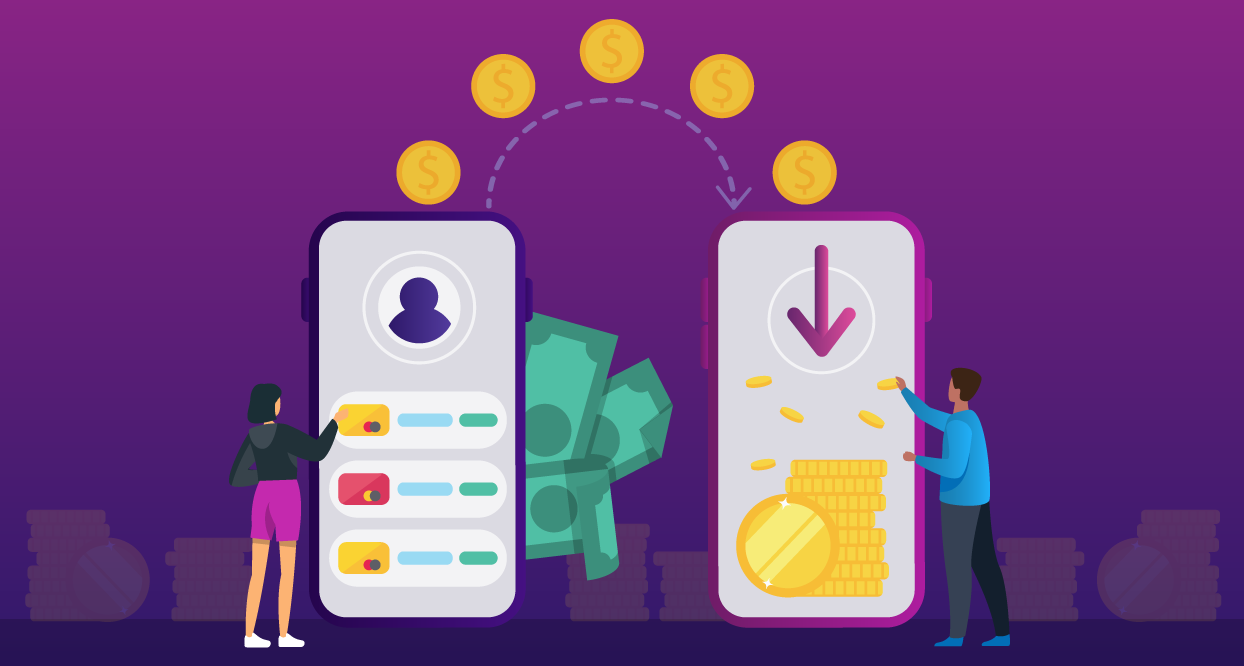 Millions of Americans depend on payment platforms such as Cash App, Venmo, and PayPal to process payments, which allow 24/7 electronic transfers of funds. From bill payments to retail purchases to paying the babysitter, these payment apps provide the ability to make purchases and send money.
There's no denying the usefulness of these platforms, but if given the choice, many consumers prefer instant transactions and would rather use their own banks to process them. According to a Federal Reserve study, nearly 80 percent of consumers want to make payments to businesses faster, and 60 percent want a real-time view of their account balance. In today's omnichannel environment, consumers crave immediacy and convenience.
The problem? Many financial institutions that we've spoken to have yet to implement real-time payment (RTP) capabilities.
The Real-Time Landscape
Mastercard defines RTPs as payments made between bank accounts that are initiated, cleared and settled within seconds, at any time of the day or week, holidays and weekends included.
Though not a new service, the instant payment market is on the rise in the U.S. Big banks and core processors have already started to use RTPs because they have the necessary funds and infrastructure to build out their own platforms. Unfortunately, many other financial institutions do not have the same resources. According to a survey from the Federal Reserve, only 18% of banks and 12% of credit unions currently offer Real-time Payments (RTP).
What's the hold up? A few core reasons are:
Businesses simply don't realize how much their customers want it
RTPs are not regarded as a revenue generator
Waiting for the FedNow rollout
They are slow adopters
Other matters have been given precedence
Most consumers want their financial institutions to offer RTPs, since reliance on external payment providers forces consumers to put their hard-earned money at risk without protections. As Accenture put it, "They want to use products from companies they trust."
One survey found that nearly two-thirds of consumers and three of four large/very large businesses surveyed indicate that access to faster payments would factor into any decision to switch banks in the future.
Introducing FedNow Service
In July 2023, the Federal Reserve will release FedNow Service, a new instant payment infrastructure that allows financial institutions of every size across the U.S. to provide safe and efficient instant payment services.
This revolutionary infrastructure will deliver consistent, government-regulated RTPs connected directly to the Federal Reserve's network. According to the Fed, a main motivation for creating FedNow Service was creating redundant systems, ensuring there isn't just one option controlled by big banks.
RTP platforms can be used for various purposes, including:
Person to Business (P2B) – Bill pay, online shopping, retail purchases, taxes and fee payments, healthcare and insurance payments
Person to Person (P2P) – Send money to friends and family, pay for household services
Business to Person (B2P) – Direct deposit, customer incentives, independent contractors
Account to Account (A2A) – Transfer within the same or to a different financial institution, prepaid debit
Business to Business (B2B) – Vendor/supplier just-in-time payments, fraud prevention, direct deposit for temporary and hourly workers, liquidity management
For decision-makers tasked with strengthening payment capabilities, there are compelling justifications to implement RTP sooner rather than later—and to hire an integration partner.
Benefits of implementing RTPs for businesses:
Improves cash flow management
Streamlines bank reconciliations and reduces the cost of entry into the payments market
Opens up opportunities for B2B such as just-in-time payments for suppliers and vendors
Businesses can collect/reconcile revenue faster, a critical factor for small businesses without large financial cushions
Leverage RTPs rather than invoicing, saving time and labor
Benefits of implementing RTPs for consumers:
Consumers can see bank balances in real-time
Avoid late fees
Fewer accounts to manage
Better control over their finances
A simpler, safer way to send money to friends and family
Benefits of implementing RTPs for financial institutions:
Better customer attraction and retention
Increased revenue
Enhanced consumer and business products
Fewer outsourced capabilities
Account-to-account transfers
Stay competitive
Immediate access to funds
Financial Institutions Must Elevate The Digital Experience
Most consumers have not seen the benefits of RTPs because many organizations have not built an internal infrastructure that supports it. As RTPs become increasingly popular, consumers will expect financial institutions to adapt and offer these services. In order to meet expectations, businesses should enhance their digital presence and modify their strategies accordingly.
Modernizing legacy payment systems will open up opportunities to personalize experiences, thereby boosting customer satisfaction and loyalty. The FedNow Service will have a profound impact on consumer expectations around instant payments, and financial institutions who recognize the significance of this and seize the moment will have an edge over businesses who don't. Companies that start early can use RTPs to help unlock new services that will build and retain their customer base.
Take the Next Step
Bounteous' extensive experience implementing commerce platforms, payment gateways, and digital strategy makes us an ideal digital transformation partner for financial institutions. Our cross-functional teams routinely develop in-depth solutions around digital marketing, customer acquisition and customer experience enhancement.
To elevate the entire digital experience, financial institutions should analyze their current customers' use of digital payments, then work with a growth partner such as Bounteous to upgrade and elevate their own services. It is important for businesses to be prepared for the upcoming rollout of the FedNow Service, as many customers are seeking real-time payment options from their financial institutions.