Expand Your Reach with Optimized Targeting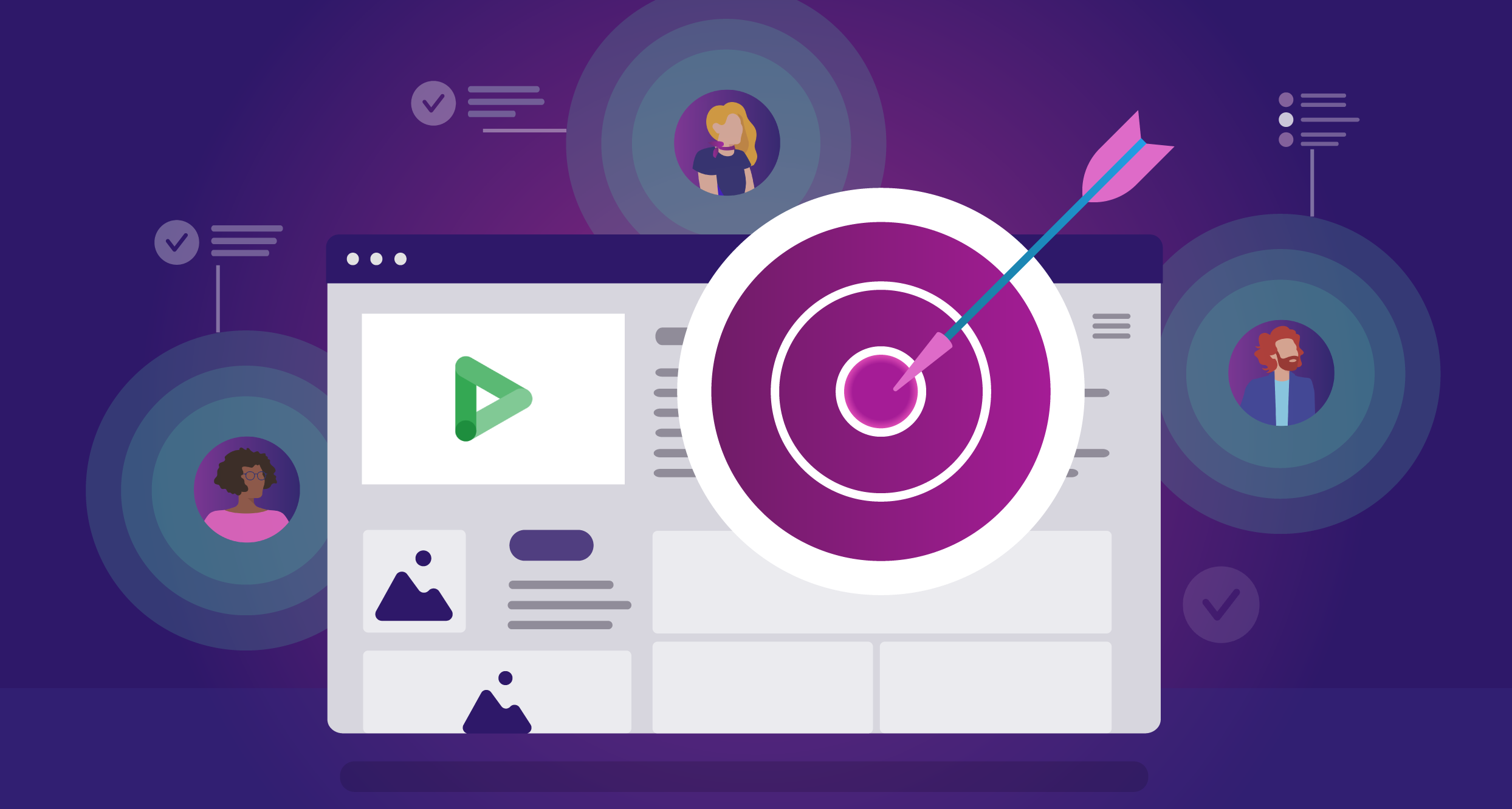 Optimized Targeting, a powerful audience expansion feature that rolled out in Google Ads in 2021, debuted on Display & Video 360 in May 2023.
The feature will replace Targeting Expansion for display, video and audio ads, and Similar Audiences for YouTube ads. Let's dive into what each of these do, and what these changes mean for you and your business.
Targeting Expansion
Targeting Expansion was the overarching feature to expand your audiences in DV360—even audiences without cookies. Targeting expansion allowed advertisers to expand on audience lists by finding users who had similar profiles to those on the seed list. Seed lists could be first party (1P) or Google audience lists. The feature also included a slider bar with six levels, from no expansion to most expansion. The tool provided an estimate of the expected additional reach, as well as a way to exclude the original first-party audience.

Similar Audiences
Similar Audiences was a feature of targeting expansion and worked in a similar fashion. The main difference was that it only worked on first-party lists, and Similar Audiences was the only option when purchasing YouTube Ads.
Optimized Targeting
Optimized Targeting is a way to expand lists, but it works by finding users most likely to convert as opposed to people with a similar user profile. Optimized targeting uses real-time data from your campaign, such as clicks and conversions, to model how to find new audiences more likely to convert. You can use first-party, third-party and Google audiences—including custom audiences—as "seed lists".
Google data suggests that campaign performance improved by an average of 55% for campaigns that used first-party lists, and 25% for campaigns that used Google audience lists. Also, the feature works with and without cookies, making it a durable solution for the future.
Some caveats of optimized targeting include:
You must use automated bidding.
It's not possible to exclude the seed list. You can exclude other lists, but not the seed.
There is no slider. To turn on optimized targeting, select "Use optimized targeting" within the line item. Your bid is essentially your slider, as higher bids/CPAs will typically increase scale while lower bids/CPAs will typically decrease scale.
Best Practices for Optimized Targeting
Conversions are Key
Make sure that you have your conversion pixels tracking properly and use multiple conversion types for more expansion. While the most common use case would be to use a conversion pixel for a purchase/lead, etc., explore other conversion events or micro conversions and see what works. Optimized targeting works with custom bidding strategies, too, so you can customize goals to help improve return on investment.
Practice Brand Safety
Optimized targeting respects all other targeting such as brand safety inclusions/exclusions, geo targeting, placement targeting and more. It also respects frequency capping, so don't forget to add like you would for a standard campaign. You can also use demographic targeting as demographic information is not included as a signal for optimized targeting.
Review Campaign Performance
You can run an offline report using the "optimized targeting" dimension to see which impressions came from your original list(s) and which were from optimized targeting. This allows you to see how much expansion you're getting and how the performance compares. Give it a few weeks to ramp up as the model learns which targeting works best to drive the most conversions.
What Should I Do Now?
If you're currently using targeting expansion, there are a few things that you can do now. First, pull a report to see which line items will be affected by the migration to optimized targeting. If you're using fixed bidding, consider using automated bidding. If you have very low conversion numbers, consider setting up a custom model or using micro conversions to better train the algorithm.
If you're using a negatively-targeted seed list currently, it will appear only as a negatively-targeted list after optimized targeting is available. If the only seed list was the one that was also negatively targeted, your campaign will stop running. If there were additional seed lists, those lists would help power the targeting.
As with all new features, we've been helping our existing clients and interested companies determine the right approach for testing and enabling this new capability. Optimized targeting has seen huge success in helping scale campaigns without a negative impact to the bottom line, and is a durable solution that will work in a post-cookie world.