How SaaS Companies Can Use Product Usage Data to Build Stellar Customer Experiences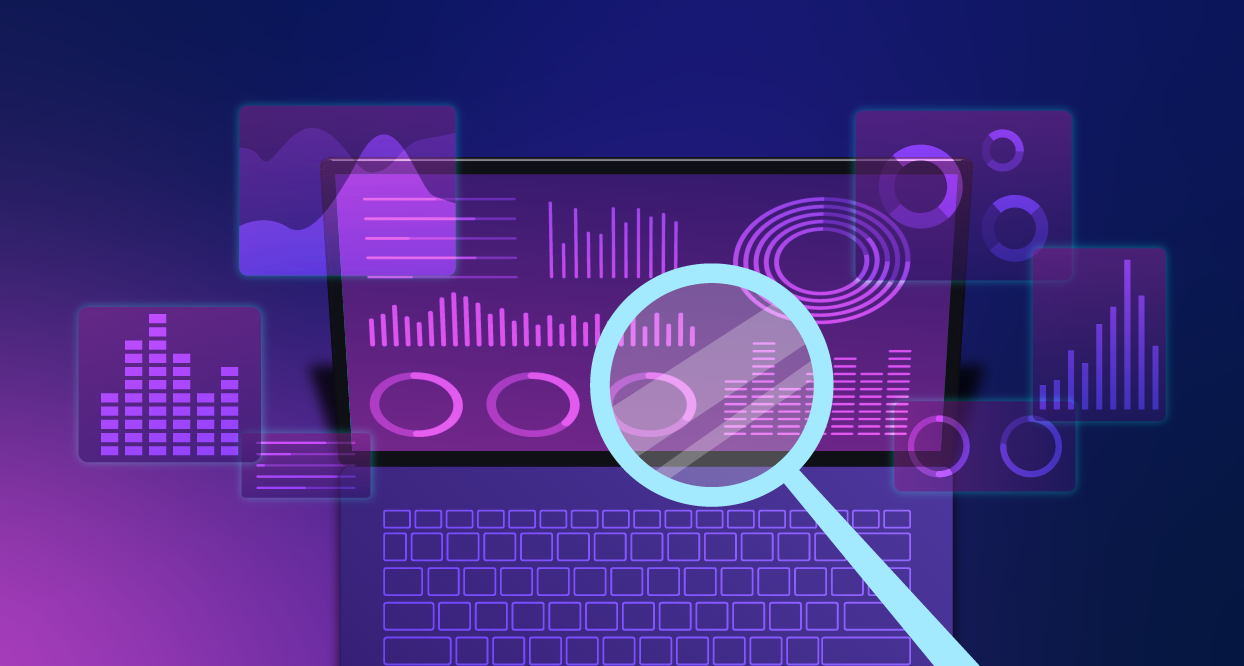 SaaS companies have stiff competition these days. While many of these companies have catchy names and flashy marketing campaigns, often they may have very similar feature sets compared to their competitors. Marketers of these SaaS products have their job cut out to make them stand out.
When marketers think of analytics, the instinct is often to focus on website or campaign metrics, understanding how specific marketing efforts are driving engagement online or traffic to a website, understanding how the website is performing, etc. However, there is often untapped data that can provide critical insights to marketers engaging with prospective customers and increasing retention.
Product usage data (PUD)—data that provides analytics insight into how and when customers are using their products—can help SaaS companies differentiate their offerings. PUD benefits both product and marketing teams. It helps the product team understand usage trends and create products that better suit customers' needs; and it helps marketing teams optimize campaigns and better understand how to personalize user experiences.
Challenges for B2B SaaS Companies
Most SaaS companies offer a "try-buy" approach, in which users can sign up for a free trial and use the product for free for a specified amount of time. This tactic is intended to engage with leads and convert them to buying customers. Access to products are "time-boxed" with/without full feature capabilities, and the expectation is that those leads find value in the product and proceed down the marketing funnel.
The problem? According to SaaS platform Zylo's 2023 SaaS Management Index, mid-market companies with 50–2,500 employees use, on average, 255 apps within the organization. For large enterprises, the average increases to 664 apps. Even small businesses (those with less than 500 employees) use an average of 172 apps. Managing this many apps and platforms can be expensive, time-consuming, and create overloaded—yet underutilized—tech stacks.
But there is a trend of consolidation and rationalization happening in terms of SaaS within businesses. Zylo's report also revealed that the average stack size shrunk about 10% from 2022, from an average of 323 apps across companies of all sizes to 291. Simultaneously, buyers are also becoming more self-sufficient in selection. According to Gartner, 30% of a customers' time spent in the buying journey is spent independently researching SaaS products.
The combination of SaaS consolidation and buyers becoming more digitally-savvy presents a significant challenge: the trial flow no longer guarantees a sale.
Using Product Usage Data to Its Full Potential
Product usage data can help marketers better understand behavior patterns, and therefore, drive subscriptions. For example, if PUD reveals that customers are not signing in frequently during their trial period, the SaaS company might offer incentives to entice users to sign in more. Savvy companies could also use PUD to personalize the entire experience, from the prospect stage to the user and retention stages. Think chatbots that assist customers with everyday tasks such as signing up for a bank account or filing an insurance claim. Marketers can also use PUD to give offers that discourage certain behaviors, such as canceling a subscription.
Once a user decides to buy a product, the focus switches from acquisition to engagement and retention. "Renewal revenue" is one of the dominant revenue streams for most mid-to large-sized B2B SaaS companies. Cross-sells are not a guarantee just because a user is an existing customer. Gen Z and millennial decision makers in particular are not averse to trying out new tools instead of following the masses.
Customer Advocacy Boosts Business
One of the best things SaaS companies can do to increase renewals and cross-sells is to build more advocates—clients who can vouch for the business and its services. Not just for "retention" revenue, customer-centric SaaS companies can provide clients with meaningful, positive experiences that boost the likelihood of brand loyalty and referrals. According to Vitally, word-of-mouth customer advocacy drives more than $6 trillion in sales annually for businesses.
A 3-Point Approach to Elevate Customer Experiences
PUD can be used to differentiate companies in a crowded marketplace, across the lifecycle. These three guiding principles can help businesses make the most of it.
1. Establish a Set of Metrics and Goals Against Various Points in the Customer Journey.
This is a prerequisite to using PUD to drive customer experience. Examples of metrics and goals might include:
# of "trial" users logged in
# of users moved from trial to buy
# of people who have signed from the prospect customer organization
# of logins/day
Usage trends per week, month, and year
Decrease or increase in # of user licenses
Establish values gained
2. Develop Engagement Programs Across the Lifecycle.
Once goals and processes for gathering metrics are established, marketing teams can then develop strategies and tactics to use PUD to elevate the customer experience:
Build marketing tactics/campaigns to nudge those who signed up for trials to start using more
Use product usage metrics - # weekly logins, active time spent , # jobs complete etc. to determine which users those don't use the trial effectively
Gamify to improve engagement and push them towards buying - e.g unlock new "power-user" features once they reach a certain level
Develop bots that help achieve goals and increase efficiency
Build tool to alert marketing teams when gains in value decrease
Churn programs when product usage shows a downward trend
3. Measure, Change and Repeat.
To make sure that goals are met:
Measure the effectiveness of the tactics in using PUD in driving business goals - converting more trial users to buyers, improving retention by X% etc.
Experiment by changing the tactics by changing target segment using personas, industry segment
Re-launch to see the effectiveness in meeting the goals
In our work with B2B SaaS companies, we approach these challenges through cross-functional teams, bringing together Product Managers, Experience Designers, Engineers, Marketing strategists, and MarTech platform consultants - which helps to address the needs of an ever-evolving digital buyer. Consider how a variety of viewpoints and skill sets can help with collaboration and elevate experiences across the entire customer lifecycle.
SaaS companies compete with each other to win over their audiences in a highly competitive and not-so-differentiated market. Marketers can use PUD in addition to behavioral data and insights generated across the lifecycle to get more trials done effectively, more people to buy, and more users to stay invested in the long term. Meanwhile, businesses can use PUD to identify advocates, spread their business message, and entice new customers.