Three Consumer‑Driven Healthcare Trends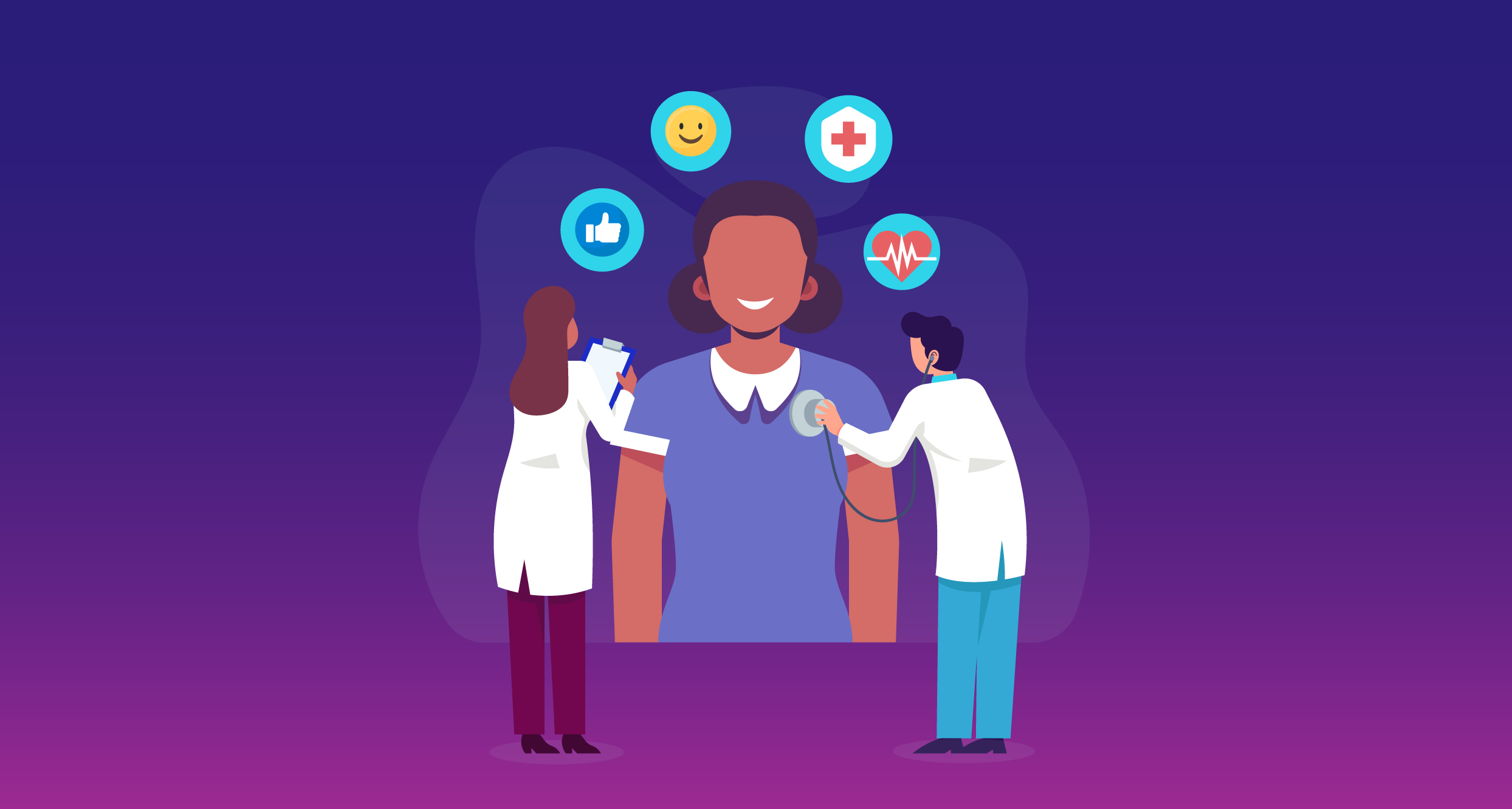 With lingering results of the COVID-19 pandemic and demand for transparent healthcare interactions at an all time high, a shift among consumers to take proactive control of their health is underway.
This increased focus on health and wellbeing is driving the healthcare landscape to become more patient-friendly, prioritizing personalized consumer experiences and positive interactions with healthcare systems. As more patients receive healthcare outside of the traditional physician or hospital setting, patient behavior is driven by convenience, evolving expectations, and a desire for more personalized, connected experiences. Here, we explore three key trends that are top of mind for healthcare payer and provider clients.
Convenience Enabled by Technology
A preferred choice for many, telehealth platforms like video calls, secure messaging, and remote patient monitoring offer unparalleled convenience. A whopping 60% of patients now book their appointments online, with 99% of millennials and 97% of Gen Xers saying they would use self-service scheduling if offered.
Home healthcare services are also on the rise, offering medical care and assistance to patients in the comfort of their homes. These services are of particular interest for those with chronic conditions or mobility limitations.
Personalized and Connected Experiences
Offering digital tools and resources for patients to access healthcare services, find providers, and manage their coverage is critical to providing a satisfying healthcare experience. Two in five adults now use apps or wearable devices to monitor their health. These devices allow for constant monitoring of health data such as blood pressure, physical activity, and stress management. Wearable technology also empowers consumers to quickly and directly share data with healthcare professionals, driving a more personalized and connected experience.
Improved Digital Functionality
Patients increasingly rely on mobile apps to access healthcare services. These apps offer features like appointment scheduling, prescription refills, symptom tracking, and telemedicine consultations. They also provide access to health records and lab results. Many health systems also have secure online portals where patients can view their medical records, request appointments, communicate with their healthcare team, and access test results.
Adapting to the Future: The Imperative of Patient-Centric Care
The healthcare landscape is undergoing a transformative shift, with patients no longer being passive recipients but active participants in their health journeys. This evolution is not just about integrating new technologies or offering digital platforms; it's about reimagining the entire patient experience.
These trends reflect a shift toward patient-centric care, with greater emphasis on convenience, accessibility, and personalized healthcare experiences. As healthcare continues to evolve, it's essential for healthcare providers and organizations to adapt and offer a variety of access points to meet the diverse needs of patients.
In a world where information is at one's fingertips, patients are more informed and have higher expectations. They seek transparency in treatment options, costs, and outcomes. This demands healthcare providers to not only be reactive but also proactive, anticipating patient needs and concerns.
As the definition of 'care' expands, It's no longer confined to the four walls of a hospital or clinic. Care now encompasses holistic well-being, including mental health, preventive measures, and post-treatment support. Providers need to recognize this and offer comprehensive solutions that cater to this broader definition.
Collaboration is key to unlocking many benefits in the healthcare industry that digital technologies can provide. The future of healthcare lies in integrated care models where general physicians, specialists, therapists, and even digital health tools communicate seamlessly to provide the best patient outcomes.
In essence, as the healthcare landscape continues to evolve, providers must place patients at the heart of all strategies and decisions. Those who prioritize patient-centric care will not only thrive but also set new benchmarks in healthcare excellence.