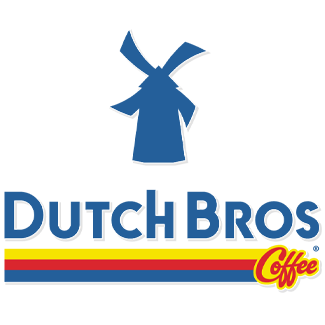 A Fun-Loving Brand Making A Difference—One Cup At A Time
Summary
If you know Dutch Bros, then you know their connection with their customers is unmatched. Thanks to their friendly staff, extensive menu of drinks, and genuine care for their communities, they have deservedly reached coffee cult status.
Challenge
When COVID-19 hit, Dutch Bros. knew their highly popular rewards stamp card and physical payments would need to be transformed into contactless versions. Not only did customers want a new level of frictionless ordering and payment options in terms of safety and convenience, they increasingly expected personalized experiences similar to those they would receive in-store.
Dutch Bros wanted to bring the much-loved physical elements of their brand to a new digital experience. To do this, Bounteous centered its focus on designing an app and loyalty program that gave customers the unique Dutch Bros experience, interpreting their style with a new digital palate.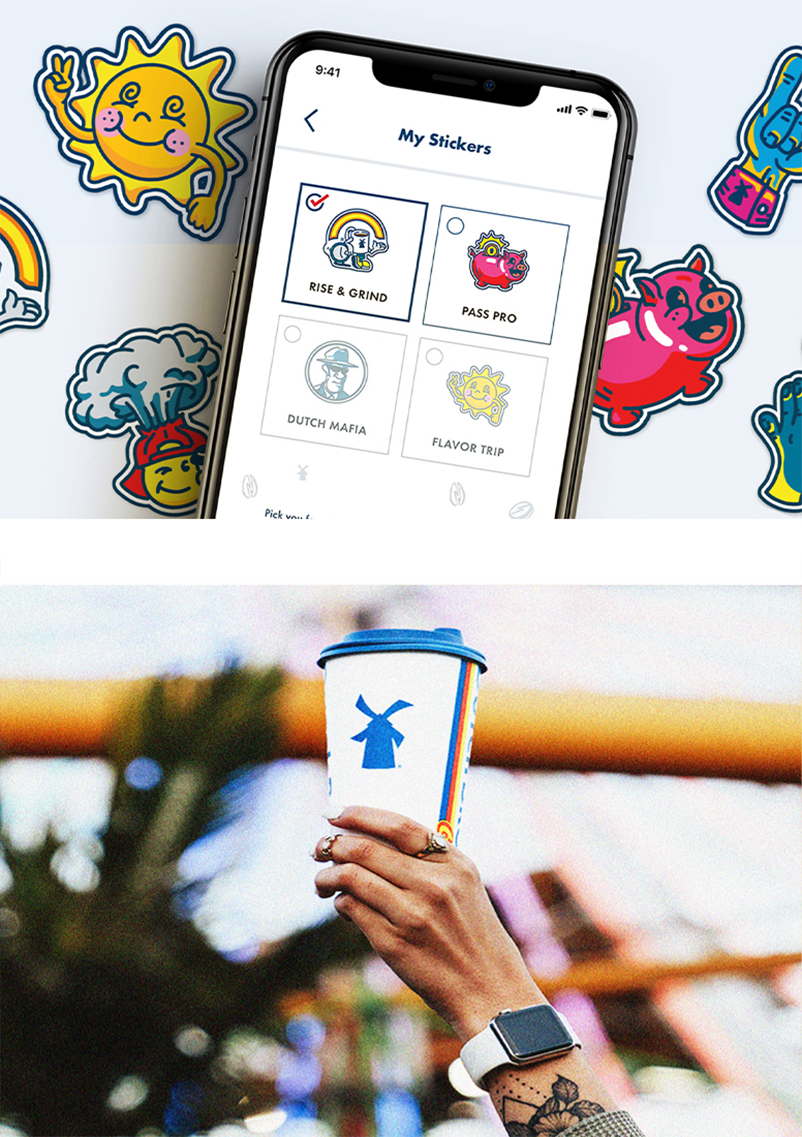 Solution
To ensure a successful and widely adopted launch of the new app, we devised a roll out strategy and led the design of digital marketing assets for the Dutch Bros. website, social media channels and email marketing.
Paper stamp cards were replaced with an in-app rewards program that allows customers to earn and redeem points for their favorite drinks. To keep the fun vibe of the Dutch Bros brand, we recreated their physical stickers as a feature of the digital experience. Stickers can be unlocked or given out by Broistas for customers to personalize their app.
Through extensive research and testing, we developed the Dutch Pass — a seamless and contactless way to pay. Customers can upload funds from gifts cards or credit cards, scan their QR code and earn points to go toward a free reward. Knowing the mutual appreciation that exists between brand and customer, payments can also include a custom tip to say "thank you" to their Broista.
Results
With the simple yet dynamic layout, this true-to-brand digital experience is already taking off in popularity with its easy-to-use interface and commitment to the happiness of its customers. The Dutch Bros loyal fan base is raving, serving their favorite coffee brand a 4.9-star rating in both the App Store and Google Play. The app is also already collecting awards within the first couple months of release, taking home a platinum badge-of-honor from the AVA Digital Marketing Awards for best new loyalty program/app.
CUSTOMERS SIGNED UP FOR THE PROGRAM ON DAY 1
SIGNED UP WITHIN THE FIRST MONTH
APP STORE'S TOP CHARTS FOR FOOD & DRINK
For a brand like Dutch Bros with an amazing stamp card rewards program, the move to digital loyalty and contactless payments had incredibly high stakes. Partnering with them to create a digital experience that felt uniquely "Dutch" was not only a huge accomplishment but we also had a great time doing it!

Jesse Dundon

EVP, Managing Director, Bounteous