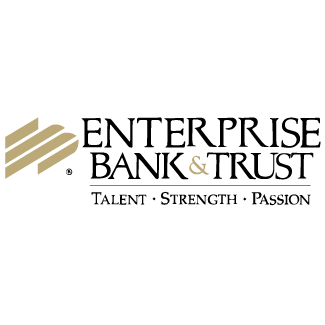 Growing Brand Equity in the Community Through the Digital Experience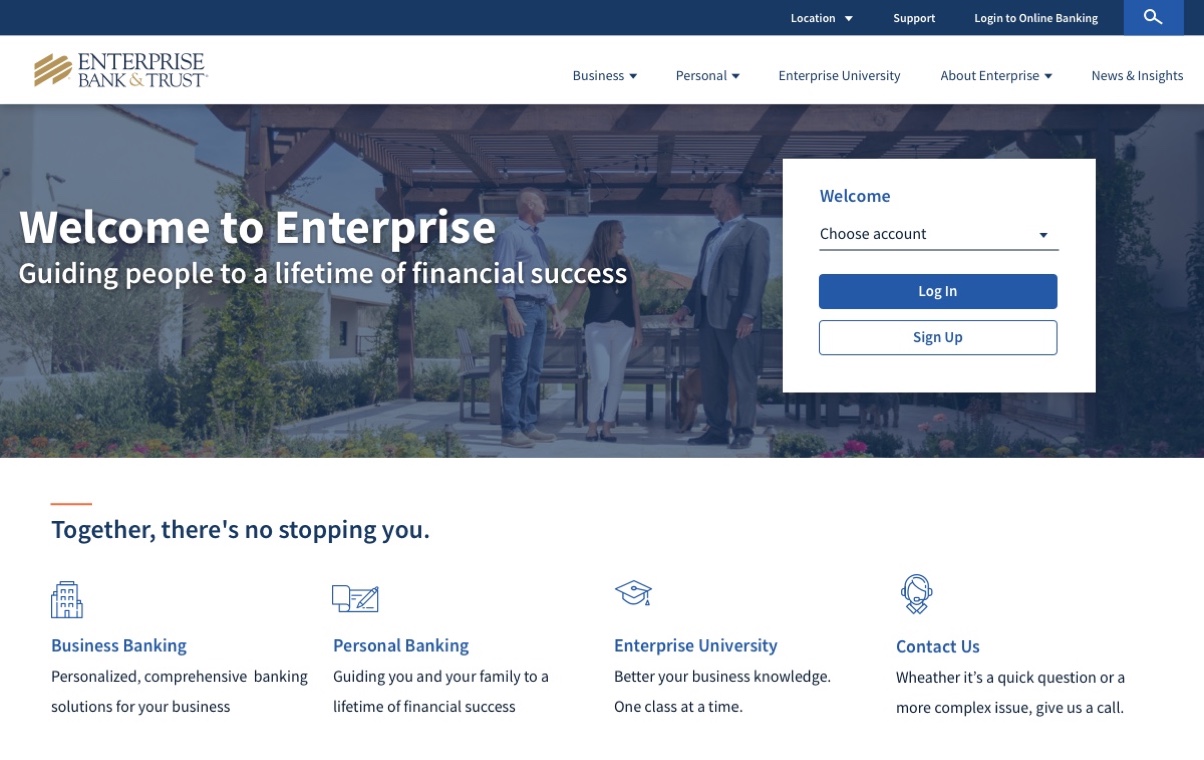 Summary
Enterprise Bank & Trust is the largest St. Louis-based community bank with approximately $7 billion in assets. Enterprise looked to Bounteous to develop a fully-integrated digital experience to transform and elevate their brand in the marketplace.
The new website experience at https://www.enterprisebank.com includes personalized content, updated product information, and access to online banking, as well as the ability to capture and measure interactions along with an integrated CRM system. The streamlined design and core technology allows Enterprise to provide an unparalleled digital brand experience for their many site visitors.
Challenge
Banking customers today expect an intuitive, seamless experience, yet many financial services firms are struggling to deliver this level of service. In seeking a new partner, Enterprise sought a digital agency that would inform, listen, and also push them when it came time to recommend best practices and highlight industry standards. Through a talented group of development, design, analytics, and marketing experts, Bounteous challenged the status quo and offered a consultative approach for Enterprise to ultimately meet their business objectives.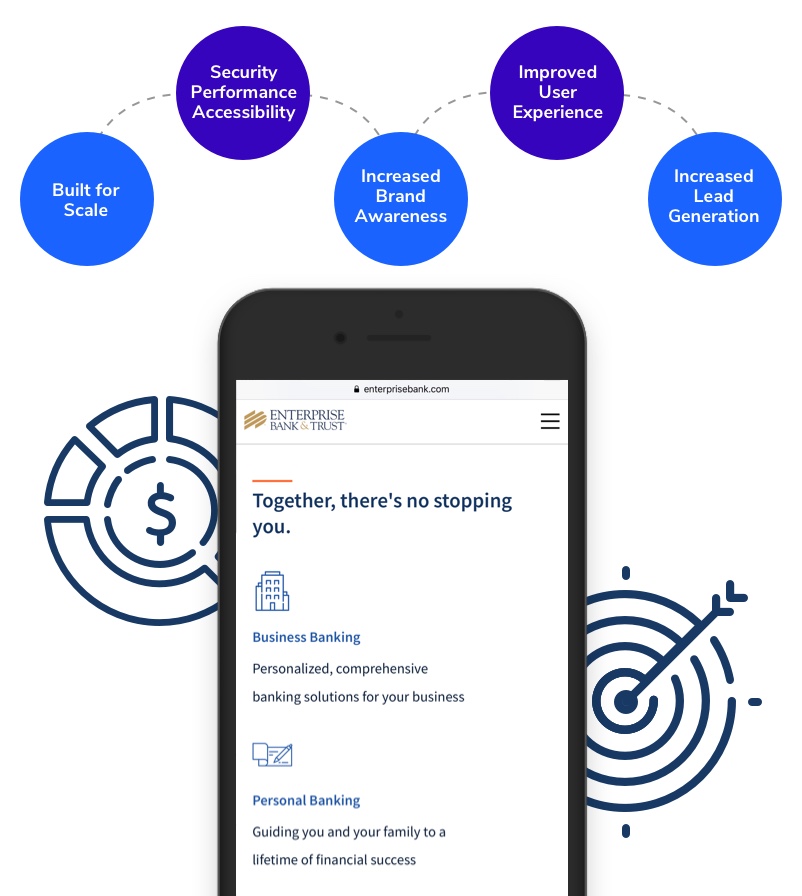 Solution
In collaboration with digital experience company Acquia, Bounteous employed cutting-edge technology in the website build to increase personalization, security, and accessibility for Enterprise. By leveraging Drupal and the Acquia Experience Platform, the new site boasts simplified maintenance, site management, and optimized content updates for the banking leader, in addition to meeting security, performance, accessibility, and scalability requirements, supported by Acquia Cloud Edge and Acquia Search. Acquia Lift also provided an important foundation for personalization in Enterprise's local markets, which is paramount to increasing web-driven inbound leads and achieving the company's long-term goals of driving productivity and profitability.
Results
Bounteous and Acquia have enabled Enterprise to increase brand awareness, increase lead generation, and drastically improve their user experience. Open source and cloud technologies are providing tremendous opportunities for innovation and best-in-class banking experiences. This level of personalization on the consumer side and ease of management on the back-end provides a tremendous advantage to Enterprise.