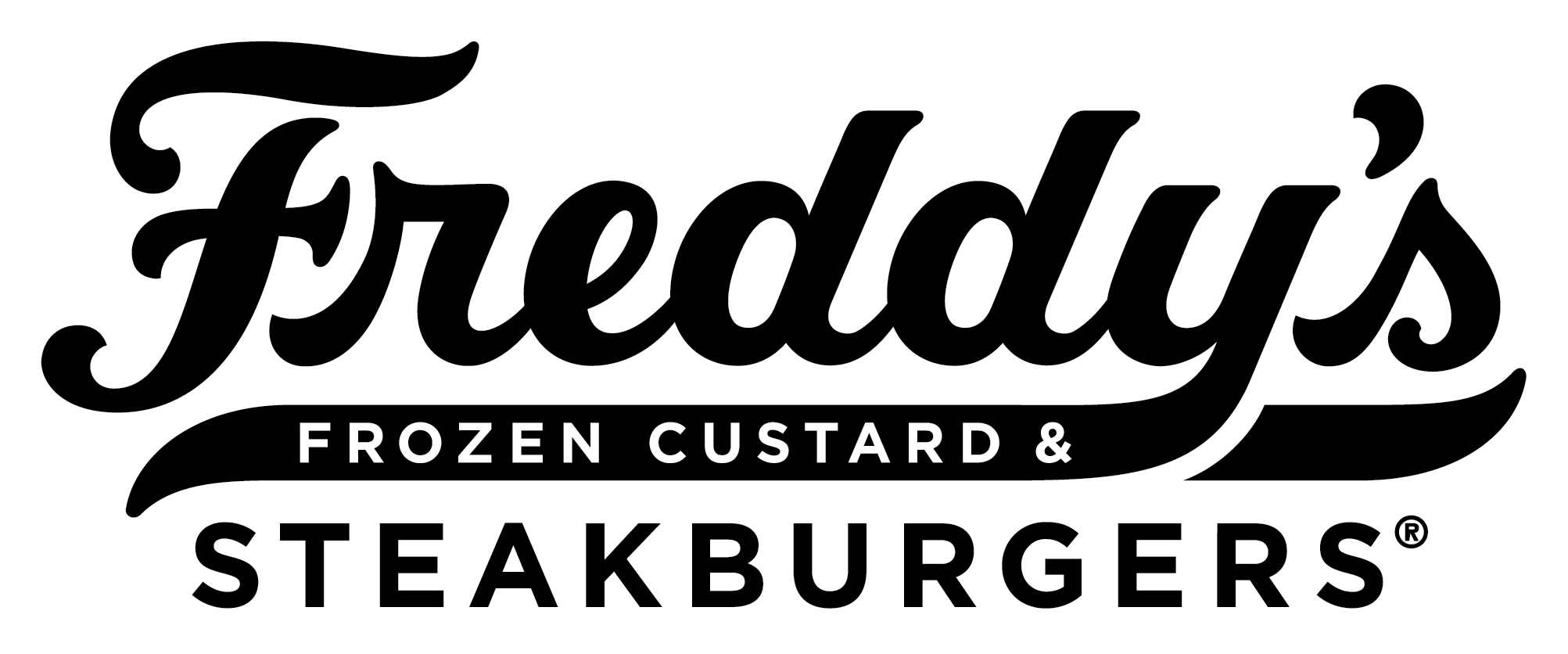 A Beloved Burger Brand Gets a UI Upgrade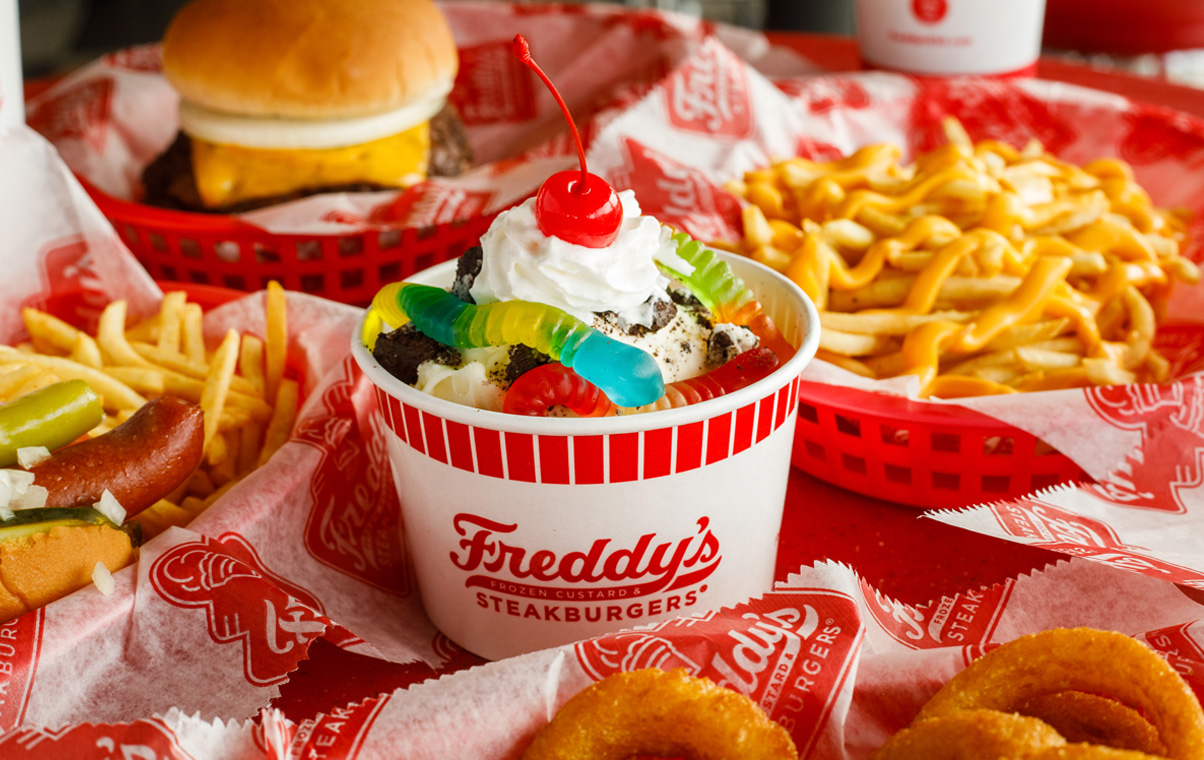 Summary
When Freddy's—an American fast-casual restaurant chain known for their steakburgers, shoestring fries, and frozen custard—was purchased by private equity firm Thompson Street Capital Partners in 2021, a main objective of the brand's new leadership was a full digital rebranding. They needed a comprehensive redesign on their branding to update their look and target the millennial family demographic, while still paying homage to their history as a founder-led brand.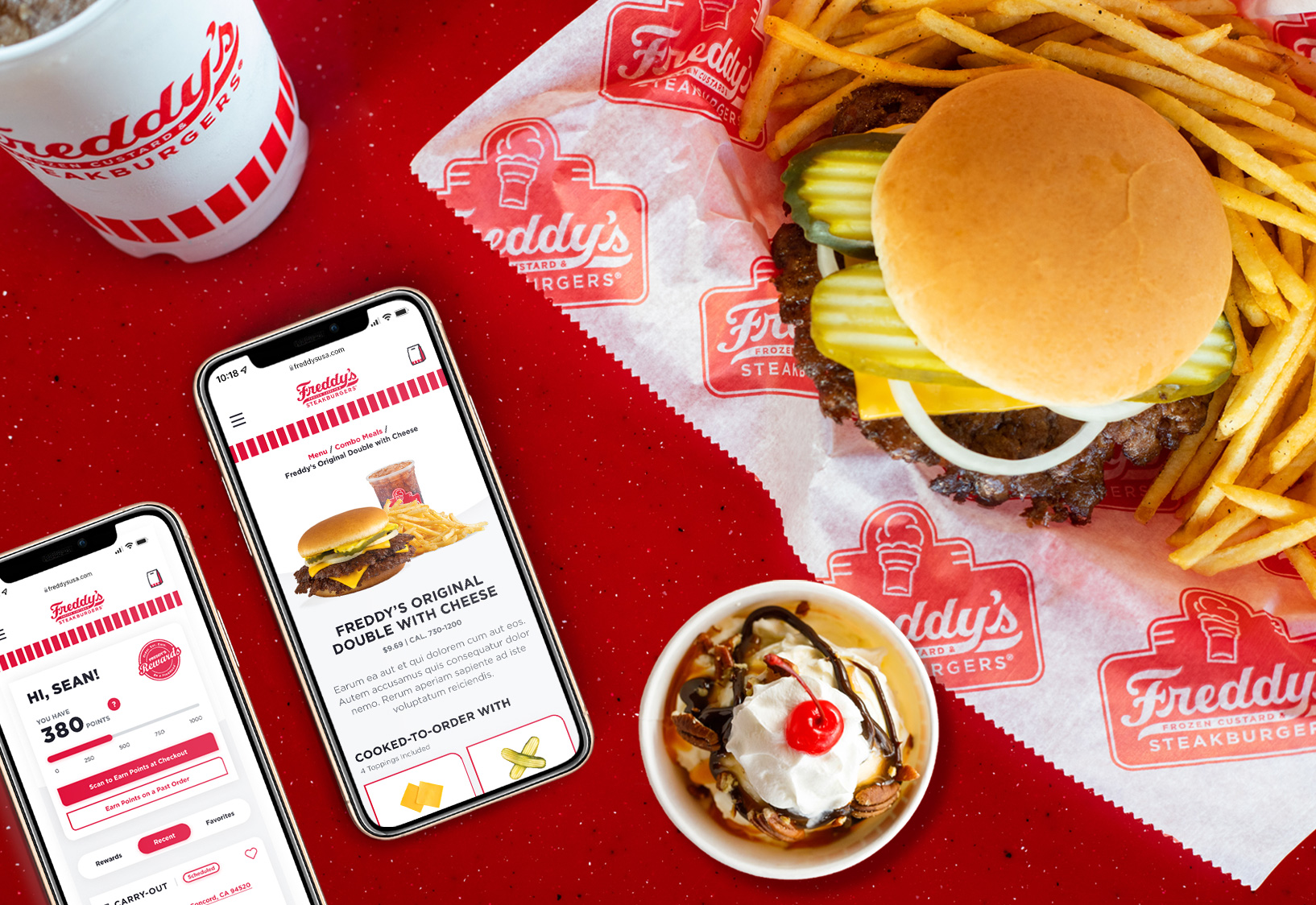 Challenge
Previously, Freddy's had a Wordpress website with a menu page, but no ordering capabilities. They wanted to introduce online ordering as well as redesign their app to reflect their rebrand focused on attracting young families. Freddy's also wanted to implement additional functionalities within the app, such as push notifications and receipt earning.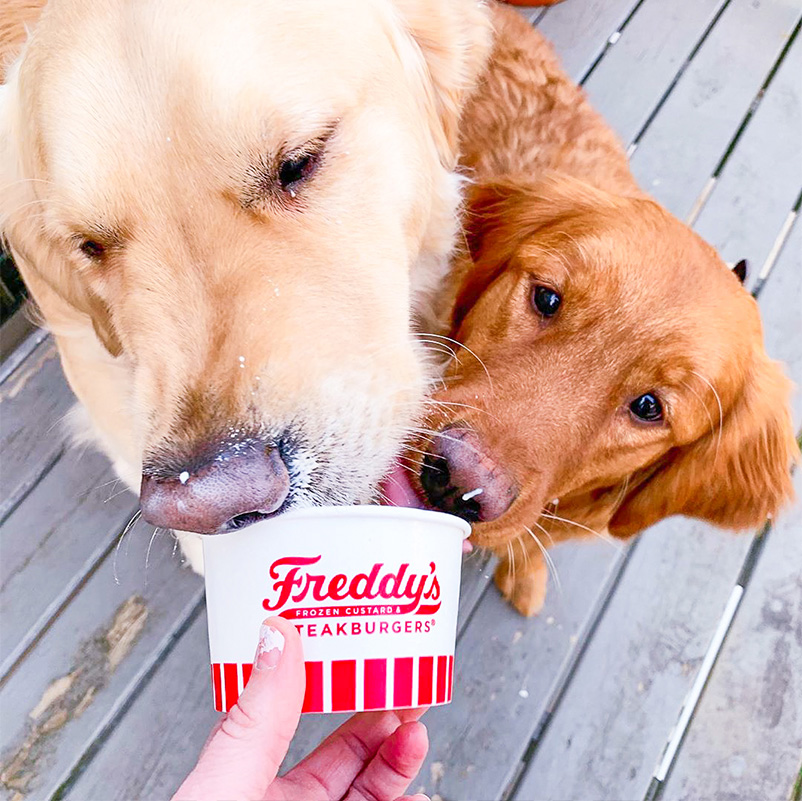 Solution
Bounteous designed a Drupal marketing website integrated with a custom NomNom Core ordering website that offered more functionality, especially in terms of menu customization. Bounteous also designed a custom app that allows push notifications and for Freddy's Guests to easily scan barcodes from receipts to receive loyalty points.
A major hurdle was migrating users to the new app. To meet this challenge, Bounteous created a sizzle reel to reintroduce the app to Freddy's Guests and team members. When users downloaded the new app and created an account, they received a "thank you" offer redeemable for food and custard.
Results
In June 2022, Freddy's launched its app—which features delivery and order-ahead capabilities in addition to an enhanced loyalty program—on iOS and Android, as well as website ordering integrated with the old Wordpress website. Within days, between migration and new account creation, the new digital platform outperformed its predecessor.

In July, the new ordering site went live, creating an easier order flow for Freddy's Guests, who can also scan barcodes from receipts to receive reward points. Users can also enable push notifications through Freddy's app to stay up to date on the latest promotions.

The new website features pops of color and a more modern UX and UI based on industry-specific research. As the partnership between Freddy's and Bounteous evolves, future functionalities may be explored.
Launched new marketing and ordering sites, plus iOS and Android apps
Easier order flow for customers with barcode scanning capabilities and push notifications that boost loyalty
Upon launch, app orders quickly outpaced in-store orders for the first time in brand history