A Commitment To Customers, Values, And Quality Beans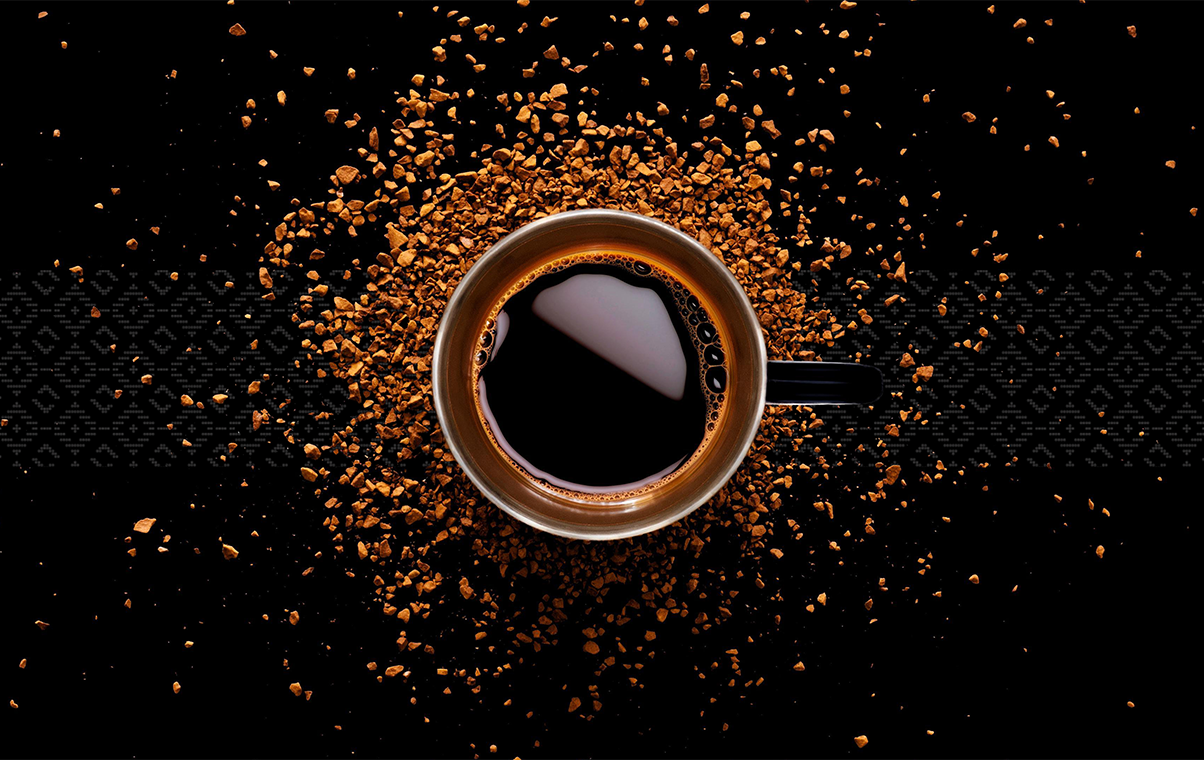 Summary
Operating on a legacy technology platform, Peet's needed to reinvent their ecosystem strategy to incorporate order-ahead and digital wallet capabilities, plus an improved customer experience for their loyalty program.
Integrating with their loyalty and order-ahead technologies, Paytronix and Olo, we created a highly customized app that met Peet's exacting standards.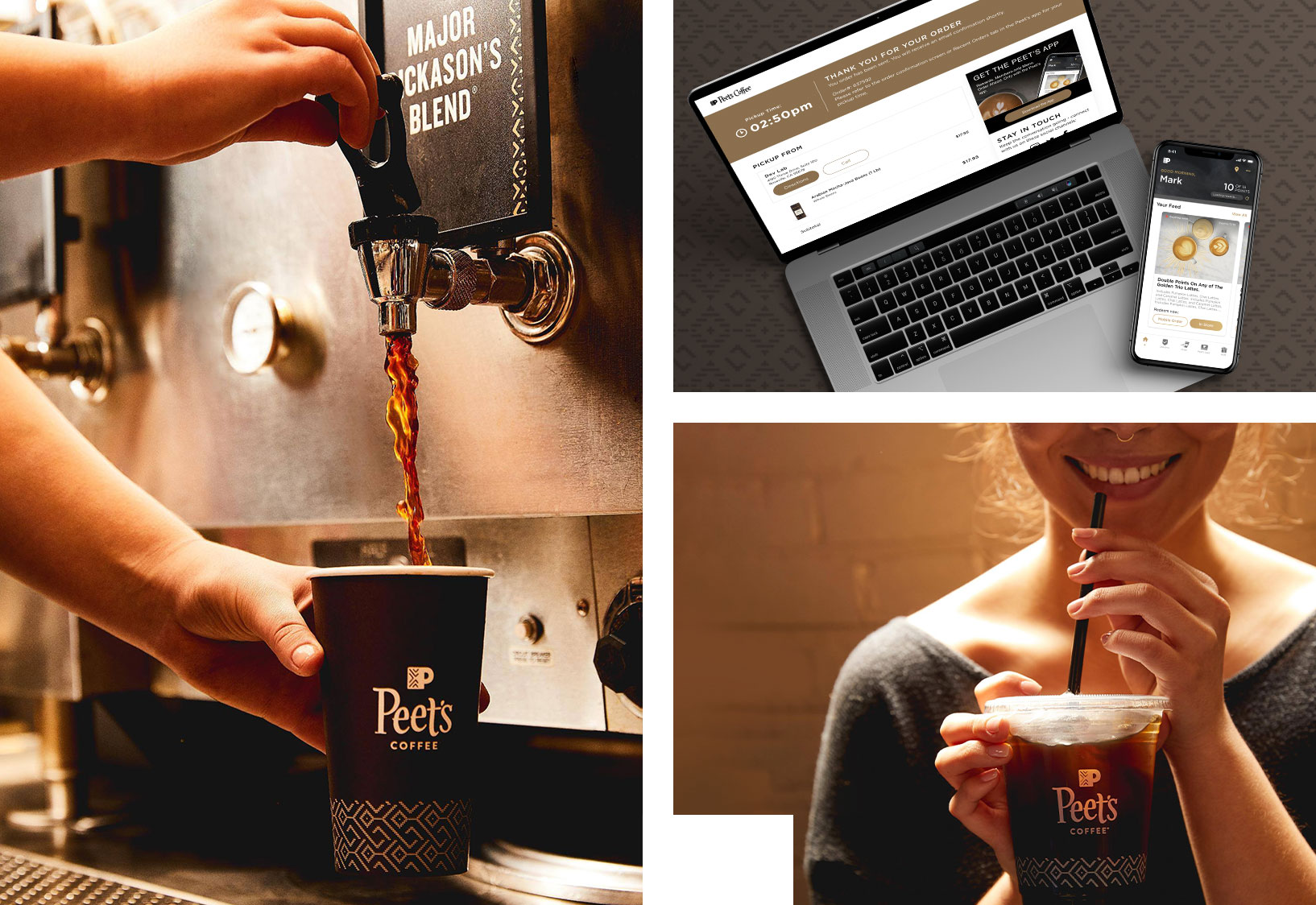 Challenge
The launch of Peet's applications required a meticulous and insights-driven customer experience strategy. We set out to identify key features that would enhance the experience for their devout users (Peetniks) while also creating a simple and universal onboarding process.
We began the creative process by performing a deep dive into the Peet's brand, ensuring their core tenets and attributes were articulated across the digital customer experience.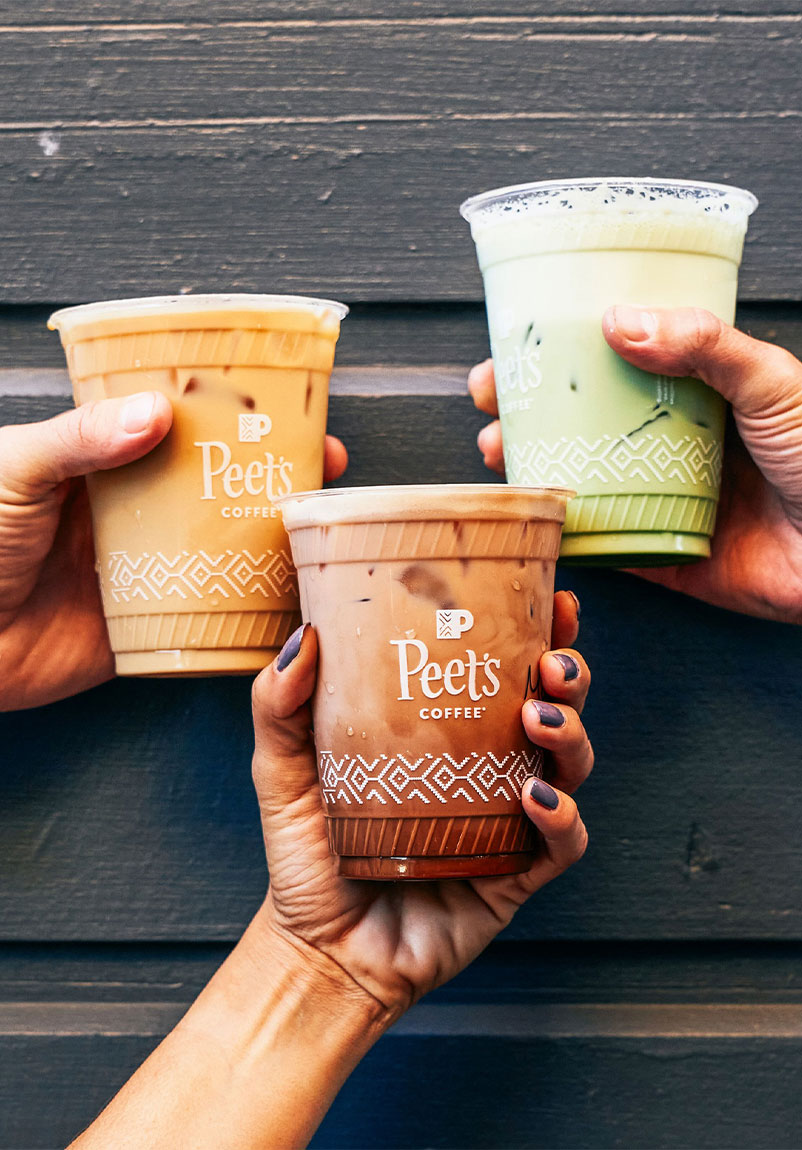 Solution
We then conducted a series of comparative and competitive brand studies resulting in style boards, mood boards and micro interaction explorations.
Through an iterative atomic design process, we created over 250 screens, an extensive UI toolkit and motion guidelines that translated into a unique, modern and chic user experience.
Results
Following the sequential release of the freshly redesigned app, approximately 2,000 Peet's customers were recruited to participate in beta testing — fueling our ability to measure benchmarked KPIs and discover missed opportunities and disruptions along the customer journey prior to a full national rollout.

In the end, we were able to provide Peetniks with a better customer experience by streamlining the in-app ordering process and rewarding them for their loyalty.