Top 5 Must‑See SEO Sessions At SMX Advanced Seattle
In a couple of weeks, I will be attending the 2014 SMX Advanced conference in Seattle, WA. This is my first search marketing conference, and I couldn't be more excited to be locked in a room with a bunch of SEO and PPC nerds (like me) from June 10-12. I've reviewed this year's agenda more times than I'm willing to admit.
After close examination, there were a few sessions (on the SEO track) that stood out to me as must-sees. I have listed them below and explained why I believe these sessions will be the ones not to miss. I will also write a follow-up article after the conference, reviewing each of the sessions and filling you in on what was discussed. View the full conference agenda here, and tell me (@ChrisVella) which sessions you think will be the best in the comments area below!
1) "You&A With Matt Cutts" – Matt Cutts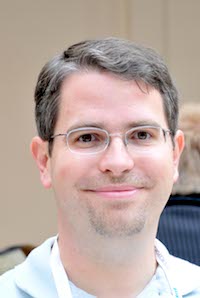 This traditional SMX Advanced keynote session may seem to be worth the cost of admission to some SEOs. If you're unfamiliar with who Matt Cutts is, you probably shouldn't be reading this blog post (joke). The opportunity to have your burning questions posed to Matt Cutts, the head of Google's Webspam team, in your immediate presence is certainly a rarity. With all that has happened in the past year in the search marketing industry, there's sure to be no shortage of questions.
Based on previous years, the audience submits questions prior to the discussion. A moderator, who has been Danny Sullivan historically, will shuffle through the questions and deliver them to Matt in a quick-fire format. The session will last one hour, which is a considerable amount of time to put someone in the hot seat! This session is the only one in its time slot, because all the other rooms would be empty. If you could ask Matt Cutts any single question, what would it be?
2) "Ask The SEOs" – Greg Boser, Rae Hoffman, & Marshall Simmonds
This is the final SEO session of the conference, and something tells me the folks at SMX saved the best for last. This "PowerPoint free" discussion amongst three veteran thought leaders in the SEO industry is sure to send its attendees home with a lot to think about. Greg Boser (independent SEO consultant), Rae Hoffman (PushFire), and Marshall Simmonds (Define Media Group, Inc.) will debate the biggest and most recent issues in the search marketing industry.
After the panelists have hashed out their ideas, the audience will also have time to challenge them during a Q&A period. The audience's participation will likely spark an insightful conversation amongst the panelists filled with valuable takeaways and solutions for all present. The personalities of the panelists combined with the loose structure of this session has made it a must-see in my book!
3) "Super Session: Enhancing Search Results With Structured Data & Markup" – Jay Myers, Jeff Preston, & Marshall Simmonds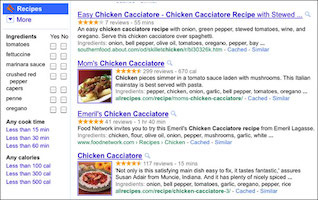 If you've ever tried to implement schema.org markup before, you know that it's a challenging process that doesn't always yield the results you had hoped for. I'm hoping this session will clear up the audience's understanding of schema.org markup, from implementation to fruition. In addition to schema.org markup, topics such as Authorship and Publisher tags, Open Graph, RDFa, and Twitter Cards will also be discussed. This panel will dive into topics that can be intimidating to search marketers as they continue to grow in importance.
The professionals sitting on the impressive panel include Jay Myers (bestbuy.com), Jeff Preston (Disney Interactive), and Marshall Simmonds (Define Media Group). This trio will bring a comprehensive understanding of the topics at hand to the table. Each will have their own applications of structured data and markup in their fields to discuss, but that variety is exactly what I believe will make this session too valuable to miss.
4) "Technically Speaking: Advanced Technical SEO Issues" – Bill Hunt, Maile Ohye, & Eric Wu
While this might not be the most entertaining topic at the conference, understanding technical SEO is critical to the success of any project. Topics to be discussed include crawling, indexation, canonical URLs, and pagination issues – things critical to the management of large, content heavy sites with complex databases. It's one thing to say that you understand technical SEO, but, when a site comes along with 1,000,000 URLs, you might be glad that you attended this session.
On the panel sits Bill Hunt (Back Azimuth), Maile Ohye (Google), and Eric Wu (SpinMedia). Maile Ohye has starred in countless Google Webmaster Tools YouTube videos and is a Senior Developer Programs Engineer at Google. It would be a mistake to pass up the chance to hear what advice she has on technical SEO!
5) "Innovative Success Metrics for SEO" – Kerry Dean, Cory Haldeman, & Jeff Sauer
Since the dawn of (not provided) and increased privacy online across the board, KPIs in SEO have become a little more challenging to measure. I'm hopeful that this session will go beyond the standard organic traffic/conversion reports and present the audience with unique ways to prove the successes of our SEO efforts. The diversity of the panel will also bring an interesting view of ways to measure success.
Panel members include Kerry Dean (PMG), Cory Haldeman (Verizon Wireless), and Jeff Sauer (Jeffalytics) and the topics to be discussed include building reporting dashboards to demonstrate progress, tracking conversions and ROI, getting executive buy-in, and other measurement issues. If these guys can show us a few tricks that help us demonstrate our value, this session will be very valuable to us as SEO experts and marketing professionals.
Tickets to the 2014 SMX Advanced conference in Seattle are sold out, but check back after the conference for updates on how these sessions went. Already going to the conference? Follow me on Twitter @ChrisVella to stay connected throughout SMX Advanced.