Bounteous Improv Classes: Channeling Your Public Persona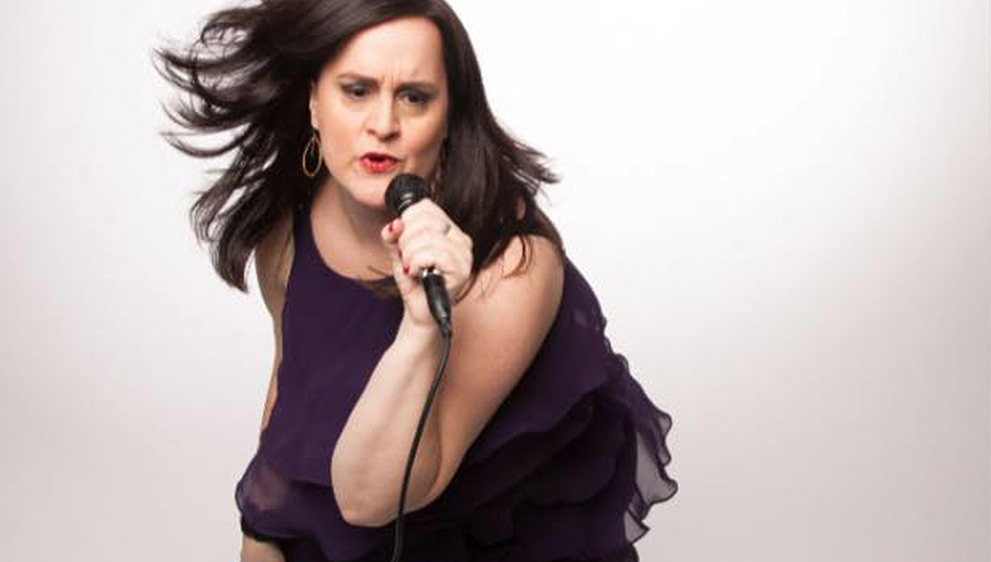 When I'm not keeping the office running like a well-oiled machine, I'm also a comedic actress who specializes in theater, public speaking, and sketch comedy. In addition to performing in an all-female Beastie Boys cover band (She's Crafty), being selected as a contestant in the Last Comic Standing, and training at the world-famous Second City, I also run personalized improv classes for Bounteous internal and client teams.
Not only do these sessions strengthen team interaction, they also reinforce quality public speaking habits (and rib-splitting fun). For instance, I still get nervous before performances and many of our team members do, too! That fright in the pit of our stomachs can make us second guess ourselves. This is a universal experience whether performing, prepping for a project kick-off session, or pitching to a potential client. It doesn't matter if a show is in the back room of a dingy bar, a full auditorium on a college campus, or a client board room: Nerves are a very real thing.
To combat the jitters, I have a series of pre-show rituals. During our Bounteous sessions, we start at the beginning to combat performance-driven nerves. If you can master these three techniques, you'll quickly be on your way to a more confident, public you.
I remind myself I do this (performing) because I love it. Because it's fun. Because it fills my soul with joy. Because I'm good at it. You do this (your job) because it's your passion. You want to do good work. You want to sit down after your presentation and know deep in your heart that you gave it all you had. YOU'RE NERVOUS BECAUSE YOU CARE!
This may seem stupid, but sometimes I need to remind myself: You know what you're doing! You got this! I've been on a stage since I was 12 years old. I've done stand-up for 10 years. I've been in my band for five years. I know my set, the lyrics, and my steps, but I still have moments where I doubt that I'll remember the joke I've literally delivered a thousand times. No! Don't let that doubt take over. Sometimes telling yourself "you got this" is all you need. You know what you are presenting. You're a professional! They didn't ask you to present because they thought you would fail. They asked you because they knew you would succeed. No one wants to watch a train wreck. Your clients want you to succeed because it benefits them. Your co-workers want you to succeed because you're a collaborative team. Potential customers want you to succeed because they don't want their time wasted. You want to succeed because it feels amazing. YOU KNOW WHAT YOU'RE DOING!
I stretch. Why are you stretching you ask? You're only getting on stage. Let's start with the number of published articles that discuss the importance of body language. Power poses are a real thing. When people get nervous, they tend to shrink—make themselves smaller. Nothing tells your audience quicker that you don't want to be there than body language. Own your space. Take up space. Stretch and make yourself reach high up. Stretch and explore your space. If you can see the area where you are presenting beforehand, walk it. Sometimes new places are scary. Sometimes owning that space ahead of time is all you need to have a leg up. If you need to do 10 jumping jacks in the hallway because you're so full of nervous energy you feel like you will pass out…do it. If you need to run around the block ahead of time or plank for a full five minutee, do it. Do whatever it is that makes you feel better. STAND LIKE YOUR OWN SUPERHERO!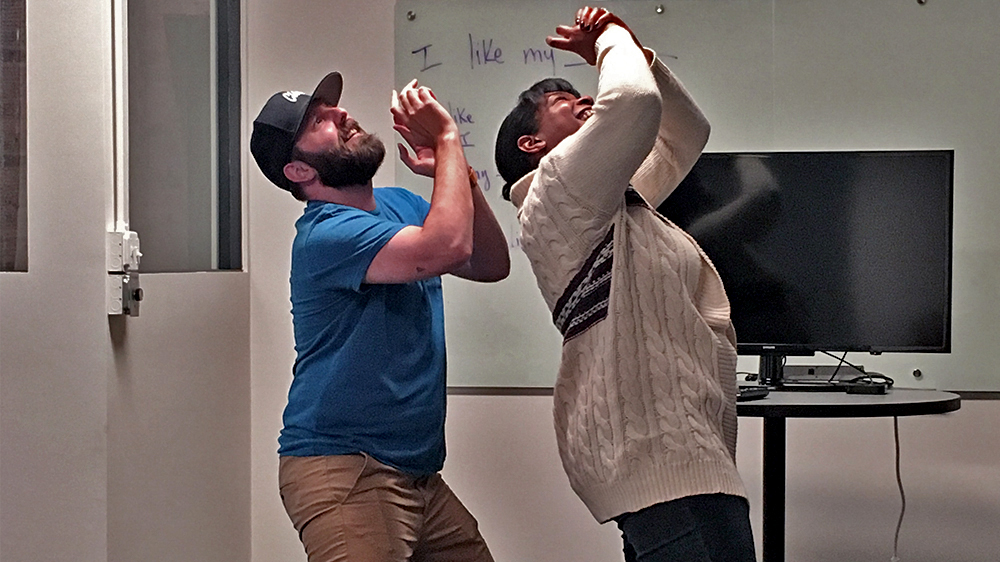 When it's time to take the stage:
Plant your feet;
Put your shoulders back;
Hold your head high.
Remember, people want to see you. They want to connect with what you are saying. They genuinely want you to be great! You GOT this!