AEM Meetup Summary: Style Guides, Target Via Adobe I/O, Cedric Huesler
In addition to the usual pizza? offering and two presentations about AEM-related topics, we had a rare AMA ("Ask Me Anything") with Cedric Huesler, Director Product Management for Digital Experience Management at Adobe (basically determining what the future of AEM will look like).
If you missed it, we have a summary for you here:
Kevin Weber, Front-end Engineering Manager at Infield Digital/HS2 Solutions, kicked off the event with an introduction covering "Living Style Guides in AEM." It is these style guides that help enterprise companies using Adobe Experience Manager ensure consistent brand design, message and front-end code within their sites. The "Living" part in "Living Style Guides" means that the guide stays in sync with the actual code. We are not talking about static design files. Instead, we are talking about a guide that represents a design system through code. The following graphic summarizes three approaches when dealing with style guides in the context of AEM: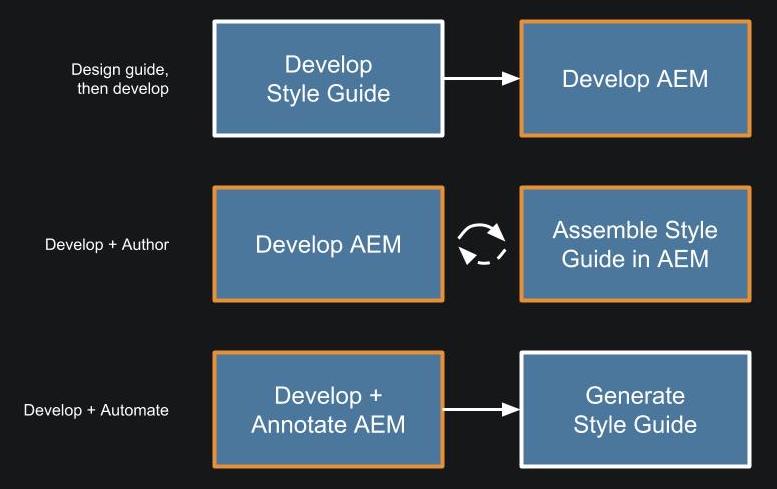 To learn more about style guides in AEM, particularly the second approach "Develop + Author", you can read the article by Steve Woodson, a Senior Front-end Developer, about Managing Multi-Tenant Component Styles. Our team is currently working on an even more detailed article on this topic so check back on the blog in the next coupld of weeks.
In the next presentation of the evening, Bryan Williams, an AEM Architect at HS2 Solutions, demonstrated how Adobe Target activities can be managed using endpoints from Adobe I/O. His work gives us a glance at the many opportunities that become possible by using Adobe I/O and cloud-based products. We even have the code from the demo is on Github for you to check out! This is what the output looks like: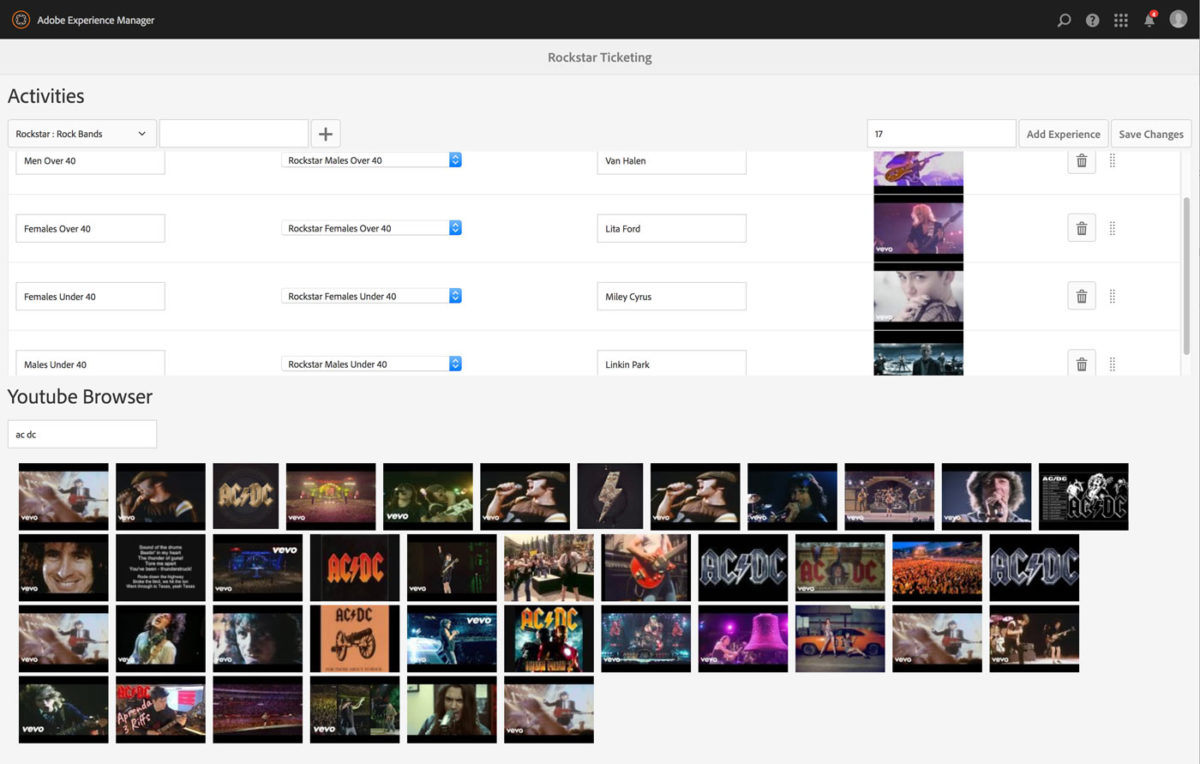 For the Grand Finale, we had the chance to ask Cedric Huesler about Anything! (Hence the "Anything" in "Ask Me Anything.") As the Director of Product Management for Digital Experience Management at Adobe, he was destined to talk about the future of AEM. In addition to the various insights he shared about the platform, we learned that his teams are working hard to make it easy to dockerize AEM instances (yay!). He also emphasized that it's a priority for him to make continuous, seamless AEM upgrades possible. Meaning, if Adobe would publish an update for AEM once a week, it should be easy for everyone to benefit from those updates right away, instead of having to do time-consuming migration work. If you want to follow up on this exciting news, you can always connect with Cedric on Twitter.