Integrated Design is a Recipe for Success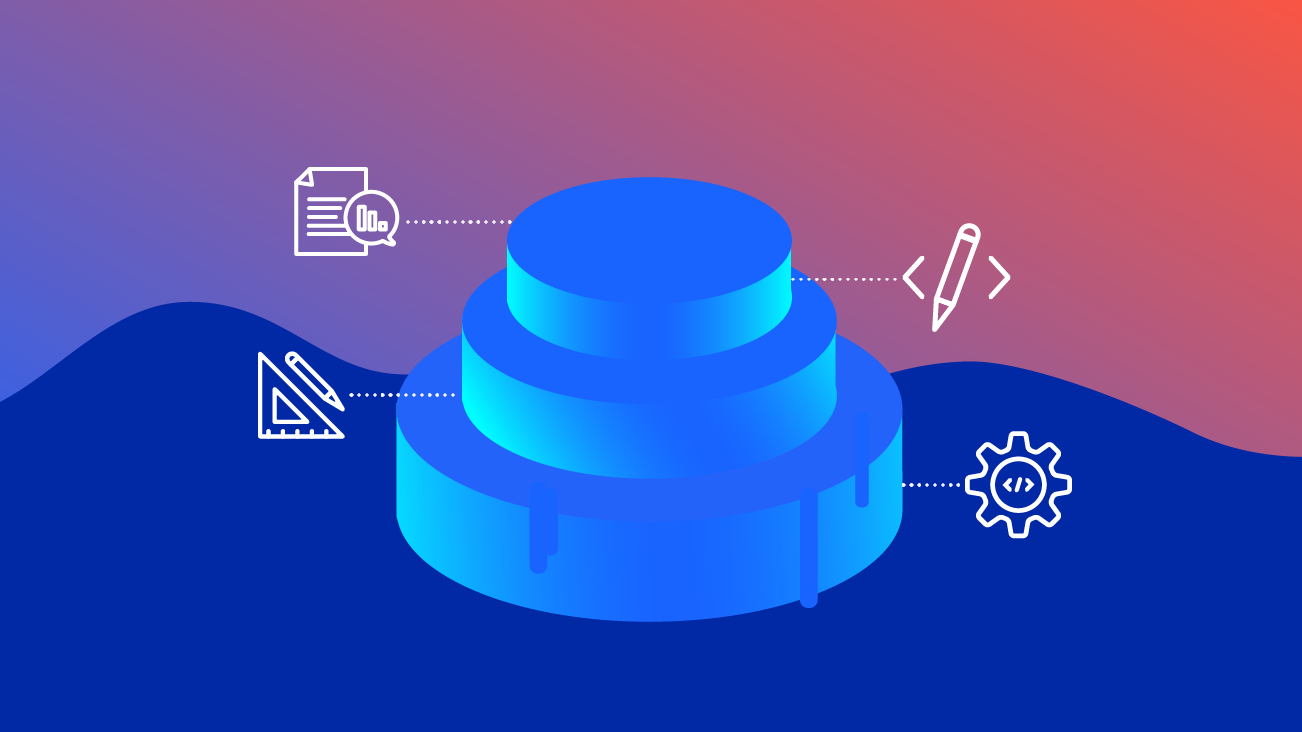 Visual design is often considered the icing on the cake of a digital experience, added as the final touch to provide an experience appetite appeal. In order to bring visual design to the main table, your recipe should incorporate an integrated design process: with collaboration across competencies where members from all areas work together from project initiation to project completion. 
This process is imperative to the success of any project and works best when everyone works harmoniously in the same kitchen. By bringing together an integrated set of competencies, a team can navigate the ever-changing complexities of any digital landscape. This, in turn, leads to strategic action, insight-driven solutions, and truly exceptional experiences: a cake that looks good, tastes amazing, and is perfect for the occasion. 
Like baking an intricate cake, building an experience has many dependencies that shape the final outcome. This recipe that is integrated design brings together a multi-layered team of engineers, data scientists, marketers, analysts, strategists, designers, and more, whose combined expertise, ideas, and innovation enable the kind of design solutions that don't fall apart when you slice into them. Read on to see how you can blend integrated design into your project repertoire, and build experiences that people ask for again and again. 
Experience Design Baking Instructions:
Strategy and Research: Determine Why You're Making a Cake
Start with the big picture by doing qualitative research to understand customers' unique contexts and help identify the opportunities for emotional brand connections. Incorporate a scalable approach that provides design solutions for now, while looking ahead to future needs. 
In a bowl, mix: Stakeholder interviews, User Interviews, Design Workshops, Focus Groups, Personas and Segmentation, Brand Tone, and Voice Evaluation
Content Strategy: Source Your Ingredients
Knowing what digestible information a user needs and where to find it are key to taste and texture. Content is critical to any experience, and because of this content strategy and design go hand in hand. This can take many forms: sitemaps, voice and tone, content governance, and more — the idea is to work with information in a flow that guides the user, giving them an experience that tells them what they need to know in a way they understand. 
Fold in: Content Evaluation, Content Audit, Tone & Voice Definition, Content Governance, Copywriting & Editing, Information Architecture, Taxonomy & Nomenclature, Site Structure
Experience Design: Assembling the Cake
Collaborate to find ways to bring insights to life and build connections between business goals and user needs. Through concepting and ideation sessions, try looking for ways to create emotional customer experiences by identifying key moments for the user. Bring these moments to life with curiosity, craft, design thinking, testing, and a pinch of experimentation. This process doesn't stop with design, but continues to evolve throughout the project including collaboration and support for development.
Pour into pan and preheat oven to 350 degrees: Journey Mapping, Empathy Mapping, Business & User Requirements, Wireframes, Visual Design Comps, Site Maps, User Flows, Prototyping, Service Design Planning, Experience Roadmaps, Mood Boards, Design Pattern Libraries, and Production Assets
Development: Bake the Cake 
Build functional experiences and products that grow by bringing in product strategy, business requirements, and technical expertise, using a fast, Agile, and iterative approach. Work with a technology team to assess the current state and solutions, and create custom-built, design-focused executions based on business goals and needs.
Bake for 45 minutes at 350 degrees: Business Requirements, Sprint Planning, Tech Architecture Documentation, Development Sprints, Quality Assurance, Code Reviews, Sprint Demos, Backlog Grooming, and User Acceptance Testing 
Optimization: Improve on the Recipe
Create useful, easy, and enjoyable experiences by anticipating users' needs and expectations, and smartly balancing those with the needs of the business. It's important to design experiences that are low friction and useful by focusing on optimized flows for key tasks, using terms users are familiar with, and establishing quantitative measurements, such as time to completion and pathing through channels. In this way, we keep adjusting the experience to suit an audience's needs and tastes. After launch, we track performance and gather qualitative and quantitative data on how the experience is being used and we iterate and make improvements based on this user research.
Let cool: Design Sprints, Preference Testing, Hypothesis Testing, Focus Groups, Usability Testing, Concept Testing, Multivariate Testing, A/B Testing, MVP, and Piloting
Marketing Communications: Have a Bake Sale
Communicate emotional, powerful cross-platform brand experiences that reach people and inspire them to take action. Consider the customer journey at all touchpoints of the experience — online and offline, from search results to push notifications to physical displays.
Frost and serve: Concepting & Concept Testing, Channel Audits, Ideal State Optimization, Coordinated Marketing Strategy, Marketing Operations, Campaign Testing & Learning, Ongoing Analysis
Fully Baked Experience Design
And that's how you bake a complex, integrated, insight-driven, meaningful experience design cake! Our layered approach brings a diverse team together to provide solutions based on what people think, feel, and do. Our recipe finds the intersection between the needs and motivations of people in relation to business and brand strategy — and it's delicious.