Personalized Assets Navigation With Adobe Experience Manager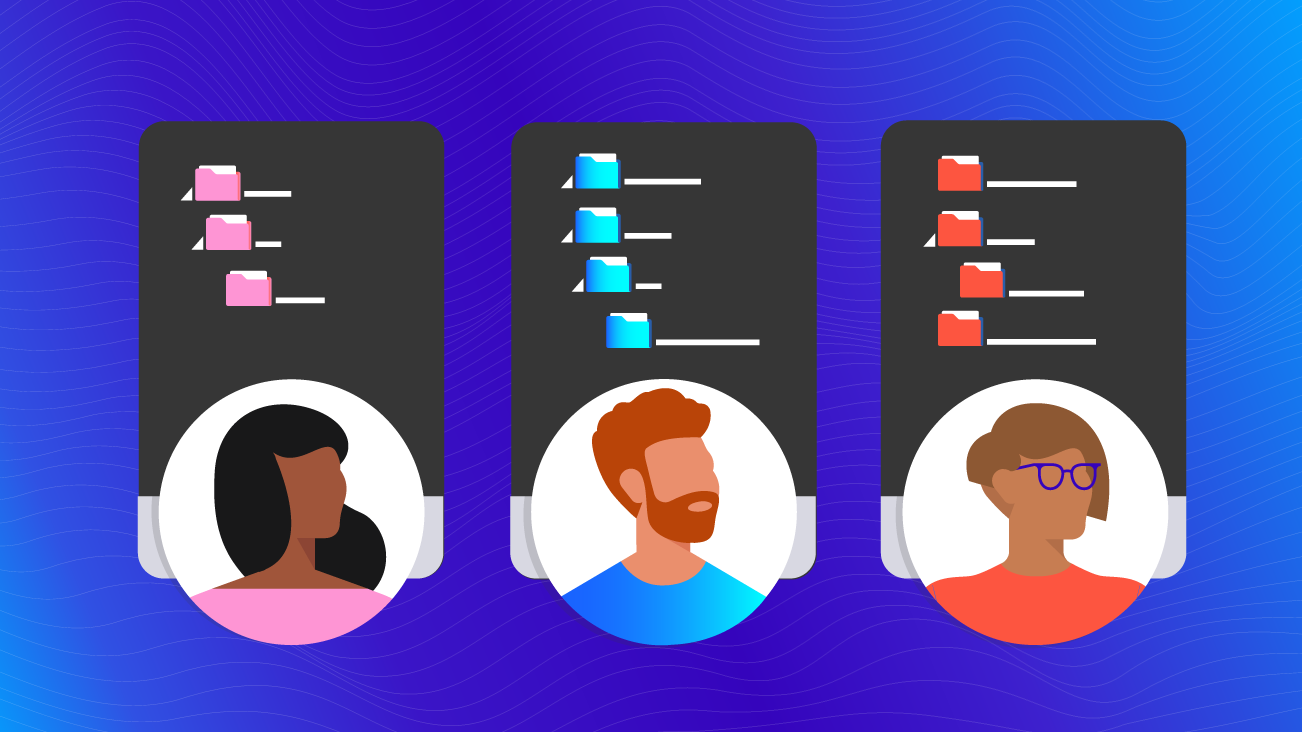 One of the most challenging aspects of starting out with Digital Asset Management (DAM) is defining the information architecture (IA). We've talked before about how a proper IA strategy can lead to success, improving asset velocity and overall speed to market.
Once a proper IA strategy has been established for your DAM, choosing a folder structure that caters to each specific business use case is key. Establishing what the structure should be is an intense and collaborative process, in part because the needs of people who use the DAM will vary quite a bit.
But how can this be accomplished with any number of stakeholders who all have unique recommended structures?
Typical DAM Stakeholders
Typical voices you might hear in a DAM planning meeting include:
Marketing Lead: "My workday is driven by the time of year and the associated campaign. I need to be able to quickly access assets related to a campaign, for the current year and years past."
Digital Asset Creator: "Due to the setup required, I create similar assets in dedicated sessions. One day I'm set up for a photo shoot, another I'm at my desk cranking out a new set of company icons. It's quickest for me to find existing assets by type and date created."
Field Salesperson: "I don't really care what's going on in the corporate office, I'm in the field making sales. I need quick access to all the available collateral for each product I'm selling."
IT Architect: "My ideal world is one of perfect order and governance. Assets should be organized in a way that I can easily grant or deny access to ensure the system is logical and secure."
Naturally, the preferred DAM structure of these individuals is just as unique as their needs:
Marketing Lead: Assets/<campaign>/<year>/<subject>

Assets / Summer Sweat / 2020 / Landscape
Assets / Fall Prep / 2019 / Product


Digital Assets Creator: Assets/<year>/<month>/<day>/<type>

Assets / 2019 / 11 / 18 / Photos
Assets / 2020 / 02 / 12 / Icons


Field Salesperson: Assets/<product>/<resource>

Assets / Sky Polaris / Sales Sheets
Assets / Slicky Goggs / Images


IT Architect: Assets/<brand>/<audience>/<category>

Assets / Brand 1 / Public / Products
Assets / Brand 2 / Internal / Legal
Enter DAM Views for AEM Assets
Our work in DAM IA Strategy develops one solution that covers off the major use cases, and when driving towards one solution there is always a degree of compromise. But what if we could build towards a multitude of structures that work best for multiple audiences?
DAM Views for AEM Assets solves this fundamental problem. Just because assets are stored in a single logical structure does not mean they have to be viewed only in that way. DAM Views for AEM Assets enables personalized navigation of assets catered to users and job functions.
Through simple configuration understandable by any business user and driven by an organization-wide IA, views can be created for the Marketing Lead, Digital Assets Creator, and Field Salesperson according to their exact needs.
New views can be added to an existing DAM at any time and there's no asset duplication or added complexity to the underlying DAM structure. DAM Views for AEM Assets fully support asset access permissions, keeping IT happy as well.
That means a folder structure that caters to each specific business use case can be established while keeping any number of stakeholder's unique recommended structures satisfied.
Watch our short video on DAM Views to see how we can solve this fundamental IA challenge for your business.