Developing Strategic Wholesale Experiences with Shopify Plus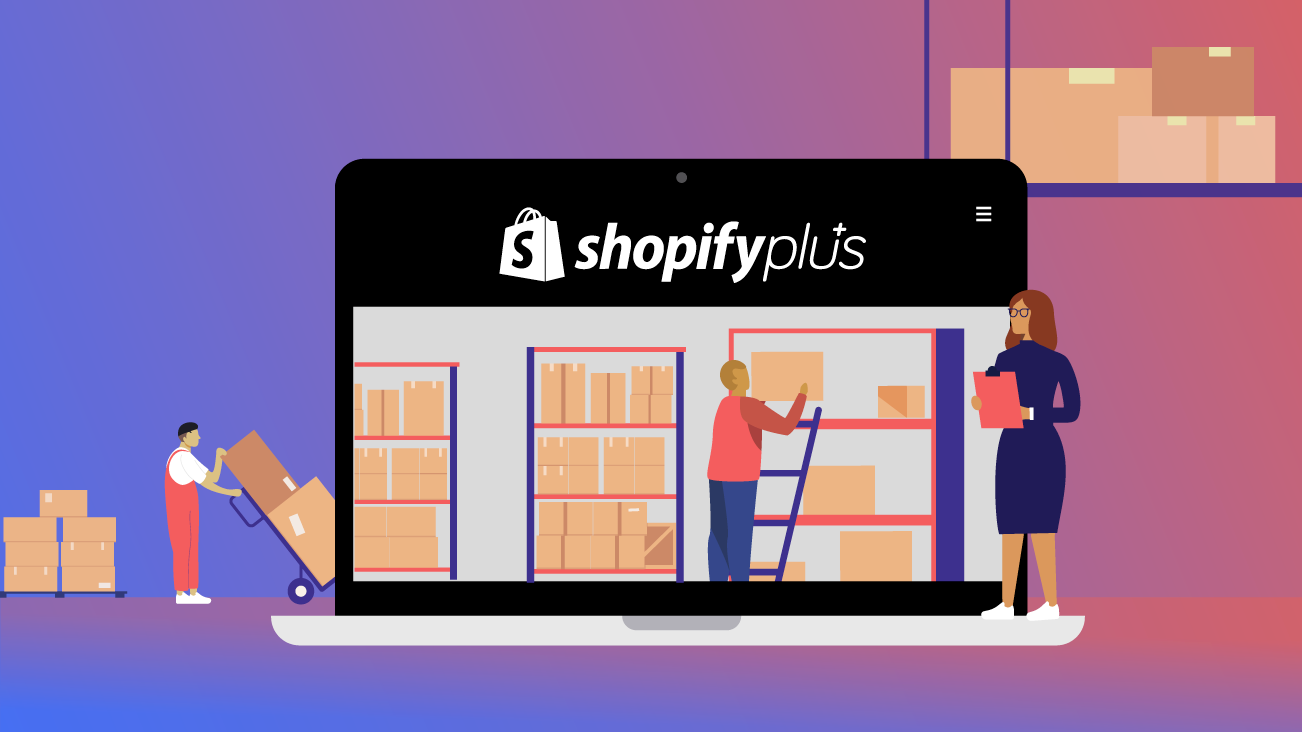 In the past year, many businesses have had to make major changes to navigate the rapidly shifting climate. Wholesalers in particular have been pivoting to move commerce operations online to offer greater availability of their products for their current customers and to expand their business in the global marketplace.
There are several areas businesses need to keep in mind when considering moving wholesale business online using Shopify Plus. We'll begin with what high-level considerations and business rules an organization should evaluate to determine business readiness. Following that, we will review two of the primary wholesale experience approaches businesses can take.
Evaluating Business Readiness for Digital Wholesale Experiences
When bringing on a new client, or beginning a new project, we take them through a discovery process to better understand their business needs. For wholesalers, there are three categories that we always need to review to ensure we are setting up efficient and effective processes: Product Pricing, Inventory Management, and Customer Registration.
Product Pricing
Every wholesaler has a different pricing strategy that best suits their business requirements. Depending on the complexity, translating these to an online store can be straightforward, but sometimes requires further planning to best match how many price rules can be configured in a business's online experience.
There are a few common price rules we encounter: Volume-Based Pricing, Customer Group Discounting, and Sales Discounting.
Volume-Based Pricing
With volume-based pricing, businesses set a fixed price per product based on the volume of units per order. An example of this would be selling boxes of face masks at $2.50 for orders up to 150 boxes and $2.00 orders over 150.
Customer Group Discounting
Customer group discounting is when businesses set a discount, usually from a retail price, for different groups of wholesale customers. An example would be having a VIP wholesale customer group that gets 50 percent off of retail price, while the standard wholesale customer group gets 25 percent off.
There can also be added complexity with customer group discounting, for example:
Discounts may be applied globally across all products per group, or
Discounts can be applied at the per-product level
When discounts are applied at the per-product level, depending on the pricing engine, it may be an option to choose between percentage discount and fixed pricing (similar to volume breaks).
Sales Discounting
Additionally, sometimes a wholesaler will want to offer sales discounts on top of the pricing rules they have established for their customers. This can certainly add a level of complexity that should be carefully considered to ensure margins are not inadvertently reduced too far.
Inventory Management
How a business manages its inventory will always be a crucial part of the scalability of its commerce business, wholesale or otherwise. However, there are a few considerations wholesalers must take into account.
Management Software
Businesses need to consider how they're managing inventory today and how that will integrate with their Shopify store. Some wholesalers with smaller catalogues and simple business rules are able to manage their inventory manually within Shopify admin. However, those with larger catalogues and cloud-based inventory management software, look for data integration options.
If businesses are using inventory software, they need to determine if that software has a Shopify connector or experience integrating with the Shopify platform. In scenarios where the inventory software does not have a connector or experience with Shopify, agencies like Bounteous are able to develop bespoke integration middleware.
Multi-Location Inventory
Some wholesalers have evolved their business to a level where they are storing inventory in multiple locations. This can require specific picking rules in terms of where the products come from, depending on the customer's geographical location or a round-robin order. What businesses need to consider is if these rules need to be determined at the time the order is made within the website or if this will be determined offline.
Customer Registration
Each wholesaler has a different approach depending on the privacy of their products and prices. There are a few things to consider when it comes to the registration of customers and product visibility.
First, will customer registration be open to the public or be handled entirely offline? If it's available online, will it require an approval process before customers can get access to the site?
The next question to ask is if the product catalog will be visible to the public at all. Some wholesalers require a login to view any products, where others may display the catalog in whole or part, but limit the ability to make an order or see pricing.
Shopify Wholesale Channel or Not?
After an organization has evaluated business readiness, they are able to determine what the right direction is for launching a digital wholesale experience. To simplify things, there are two primary directions that a business can take with Shopify Plus, use the Shopify Wholesale channel or build something more bespoke.
Shopify Wholesale Channel
The Wholesale channel is an application built by Shopify with full integration into businesses existing Shopify Plus store. When activated, it runs alongside an online store as a separate instance, but uses existing core data such as products. Its main purpose is being quick to configure, making it a great option for speed to market.
The built-in Wholesale channel is a solid option for small-to-medium wholesalers with traditional requirements, or as a minimum viable product for larger enterprises with an existing retail Shopify store.
Key Benefits:
Simpler setup when using existing products and prices
Price list support for percentage discounts or volume breaks
Supports draft orders and Shopify checkout integration
Some Drawbacks:
Limited system not allowing any deep customization of branding or user experience
Defaults to draft orders, requiring a per customer setting to use checkout
Wholesale product content is not open to the public for businesses seeking this experience
Bespoke Wholesale Experience
The bespoke wholesale experience is all about building a system that meets businesses' unique requirements. It usually requires a combination of customizations to a Shopify theme, the utilization of Shopify apps and potentially developing custom middleware.
Each configuration is different depending on the needs of the business, but all of it must work within the boundaries of the Shopify ecosystem. A great example of this type of wholesale experience was delivered for yoga mat and apparel company, Manduka. Bounteous customized a Shopify theme and integrated Bold Pricing app to facilitate the complex wholesale pricing requirements.
Key Benefits:
Full control over branding and customer experience
Can build a hybrid experience in one store, enabling commerce managers to operate retail and wholesale within one admin view
More flexibility available with price list options
Some Drawbacks:
Requires more time planning and development
May require complex integrations with third-party applications
Next Steps
To best figure out which direction is most suitable, it's critical to do a deep discovery of an organization's wholesale business logic to truly understand business readiness.
Determining which business processes are critical to be replicated in an online experience, and which can be streamlined to meet technical requirements to make an efficient system. Agencies can help businesses review wholesale business logic and ensure the best solutions are developed for each business's unique requirements.