Crain's Again Names Bounteous to Rapidly‑Growing Companies in Chicago for 2021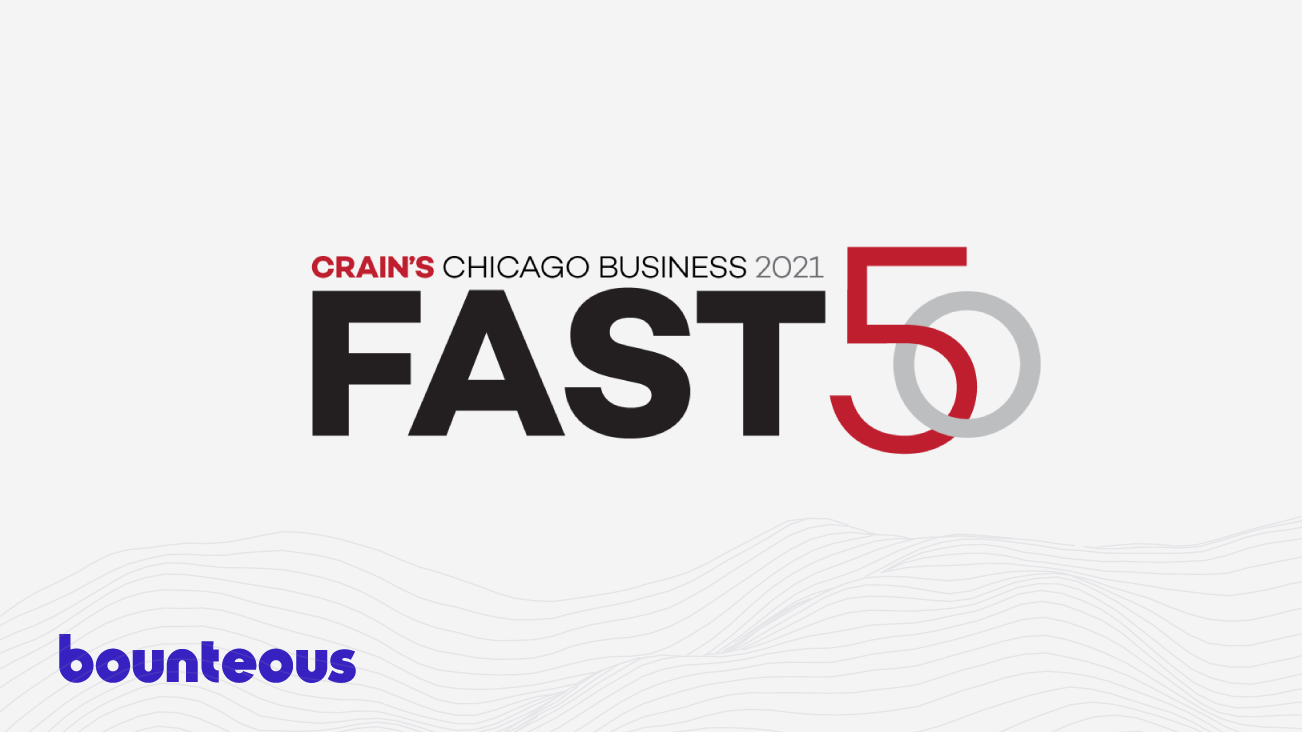 CHICAGO, June 14, 2021 – For the fourth year, Bounteous has made the 2021 list of Crain's Chicago Business Fast 50, an annual ranking of the area's most rapidly-growing companies.
Bounteous boasts a five-year growth of 419 percent on the 2021 Fast 50 list, recognizing the continuously-growing companies with a strong presence in Chicago whose upward sales trajectory stretches five years and longer. Bounteous is headquartered in Chicago and employs more than a quarter of its workforce there, with a network of remote and physical offices across North America and Europe.
Crain's Chicago researchers vet hundreds of applicants before choosing the 50 honorees. They evaluate companies that have been in business for at least six years with $15 million or more in revenue as measured by their growth percentage from 2015 to 2020. Chicago's famously diversified economy was reflected in the list, though most of the winners had a technology edge, from digital services to commerce to cryptocurrency.
Bounteous is hiring in all departments for talent located anywhere. Visit bounteous.com/careers to learn more.
About Bounteous
Founded in 2003 in Chicago, Bounteous co‑innovates with the world's most ambitious brands to create transformative digital experiences. With expertise in Strategy, Experience Design, Solutions Engineering, Analytics, and Marketing, Bounteous partners with clients to envision, design, and build their digital futures. For more information, please visit www.bounteous.com. For more information about co-innovation, download the Co-Innovation Manifesto at co-innovation.com.
For the most up-to-date news, follow Bounteous on Twitter, LinkedIn, Facebook, and Instagram.