VIDEO: A Conversation with Dutch Bros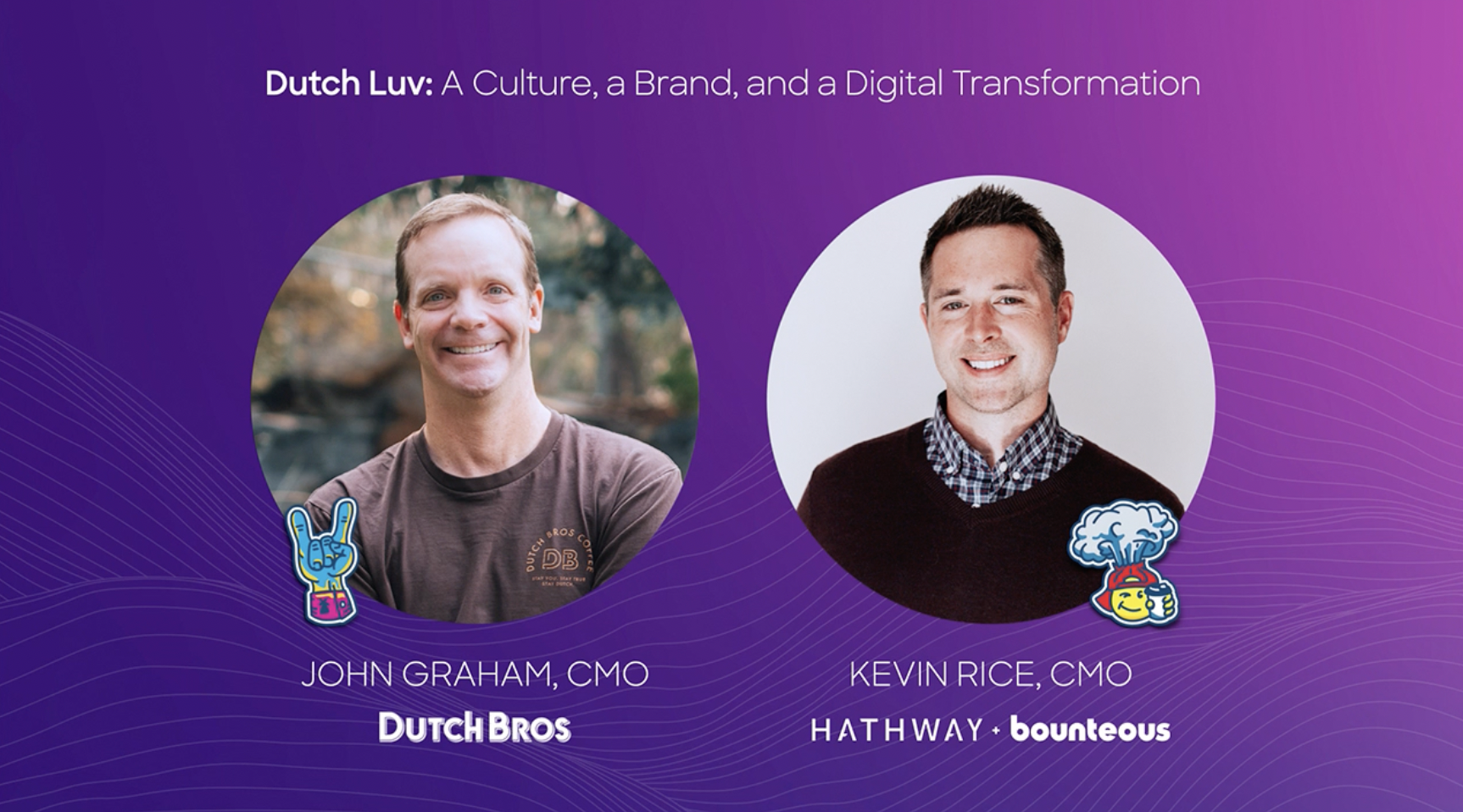 Dutch Bros CMO John Graham joined Bounteous EVP Kevin Rice on stage at the 2021 Restaurant Leadership Conference for a special forum, "Dutch Luv: A Culture, a Brand, and a Digital Transformation." John shared how the Bros' "interaction over transaction" mantra and recent digital transformation has allowed them to spread the Dutch Luv further than ever before.
John explains to Kevin that the Dutch Bros culture comes from founders' Travis and Dane's love for loud music, making connections with people, and, of course, coffee. When asked how to grow an emerging brand, John suggests envisioning the brand the way you want it to be and building out the business from there with authenticity. For Dutch Bros, their vision was centered around putting their employees and "broistas" first, and that's just what they did, one order at a time.
"It's not about a book or booklet, it's about the experiences people have that they then go out and share with everybody," said John. "Those are the experiences that actually create the culture."
Partnering with Bounteous, Dutch Bros moved their popular physical punch cards to an app-based loyalty program where customers earn points and stickers each visit. Within the first year, the app received 3 million downloads, resulting in a massive amount of first-party data. Dutch Bros has leveraged that data to create personalized customer interactions.
Watch the full conversation between John Graham and Kevin Rice here: