Peet's Coffee Revamps Loyalty Program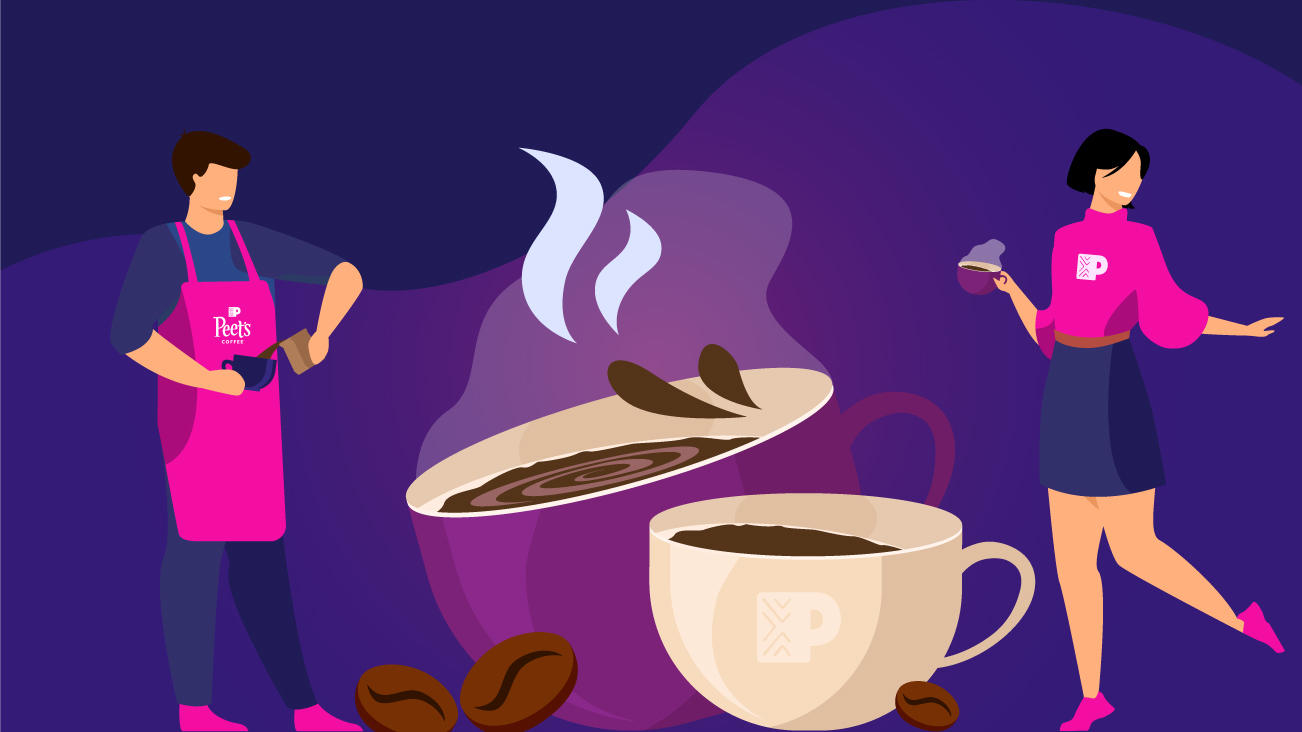 Last month, Peet's Coffee launched its new-and-improved Peetnik Rewards loyalty program. Inspired by user feedback, customers can now earn rewards faster and redeem from a wide selection of rewards not previously offered.
"Rather than a one-size-fits-all approach, we are giving our customers choice and control over when and how they earn and redeem rewards," said Lisa Regelman, Director, Loyalty and Growth Marketing for Peet's Coffee. "Our new loyalty program offers members the same handcrafted experience they expect and love from Peet's with an even wider variety of rewards."
New members who download the app now receive an instant welcome bonus of 125 points after their first purchase. That's enough points to redeem for rewards ranging from a free beverage to a warm breakfast sandwich, or $3 off any purchase. Points can be accumulated in store at the time of purchase by scanning the member's QR code, as well as via order-ahead purchases for pickup or delivery.
The new program offers a wide selection of more than 20 unique rewards. Rewards span the entire Peet's coffee bar menu, including alternative milks, espresso shots, baked goods, lattes, warm breakfast sandwiches, K-Cup™ pods, espresso capsules, and beans. Members can also redeem points for discounts of up to $5 to use on any purchase.
A Collaborative Project
Bounteous has been a digital partner with Peet's Coffee since building and launching the most recent app in 2018. This successful partnership has collaborated again on the evolution into a new Peetnik Rewards experience.
"We streamlined the customer experience, improving the ordering, reward redemption, and checkout flows," said Rob Tedesco, Bounteous VP of Product. "Every improvement focused on making the flow easier for the user. And to boost engagement with rewards, we created a visually captivating way for members to see their points total at a glance."
Among the many UI updates made by Bounteous were a unique interactive "dial" coffee cup animation to track a member's points. For this release, the Bounteous team also provided mobile app development and teamed up with Paytronix on the integration with Peet's API.
After just a few weeks in the app store, Peet's is seeing results.
"The program doesn't succeed if people aren't redeeming rewards and experiencing the benefits of the program. We're seeing an increase in the number of rewards redeemed by all customers, which is exactly what we wanted to have happen," said Lisa. "It's great to see customers engaging so quickly."
To commemorate the relaunch of the app, Peet's is marking the occasion with a two-week "Peetnik Rewards Launch Celebration Sweepstakes."