Beyond the Punch Card: How Coffee Shops Can Win Loyal Customers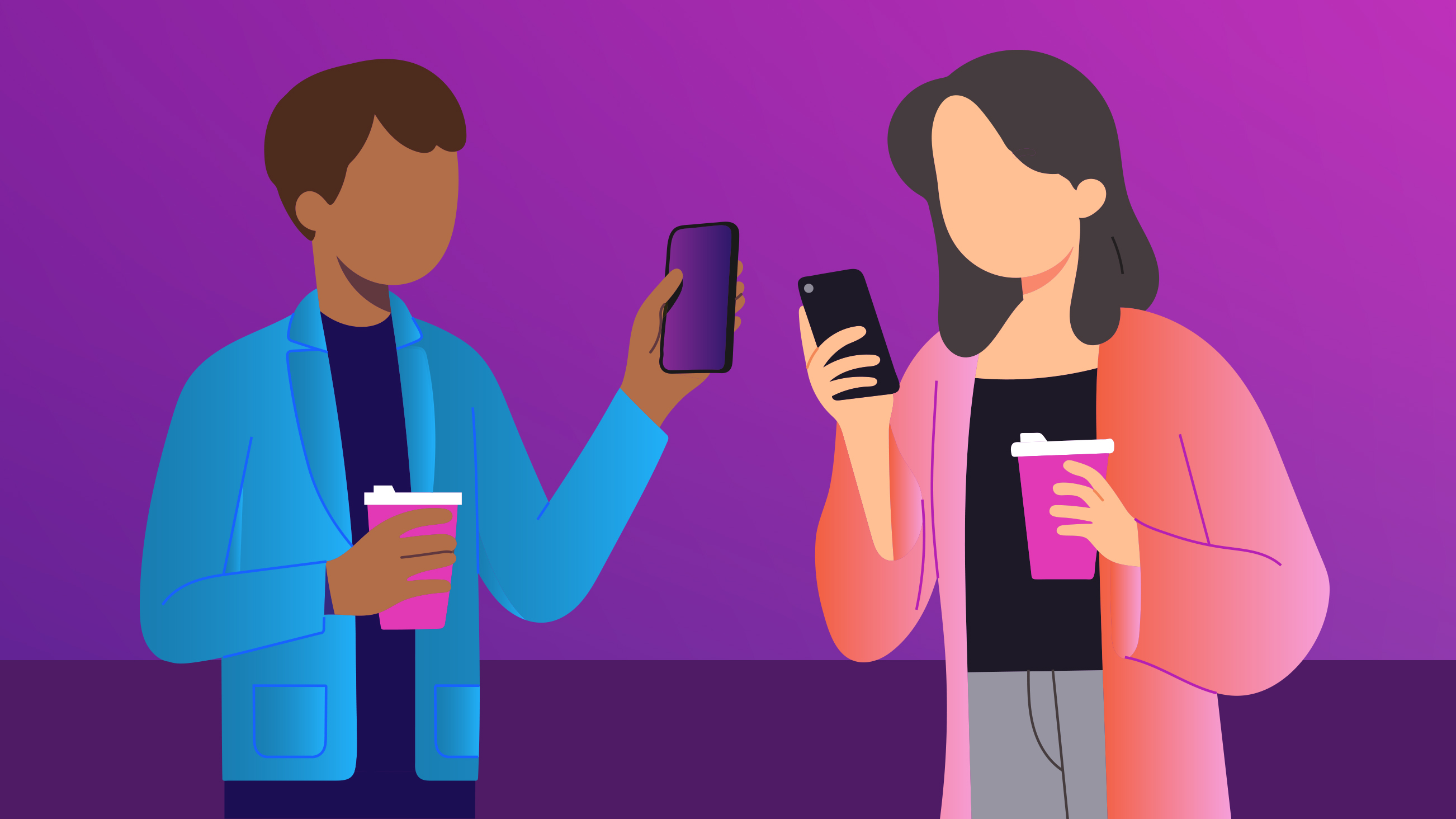 For millions of Americans, coffee is like part of the family—a trusted friend and confidante who dutifully greets us every morning. Coffee is so much a part of our social fabric that it can instantly unite total strangers across cultures, language barriers, and socioeconomic status and is an important part of many consumers' daily routines.
For coffee shops, there's fierce competition to win over these devoted and consistent consumers. Since coffee shops are unique to other restaurants because they are more likely to attract a daily habitual customer, they are also uniquely positioned to create a robust loyalty rewards experience.
Starbucks (who has mastered personalized digital marketing) is leading the charge. In 2021, the brand saw its 90-day active Starbucks Rewards membership grow 30 percent to 24.8 million users. Using innovative strategies such as drive-thru signage to encourage promotions and gift card reloads, Starbucks projected nearly $3 billion in gift card sales during the 2021 holiday season—up 50 percent from 2019. Astoundingly, these sales alone cover the entirety of the company's 2021 and 2022 capital expenditures. Starbucks CFO Rachel Ruggeri attributes the growth to increases in new store development and technology initiatives that promote self-ordering and off-premises consumption.
Larger chains like Dutch Bros, Peet's Coffee, and Coffee Bean & Tea Leaf have also tapped into the power of loyalty rewards that go beyond the punch card and make deep connections with customers. Here are four ways your coffee shop can lean into loyalty programs and keep people excited about coming back every morning.
Make the Point(s)
In industries like retail and restaurants, the most common approach to earning rewards is a spend-based program—gifting X points to customers who spend Y dollars. Earning points for spending is often referred to as an "above the line" or "explicit" approach to loyalty programs, and it's a great strategy for incentivizing enrollments.
The Coffee Bean & Tea Leaf utilizes a spend-based approach, giving new rewards members a free coffee or tea plus 20 bonus points if they make a purchase within one week of program enrollment. From there, all members earn points for every dollar spent and start working their way up the three program levels: Purple, Platinum and VIP.
Since streamlining their ordering flow and loyalty program, CBTL has seen a significant increase in both digital sales and number of orders. By enhancing customization throughout the ordering process, CBTL is being rewarded with valuable first party data to deepen connections while members are not only rewarded with their coffee but with engaging mobile incentives to keep them coming back for more.
Consumers Love Choice
When it comes to coffee rewards, customers have different motivations. Some may value food rewards, while others are more interested in trying a new beverage. Increasing variety and choice in your rewards program provides value and has the added benefit of reduced reliance on overall discounting.
Inspired by user feedback, customers using the Peet's Coffee Peetnik Rewards loyalty program can now earn rewards faster and redeem from a wide selection of new rewards. New members who download the app now receive an instant welcome bonus of 125 points after their first purchase. That's enough points to redeem for rewards ranging from a free beverage to a warm breakfast sandwich, or $3 off any purchase. Points can be accumulated in store at the time of purchase by scanning the member's QR code, as well as via order-ahead purchases for pickup or delivery.
"Rather than a one-size-fits-all approach, we are giving our customers choice and control over when and how they earn and redeem rewards," said Lisa Regelman, Director, Loyalty and Growth Marketing for Peet's Coffee. "Our new loyalty program offers members the same handcrafted experience they expect and love from Peet's with an even wider variety of rewards."
The new program offers a wide selection of more than 20 unique rewards that include alternative milks, espresso shots, baked goods, lattes, warm breakfast sandwiches, K-Cup™ pods, espresso capsules, and beans. Additionally, points can be redeemed for discounts of up to $5 to use on any purchase, giving members the ultimate choice for their reward.
Emotional Loyalty: Connecting Beyond Rewards
Brands earn customers' emotional loyalty by making individuals feel seen, valued, and understood. This form of loyalty creates a bond between the brand and the customer that results in customer advocacy, or "brand love." It lives beyond a transaction and is cultivated through authentic, thoughtful moments. When a brand is able to accomplish these moments, they really 'wow' the customer — and it's that sentiment that is amplified in stories that are shared with their friends, family, and in some cases, the world through platforms like social media.
The Oregon-based drive-thru coffee chain Dutch Bros brings emotional loyalty to life by focusing on "interactions over transactions." As the 500+ location coffee shop digitized its rewards program and consumer relationship, it found the key to success was keeping its friendly "broista" culture as a focus.
In partnership with Bounteous, Dutch Bros amplified the instant human connection by having the customer's name front and center on the app. The app also allows customers to show off their personality by featuring their favorite digital "stickers." Broistas can then give customers additional digital stickers and celebrate customer milestones, creating moments that customers share with others, enhancing the human connection, and building brand love.
"It's not about a book or booklet, it's about the experiences people have that they then go out and share with the world," said Dutch Bros CMO John Graham. "Those are the experiences that actually create the culture."
Powering Better Coffee Loyalty Through Data
To inform these strategies with actionable data, brands are delivering more customer satisfaction and sentiment surveys than ever before through scores like the Customer Loyalty Index. Algorithms are being utilized to turn responses into quantifiable data that helps brands see the total value they're delivering to customers, both in store and online. More progressive brands are adding more emotional components to their program by acknowledging members—not just for purchases, but also for their engagement with the brand.