Three Insights from Money 20/20 That Will Drive Innovation in 2023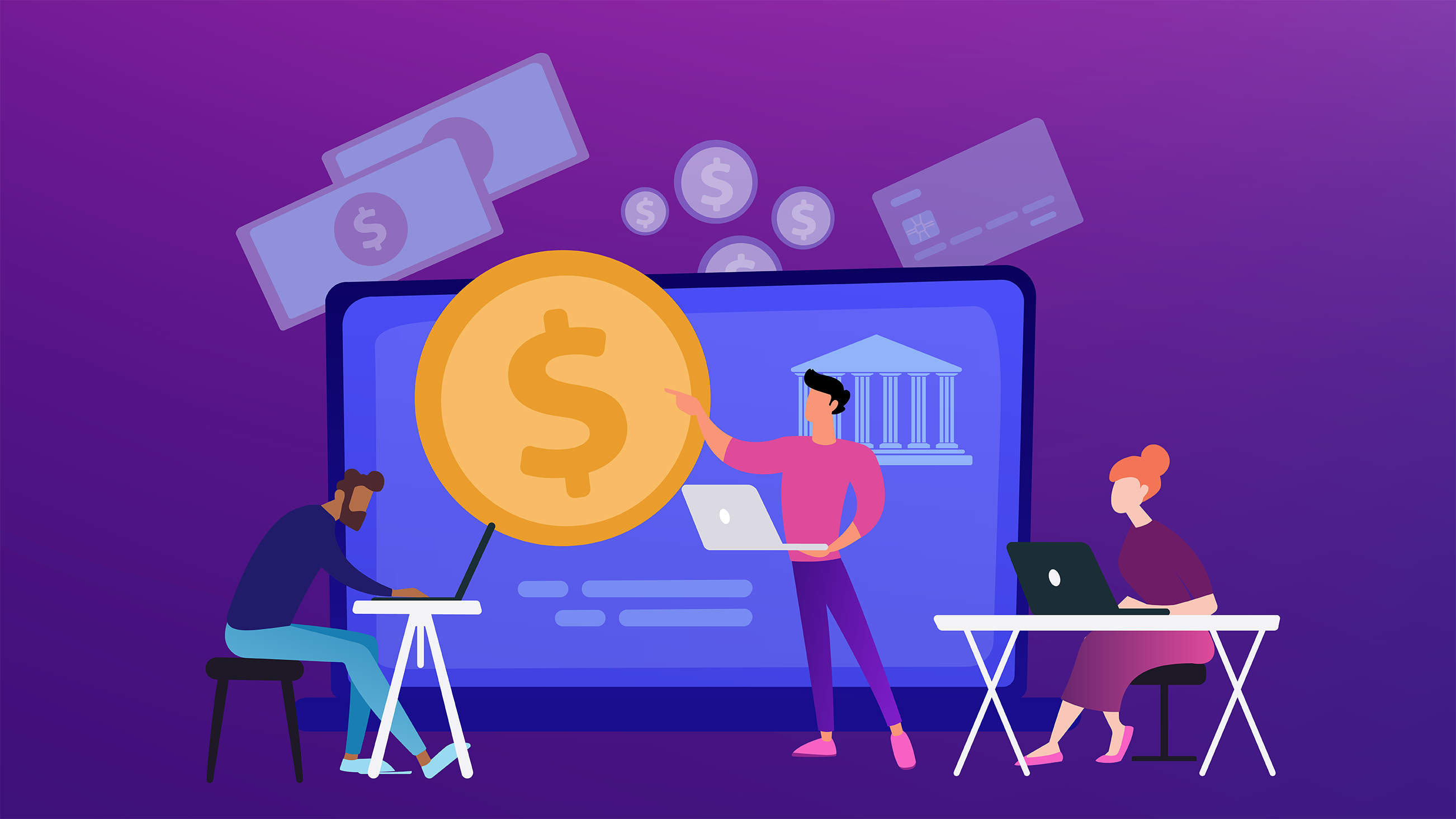 What pivotal changes and challenges will the financial industry face and how can financial leaders prepare for the path ahead? As EVP, Managing Director of Finance+ at Bounteous, this is the primary question I'm asked by leading executives. Money 20/20 has been a good indicator of future trends as the sheer number of Fintechs attending provides a sense of the amount of funding fueling the sector.
To no surprise, the COVID-19 pandemic resulted in new customer expectations and emerging digital trends within the financial industry. Traditional players must rapidly adapt in order to stay competitive.
Fast forward to 2022 where legacy institutions are still struggling to maintain consumer trust and meet changing consumer demands. As a result, three pivotal trends have become clear going into 2023: A shift towards open banking, evolving payment platforms, and Banking as a Service (BaaS).
Open Banking
Money 20/20 speaker and Director of Consumer Financial Protection Bureau (CFPB), Rohit Chopra, announced that new rules and regulations around financial data rights are coming – making it clear that there will be some level of expected change for financial institutions.
Though not specifically mentioned, the proposed rules from CFPB would accelerate the shift towards open banking in the United States. What exactly is open banking?
Open banking is a technology-enabled approach to financial services that utilizes aggregated and authenticated data, connected via APIs, to give consumers more ways to consume their financial data while also making transactions more secure. This new standard would require banks to share data with authorized third parties.
Open banking allows customers to switch away from financial institutions more easily if they have a bad experience, leading to higher market competition. Authorized 3rd parties will have increased access to customer data via APIs that must be used.
With increased transparency and convenience, open banking strives toward customer empowerment. This effort will reduce security and privacy concerns and eliminate the need for screen scraping and 3-digit credit score reliance.
Remarks from Chopra clarified that the CFPB will publish a report in Q1 2023 that will inform a proposed rule that is planned to be issued later in 2023; with plans to finalize and move to implementation in 2024.
This will be a major topic in 2023 as it is set to change the way financial institutions operate.
For financial leaders - This effort ignites the forces of competition, and further solidifies the need to continually drive innovation. As the playing field levels amongst incumbents and challengers, the battleground in the experience and solution space will intensify. This includes the need for being where customers are in terms of platforms, removing friction from customer journeys, thoughtfully bringing data from other providers into your owned experiences, and leveraging democratized data to improve underwriting criteria and build innovative products. The ability for customers to effortlessly take their account histories with them to a new provider without disruption could revolutionize how businesses compete within financial services.
Payments
Another huge theme at play is Payments. According to PwC, the global volume of cashless payments is expected to increase by more than 80% between 2020 and 2025, to nearly 1.9 trillion by 2025 from nearly 1 trillion transactions in 2020. With the decline of in-person payment methods, there's no surprise that digital payments would be rapidly increasing in a fiercely competitive market.
Financial services and non-Financial Services companies are expanding their offerings by adopting as-a-service models. These models allow standard firms to have a large number of capabilities and in turn, reach more customers.
Topics that are trending under the as-a-service models include Payments as a Service (PaaS) and Card as a Service (CaaS). PaaS and CaaS provide the platforms that enable companies to offer sophisticated payment products and card solutions via the cloud, without having to spend a ton of time and money on internal development. One example of a company leading innovative change in the CaaS space is Zeta. With over 15 million cards issued, Zeta provides next-gen credit cards to banks and fintechs globally. Another key example here is TransferMate, a global payments disruptor enabling fast and easy cross-border payments from business to business.
There's no doubt that payment tech companies are rapidly shifting and evolving, but they are also making their mark on other major industry verticals.
For example, PrimaHealth Credit CEO & Founder spoke at Money 20/20 about the need for buy-now-pay-later (BNPL) access to healthcare. PrimaHealth Credit is on a mission to "bring more care to more people through honest, gotcha-free financing" by leveraging their advanced credit analytics, democratizing access to healthcare, and helping more patients get the care they need by offering affordable monthly payment options.
Payment companies are disrupting and tapping into new markets quickly as they start to offer comprehensive suites of products and services that are in line with consumer needs.
BaaS
Another topic of conversation at Money 20/20 was BaaS, or Banking as a Service. According to Deloitte, BaaS is "reconfiguring the banking value chain, opening the door to disintermediation and enabling new sources of growth". BaaS providers act as a middleman of sorts, providing non-banks with the platforms and banking licenses they need to offer financial products to customers (AKA white-label banking).
Card issuing platform Marqeta reinforced this theme at Money 20/20 by reporting their portfolio expansion into BaaS in order to provide cards, enable money movement, create accounts and insights. As a powerful industry disruptor, Marqeta has its finger on the pulse of the new age of banking and the rising generation of consumers. They understand that consumer expectations are changing and most, if not all, conduct their business through digital channels accessed on their cell phones. There is little to no need for them to visit an actual bank.
Other key organizations driving cloud-based solutions who were present at this year's conference include Mambu and Optherium. Mambu's solution is a Software-as-a-Service core banking engine while Optherium is focused on developing a "global ecosystem of Decentralized Financial Solutions" via their Multi-Wallet & Exchange Platform. Both companies empower fintechs by providing core banking services.
This shift is forcing traditional players to change the way they do business. They can no longer rely on traditional business models - organizations must adapt to the new digital world in order to stay competitive.
Preparing for Change
We see pivotal trends in our industry being discussed and validated at Money 20/20. It's clear financial organizations are making significant investments in new technologies, processes and platforms, but without fully understanding how they can benefit from trends, companies may not quickly realize the benefits. 2023 will be an exciting year for companies driving digital transformation within the financial sector, including Bounteous.
At Bounteous we partner with payment, banking, insurance, and wealth management organizations to generate sophisticated insights to enable smarter decision-making, and drive rapid evolution to keep up with pivotal changes.