Managing Digital Products in a Digital Transformation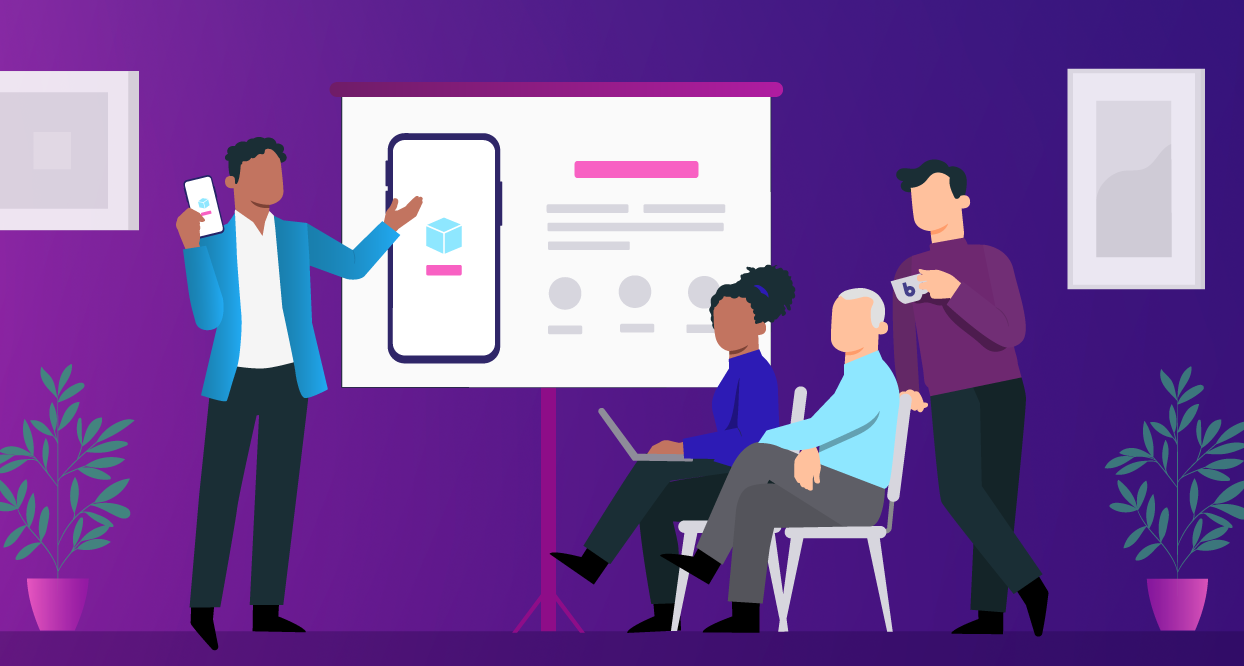 In a digital age, it can be hard to remember that most of the products in human history have not been digital ones.
Industrialized economies have been cranking out physical products for centuries. From textiles, to Twinkies, to toys, our jobs and economies have produced goods that, once created and sold, didn't—or couldn't—change much over time. This is one of the fallbacks of "physical" products, and one of the stark contrasts that make digital products so remarkable.
The popularization of mobile devices and computers—and their ever-evolving place in modern life—has spurred a need for a constant stream of digital products. These products are built in the form of software applications, firmware devices, and websites, to name a few. With every passing year it seems like technology is revolutionized, and the needs and preferences of users shift just as quickly. Unlike their physical counterparts, however, digital products grow in an agile way that makes them easily adaptable and "updatable," which allows them to rapidly support emerging user needs. But who is responsible for determining what users need? Who is responsible for understanding how digital products should function to address those evolving needs? Enter: Product Managers.
The Role of Product Managers
Product managers act as a bridge between business' stakeholders (executives, marketers, users, legal) and technical contributors (engineers and developers). They serve as brokers between these groups to determine what gets built, why it gets built, and the best way to support developers in building it. They are experts at translating technical insights to one camp, and business requirements to the other, in a way that each understands and can see the value in.
Think of Product Managers as digital evolution sherpas, guiding and defining how the capabilities of a product or service should grow over time. As more digital products enter the market, product managers play an increasingly vital role.
Meanwhile, industry itself is adapting to the role software is playing in the everyday life of businesses and consumers. Many businesses in sectors including retail, restaurants, consumer goods, financial services, healthcare, hospitality and more, crafted their market strategies and honed their value propositions before the benefit of today's always-on, mobile-first consumer technologies. They, too, must adapt, and will
inevitably need digital products—and the expertise of Product Managers.
This presents, on the surface, like a match made in heaven: industry has huge demand for digital products at the same time that digital product management is exploding as a career path. But, there's one small problem: the infrastructure that supports Product Managers in their careers is primarily designed to coach and place product managers in natively digital "product" companies (think: Spotify). In these businesses, the product is the business: it's the dominant revenue channel, the platform consumers use, and the business began with the digital product at its core. This is not true in digital transformation settings. In these settings, product managers are often playing a very different ballgame.
Internal and External Product Managers
The vast majority of product management literature (think: Product School or the like) assumes the reader currently is—or aspires to be—a product manager at a company that has its own product, such as Spotify, Google, Salesforce, Uber, Amazon, Meta, or Microsoft. Using this assumption, the product is the business, and the business naturally aligns with the product manager's objectives. These companies typically build their own "in-house" product management practices, whose sole purpose is to refine and perfect the functionality and usability of their core products.
Not all businesses, however, have digital products as part of their core DNA. Take a quick-service restaurant chain, for example. Their flagship "physical" product might be cheeseburgers—but there is also a Product Management team to build digital products such as a mobile app, website, and in-store kiosk ordering. This makes accessing the "physical" products easier, and therefore supports the core business. The same goes for companies selling any variety of physical goods and services – a clothing retailer, a gas station chain, a pharmacy. Brands with "physical" products who are trying to build digital experiences to increase access to their goods are just one example of an organization undergoing digital transformation.
In some cases, brands undergoing transformation may not have the resources to hire their own product managers. Often, these brands rely on the expertise of external partners such as Bounteous because of the breadth of knowledge and experience that comes from working with the world's best and biggest brands. (After all, a brand may be great at making delicious hamburgers, but not at designing and developing the smoothest mobile ordering experience for those hamburgers.) Over time, as digital products become dominant sales channels (for example, in the third fiscal quarter of 2022, Bounteous client Wingstop did more than 62% of its business online), these brands may begin to hire in their own digital talent, but they often at least start off "renting" the expertise they need.
What Skills Do Product Managers Need?
Product management professionals that help brands through the process of digital transformation often need to hone skills in a few specific areas. How can product managers achieve success when the businesses they support aren't natively digital?
Change Management
A key duty of a product professional working in digital transformation is being an usher of change. Product Managers are vital for not only defining the product vision but capturing how that change will take place. Product professionals in this space should be confident engaging stakeholders, and explaining the value of the product within the agenda of transformation. They should also be comfortable finding and synthesizing data to support why changes and initiatives are valuable. Product professionals must possess a higher-than-normal level of Interpersonal finesse to influence audiences toward changes that may feel uncomfortable at first, but will benefit their business.
Agile Coaching
Product professionals in the digital transformation space may be working with clients who have never built a digital product, or they haven't mastered the process of how to do so. Agile product development practices (like Scrum) are often key to success. Product professionals in the digital transformation space must be vocal conduits for the importance of the agile process, which naturally may frustrate some stakeholders who are more accustomed to traditional, longer-term planning cycles.
Competency Development and Expansion
Professionals in the digital transformation space may also play a big role in the formation and shaping of an organization's internal product team. Building an organization of high-functioning product management professionals is not an easy thing to do, but as brands evolve and their digital products become more central, it often makes sense to dedicate staff in this domain. Professionals that have been through such transitions can help brand-side partners see around corners, spot potential pitfalls, institute best practices gleaned from experience with other industries and technologies, and overall ensure that internal product teams are utilizing their team members to their full potential.
Multi-Industry, Multi-Technology Experience
Another characteristic that often makes Product Managers working in the digital transformation space successful is the contextual knowledge that they carry. At organizations like Bounteous and others, Product Managers have ample opportunity to work within numerous industries, with widely varied technologies, amongst teams organized in different ways, to solve disparate problems. This exposure helps these product professionals better understand a plethora of implementation strategies, general product management best practices, and market contexts. This contextual knowledge is an incredibly valuable boost to a product manager's ability to "make sure the right thing is built in the right way."
Brands in digital transformation contexts typically can ill-afford to follow the same digital product development playbook that works for software companies. To be a successful product management professional in these contexts requires a different blend of skills.