Adobe Summit 2023: The Era of Experience‑Led Growth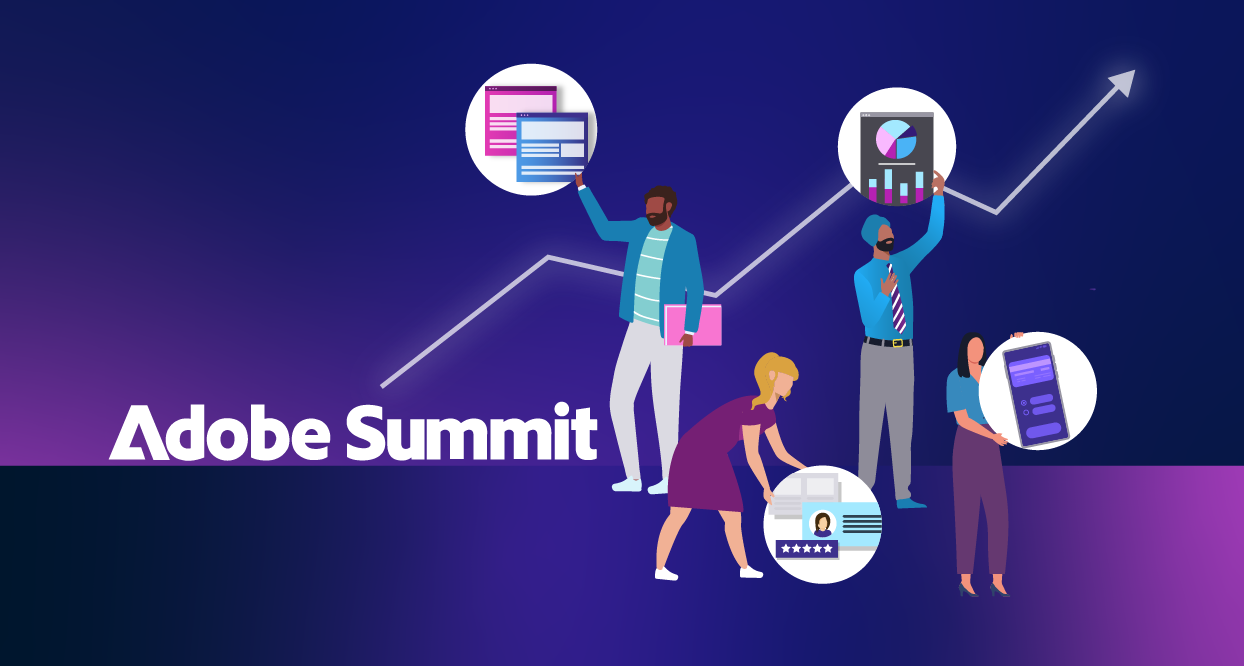 Following the tremendous maturation and unexpected turmoil within the digital landscape in the past few years, every company feels pressured to do more with less: drive revenue growth while reducing expenses. At the same time, customers expect that all companies will have a digital-first approach to their customer experience. Experience-led growth—an iterative and agile process that keeps the customer at the center of every experience and interaction, and a core component of the 2023 Adobe Summit—is one way to address this quandary. 
As an Adobe partner, we embrace the role of changing the world through digital experiences leveraging Adobe Experience Cloud. Adobe Summit 2023 was back in-person in Las Vegas for the first time since 2019, and Bounteous was a proud Platinum Sponsor. One of the main themes of Adobe Summit 2023 was architecting experience-led growth through Adobe Experience Cloud tools.
We've combined insights from internal experts, Adobe announcements, and survey responses to share our perspective on how to architect experience-led growth. We'll review best practices and some of our recommendations related to content, data, customer, and product, to architect experience-led growth. 
Content
Historically, Adobe has been the leader in content creation and delivery with the Adobe Experience Cloud and Creative Cloud. Every digital experience starts with content, and the demand for content is at an all-time high. According to a survey conducted by Adobe and announced by Anil Chakravarthy, President of the Digital Experience Business at Adobe, demand for content has doubled over the past two years, and in the next two years, we can expect demand to grow 5x. 
To address these challenges Adobe announced the industry's first comprehensive Content Supply Chain solution that connects Experience Cloud with Creative Cloud to improve content workflows and the velocity with which on-brand content can be created. This innovative solution addresses all four steps in the content creation process: planning, production, delivery, and analysis. 
Another content-focused announcement at Adobe Summit was Project Firefly, a generative AI tool focused on image generation and text effects. Generative AI solutions are quickly being released from companies across the world as consumers and businesses learn how to incorporate these tools into ways of working, while also navigating legal and ethical considerations. 
Project Firefly was built with safety, privacy, and usage concerns in mind. Project Firefly was trained on Adobe Stock images which are high-quality and licensed for commercial use. Additionally, Project Firefly was built to connect with native Experience Cloud applications, starting with Adobe Experience Manager, to easily push content from production to delivery. This content can then be tested and measured across websites to learn what resonates the most with customers as you build out your content strategy. 
Sign up to join the beta program of Project Firefly here, and generate your own images and text effects from a few words. See below some examples our team created using Project Firefly.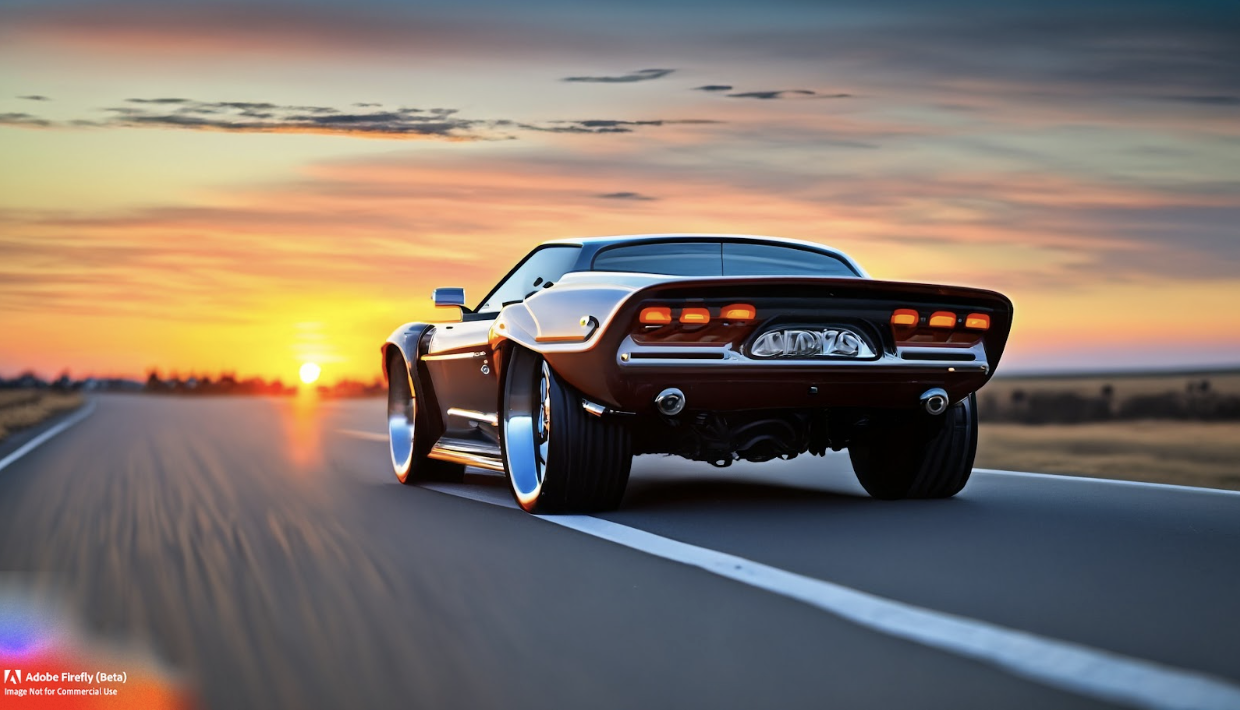 Prompt: "Muscle car on an open road at sunset"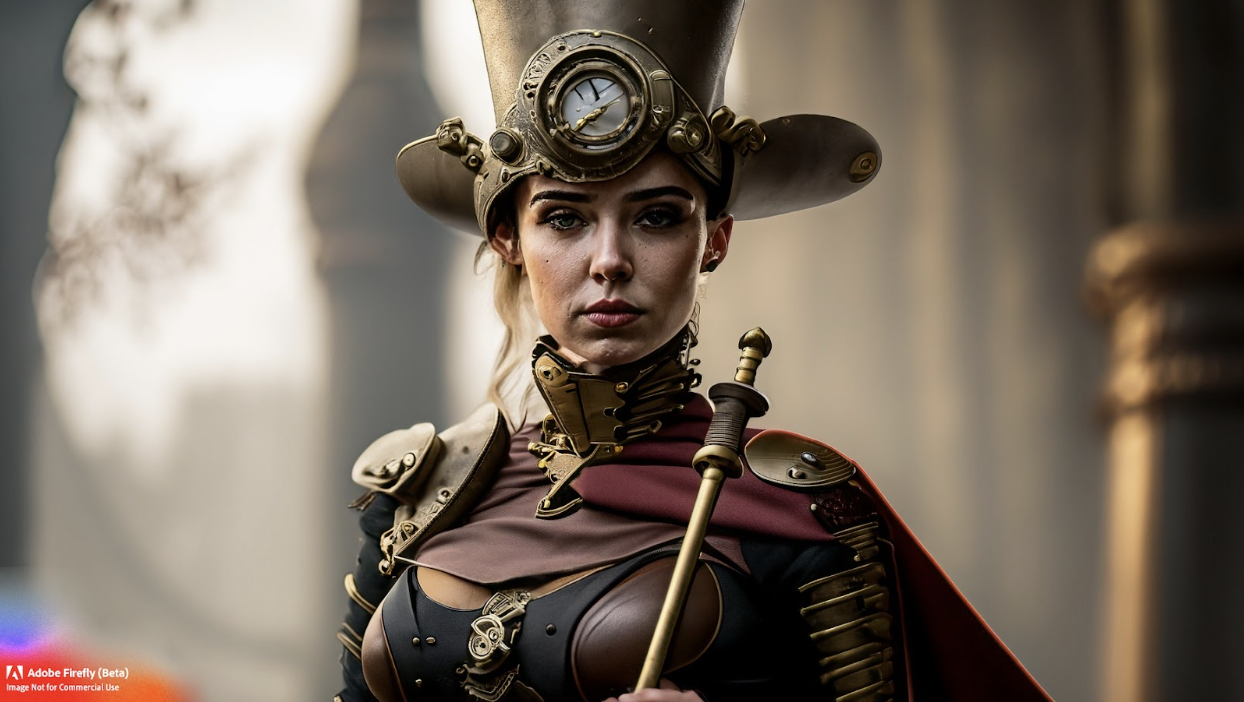 Prompt: "Steampunk warrior with a staff"
Adobe's new Content Supply Chain Solution paired with Generative AI advancements like Adobe Firefly will directly affect one of the biggest concerns in today's economy - how to increase content and personalized experiences at scale while driving down costs. 
Data
A highlight of Adobe Summit 2023 was the industry-leading set of tools built on the Adobe Experience Platform (Adobe Real-Time CDP, Adobe Journey Optimizer, and Customer Journey Analytics). While content is being demanded and generated at a faster speed than ever before, great content loses its value if its results cannot be analyzed. 
While at Adobe Summit, we used this unique opportunity to survey hundreds of attendees to see what Adobe tools customers were most interested in learning more about at Adobe Summit. Of those surveyed, we found that customers were most interested in learning more about Adobe Experience Manager (AEM) and Real-Time CDP. 
We believe the announcement of Adobe's new Content Supply Chain Solution led to an increase in interest in Adobe Experience Manager, as the application itself has been around for years. As long-time AEM implementation experts, we were excited to talk to customers about this newest innovation and what role it will play in the future of content. 
Real-Time CDP was of top interest, and we were able to educate attendees on our service packages for Adobe Applications that allow you to see quicker time to value for Adobe Real-Time CDP, Adobe Journey Optimizer, and Customer Journey Analytics.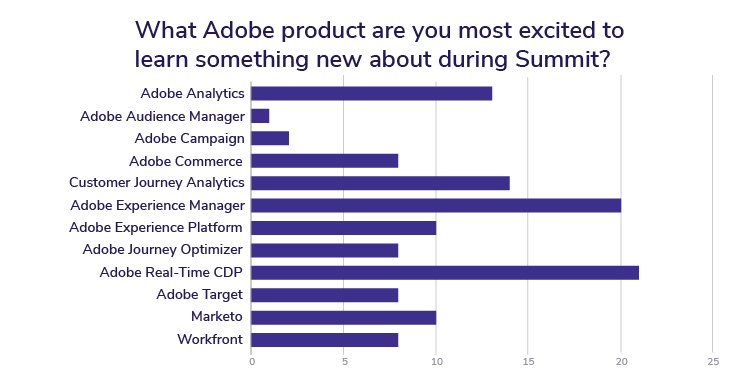 Understanding and leveraging customer data is at the forefront of creating personalized experiences at scale. Adobe announced updates to its Real-Time CDP application using Sensei GenerativeAI services, allowing companies to automatically generate marketing content, implement a dynamic chat module with consumers, and deliver key takeaways from data sources in Customer Journey Analytics. The release of Sensei GenAI services in Real-Time CDP, generative playbooks, and the Adobe Commerce integration will continue to improve this already leading platform. 
Adobe also stressed the importance of these tools being built natively on the Adobe Experience Platform, as companies are shifting away from stitching together multiple platforms. 
Companies like Prudential Financial are consolidating their ad hoc platforms for journey orchestration, analytics, and personalization in favor of the Adobe Experience Platform suite of tools that allows you to orchestrate journeys and understand the analytics in one singular platform. 
Customers
At the center of what we do as marketers, product owners, and customer experience specialists, is the customer. Content and data are a means to serve the customer, and unifying customer data across online and offline channels leads to delivering personalized experiences at scale. 
Consumers will stop buying from companies if they do not offer personalized experiences, but consumers will also stop buying from companies if they violate their trust or privacy expectations. Adobe's Privacy & Security Shield and Healthcare Shield allow brands to deliver personalized experiences while maintaining compliance & security and supporting HIPAA-specific use cases respectively. 
Creating and delivering experiences that adhere to customer preferences, privacy, and interests is no small feat. Still, it is a priority of Adobe to enable enterprise companies to do just that. 
Another element of our customer survey was to see what business objectives customers were ranking as a top priority for 2023 and the top answers were Customer Journey Optimization and Advanced Personalization. As Adobe noted several times at Summit, understanding the customer and delivering experiences in real-time at the moments that matter is key to driving experience-led growth, and we think that businesses will continue to invest more in understanding their customers.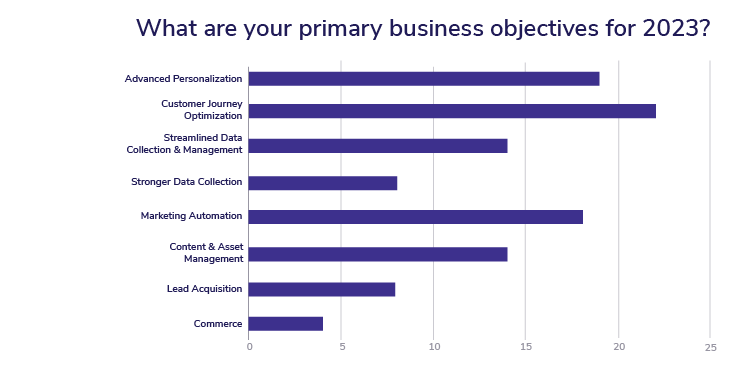 Product
Adobe Product Analytics was the newest Adobe Experience Platform application announced at Adobe Summit. Adobe Product Analytics allows the product team to play a larger role in the customer experience, and can more quickly surface friction points within the product experience. Additionally, changes can be made in real-time and in a continuous manner by those managing products and customer experiences, reducing the delay caused by requesting analysts to review data. 
In a recent report, Forrester found that "enterprises with high levels of alignment across customer-facing functions like marketing, CX, and digital report 2.4x higher revenue growth and 2.0x higher growth in profitability than those with some or no alignment."
Breaking down organizational silos is crucial to delivering personalized experiences at scale, and we believe Adobe Product Analytics is another step in that direction. 
Overall, Adobe Summit being back in person offered attendees the opportunity to learn from industry leaders and Adobe experts, as well as network with peers and explore the latest developments in digital marketing technology. As Bounteous continues to partner with our clients on their path to driving experience-led growth, we will dive into the new applications Adobe has to offer.