Media Accelerate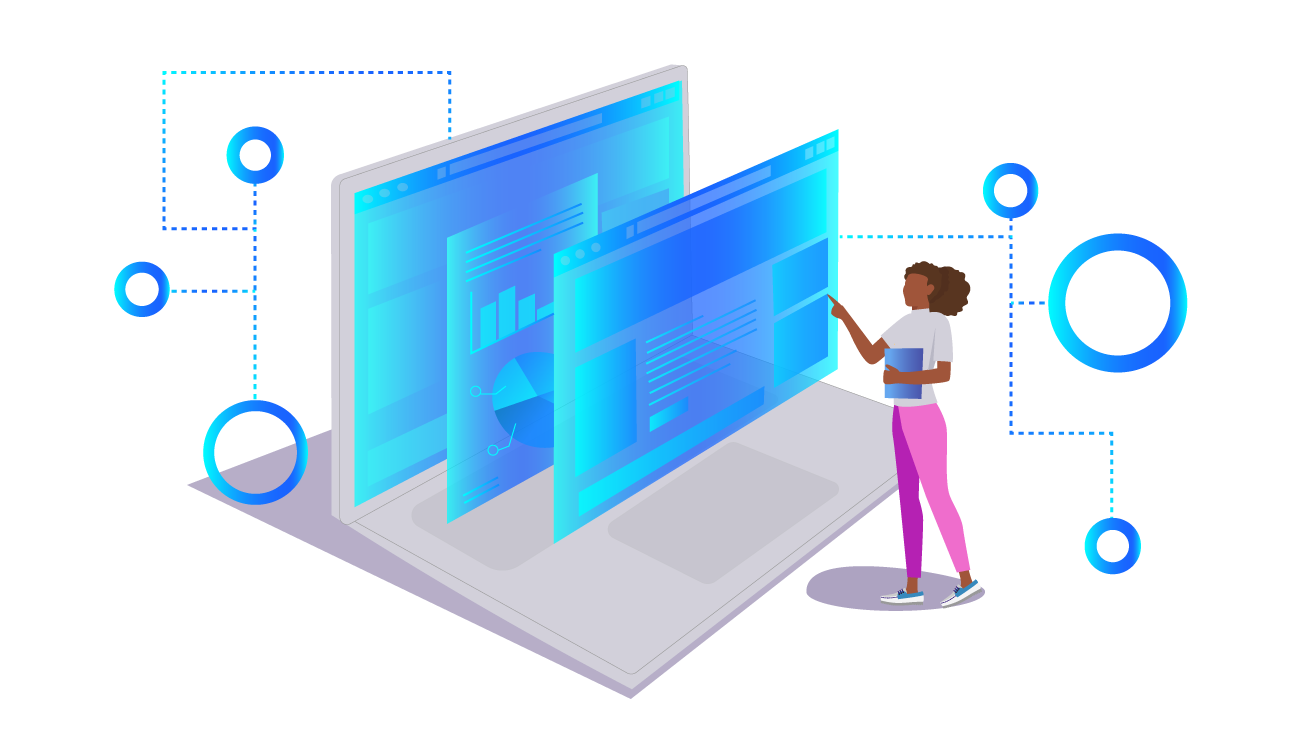 Summary
Delivering real-time marketing messaging requires advanced digital maturity. Boston Consulting Group estimates that 70 percent of companies are not mature enough to own the single-source view of customer data required to deliver real-time marketing messages that deliver results. Companies must excel at Data, Technology, Planning, and Talent to achieve success. Media Accelerate from Bounteous will help your company deliver real-time messaging and reach digital maturity by transforming these four key pillars. This new program enables performance media management and enhanced data attribution for a privacy-safe world.
Media Accelerate is a new enablement model that can help your company optimize media performance at scale. We leverage Gartner's #1 ranked Ad Tech Stack, Google Marketing Platform to provide cutting-edge media management and better attribution. We utilize technologies like Display & Video 360, Search Ads 360, Campaign Manager 360, Analytics 360, and Google Cloud Platform.
Domino's Pizza of Canada realized a 6.8x increase in incremental Return on Ad Spend with Media Accelerate.
Digital Flow Creates Digital Maturity
The best data is your organization's data. Measurement strategies rooted in first-party (1P) data achieve the best media results while positioning the brand for changes in privacy regulation.​ In order to win and compete digitally, brands must adopt first-party data foundations using technologies like Customer Data Platforms (CDPs), cloud data tools, and data clean rooms like Ads Data Hub.
Our industry-leading data analytics and media experts first work side-by-side with your teams to access and grow your brand's digital data maturity, ensuring the smooth flow of digital data required to drive returns on new media investments. Boston Consulting Group states that when organizations reach digital maturity, they increase revenue and decrease ad costs. 
Who Benefits from Media Accelerate?
This enablement model is for brands that want to become category leaders but are seeing only small gains with their current digital marketing initiatives. Companies spending more than $1M on digital advertising annually are positioned to see the largest gains.
Proofpoint doubled their sales pipeline with Media Accelerate.
How Do We Deliver Value?
We deliver this unique combination of data and media technology, ad management, and training with a comprehensive approach:
Better Data: Driving better insights starts with better data. We use Google Analytics and Google Campaign Manager 360 to deliver best-in-class attribution and data tracking. Our teams work to integrate media data across CRMs, CDPs, data warehouses, and other sources. Our Advanced Analytics team creates custom data models from your organization's customer data to create audience-driven campaigns using Google Cloud.
#1 Ad Tech: Platforms are the underpinning of world-class media campaigns and our elite partner relationships with Google and other technology providers help us deliver more value from each ad impression. We use Display & Video 360 and Search Ads 360 to provide organizations with cutting-edge bidding methods and automation. ​From cost savings to early beta access, clients benefit from our distinction.
Planning: Media Accelerate generates sustainable returns through a portfolio approach​. Thorough media planning and buying are included with each engagement. Our most successful clients start by allocating more resources for core channels that focus on steady and recurring returns, reserve 7 percent for adjacent opportunities in emerging media, and 3 percent for testing innovative new channels and transformational experiments.
Talent: Each year +1,000 professionals attend media and analytics trainings from Bounteous. ​Your team benefits from our dedication to education through formal platform training and informal deskside coaching that enables your team with the methods and best practices needed to compete and win. ​
We've seen our clients struggle with digital agencies and media vendors for years. Today's complex, fractionalized media landscape requires that we re-assess the role of data, technology, planning, and talent to deliver real-time marketing messaging. We developed Media Accelerate to rapidly mature brand capabilities to create long-term customer relationships online.

Andrew Garberson

SVP, Marketing Services, Bounteous