Comprehensive Commerce Solutions for Increased Business Agility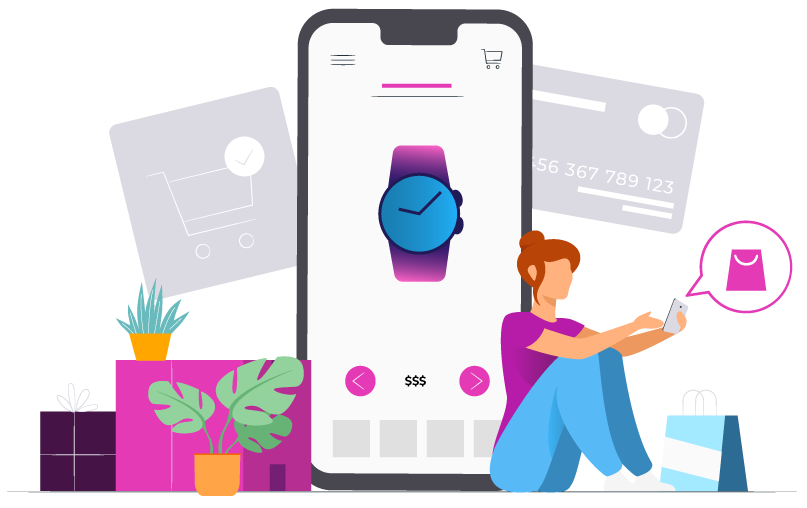 Summary
Bounteous has partnered with Spryker to accelerate business growth for clients through comprehensive commerce solutions with a focus on speed-to-market. Spryker's composable commerce solution and Bounteous's strategic implementation of the platform result in increased business agility, elevated line of sight to customer data, and an improved business customer experience.
Increased business agility means you can achieve rapid growth by leveraging the flexibility of the platform to quickly stand up a commerce site, and then make changes as needed to adapt to the changing market. Businesses have especially benefited from this over the last couple of years in instances such as reconfiguring distribution channels around commerce, integrating with a delivery service, abandoning channels and opening new ones, and more.
With an elevated line of sight to customer data, you can hone in on the customer information you need and have a better understanding of how to leverage that information to your advantage. By going direct-to-consumer in a dealer, multi-tier model, you will have insights into orders and frequency patterns. This allows you to better serve the end customer and spot trends to help your dealers in the market compete and win share.
All of this, plus more, leads to an improved business customer experience.
Best-in-Class Commerce Solutions 
Spryker's composable solution helps companies that are seeking rapid growth and flexibility, enabling them to adapt quickly to the changing market. Bounteous brings an unparalleled depth and breadth of creating and delivering commerce experiences that lead to business success. Our expertise extends far beyond simply the commerce platform; we are skilled at assisting you in getting buy-in from your key stakeholders, developing and understanding strategic direction, onboarding your teams, and preparing you for long-term success.
Why Does This Matter To You?
Rapidly changing customer expectations demand a different way of thinking about digital commerce. No longer is digital commerce just about launching a catalog—it now includes personalization, CDP, data, and other elements that add incremental value. Bounteous and Spryker develop comprehensive commerce solutions that include all of those elements and more, leading to increased business agility, increased line of sight to customer data, and an improved business customer experience—all without sacrificing speed-to-market.
How Does It Work?
Spryker's cloud-based, headless, and fully composable platform provides perfect commerce solutions for even the most sophisticated business models. With platform capabilities for every business, be it B2B, Enterprise Marketplace, Unified Commerce, Subscriptions, IoT, or B2C, you can build a new business or scale your existing one. Customization of your commerce platform leads to maximum scalability and full control for better business outcomes and long-term growth.
Modular and customizable commerce stack
Cloud-based, headless, and fully composable
Unlock access to customer data and insights
Exceptional time to value
Spryker also leverages Packaged Business Capabilities (PBCs), which are an independent assembly of features that are grouped into larger clusters. PBCs contribute to business agility by making decisions on benefits and usability of software faster and easier for all involved parties—from IT specialists to end-users. Spryker works together with the customer to define PBCs based on each customer's unique requirements, and even offers pre-defined PBCs to use as a starting point.
With a modern and composable approach to commerce, you'll be able to take advantage of leading vendors to expand your offerings and enhance your ROI.