Streamlined Customer Experience Leads to Improved Functionality and Personalization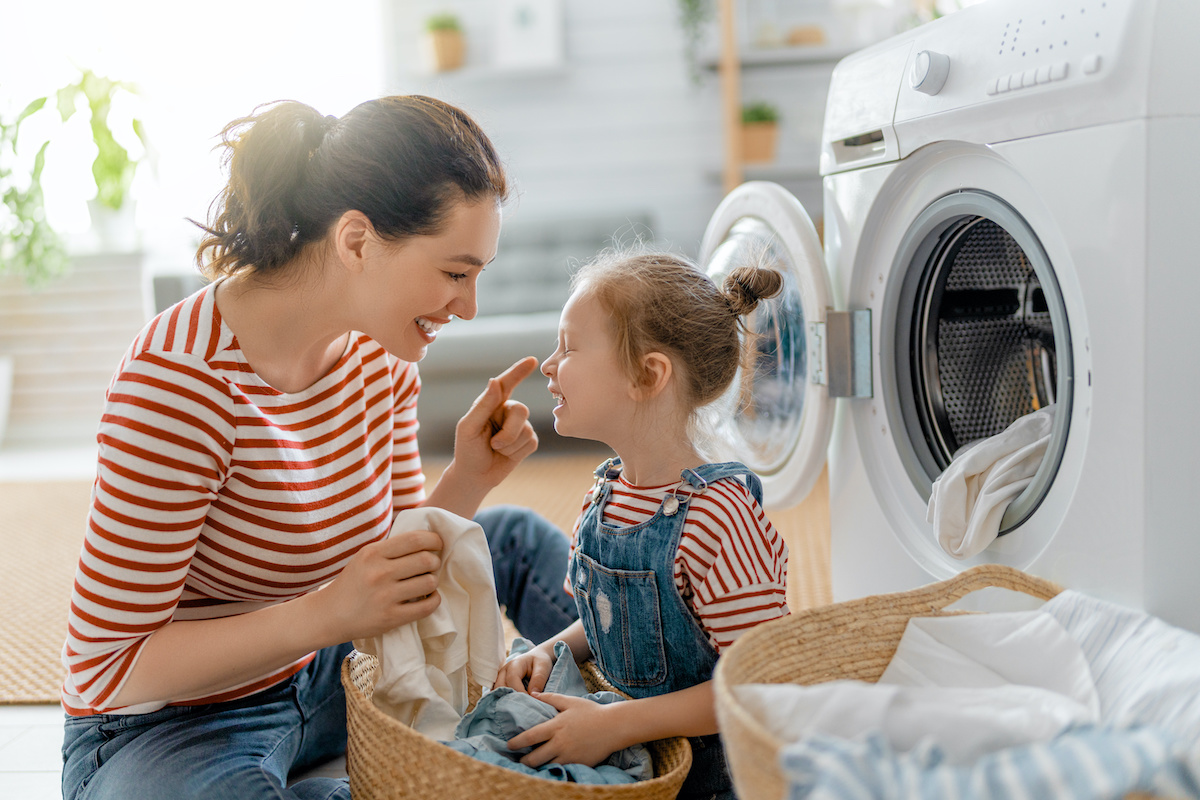 Summary
Commonwealth Edison (ComEd) – a subsidiary of Exelon, the nation's leading competitive energy supplier – provides electric service to more than ​​4​ million customers across Northern Illinois. ComEd recognized the need to provide its customers with new ways to better manage and control their energy use and relaunched its ComEd Marketplace in 2020. The redesigned ComEd Marketplace makes it easier for customers to learn about and enroll in energy-saving offerings, purchase energy-efficient products, and take advantage of rebate incentives offered through the ComEd Energy Efficiency Program.
ComEd and Exelon IT partnered with Bounteous to deliver a more streamlined experience to customers who rely on the ComEd Marketplace to learn about all the energy-saving options offered through ComEd. The new experience offered through the ComEd Marketplace was achieved through a collaboration between Exelon's Digital Team and multiple technology providers, including Elastic Path, Mirakl, Google, and Microsoft Azure. The new ComEd Marketplace provides ComEd the flexibility to better respond to customers' evolving preferences and demands for convenience, functionality, and efficiency.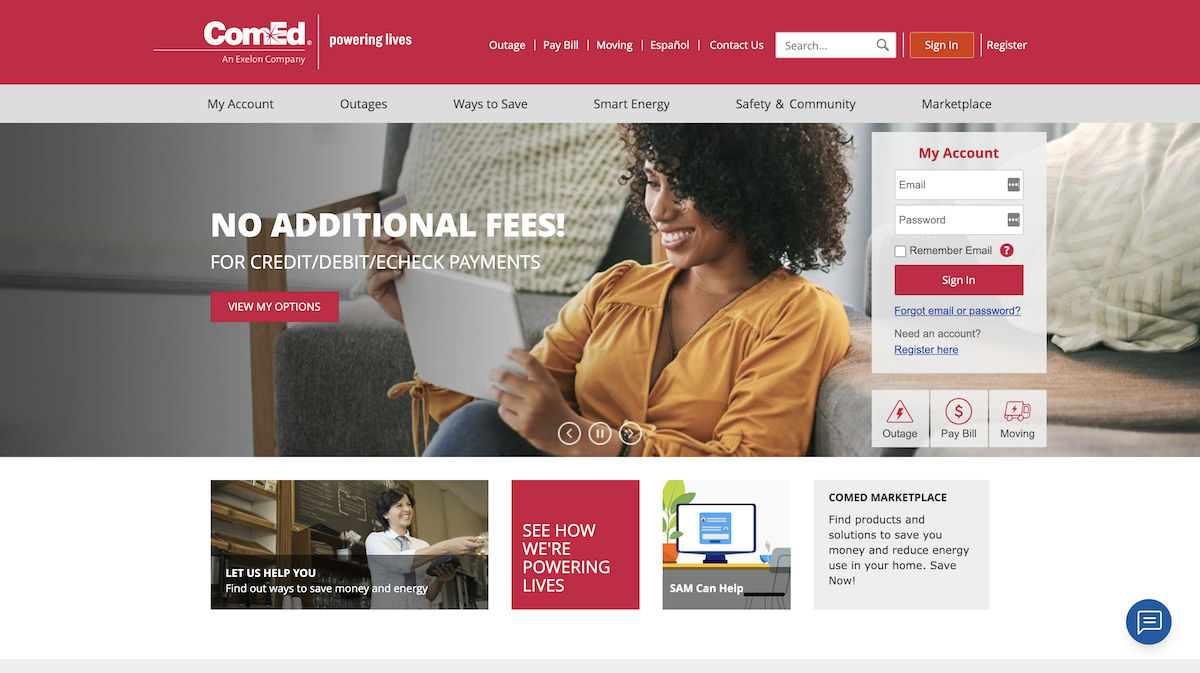 Challenge
The ComEd Marketplace provides customers with information and access to select products and services to help them understand, manage, and control their energy use. Since launched in 2016, it has been an important means of communicating with customers.
Recently, ComEd saw the opportunity to further improve operational efficiency and provide increased digital functionality through the ComEd online Marketplace for its customers. They sought to improve personalization by leveraging customers' online account information and streamlining payments by connecting to customers' digital wallet information. ComEd also plans to expand the number of select products and services offered to customers by allowing customers to choose from multiple fulfillment providers. Lastly, ComEd wanted to increase cross-promotion of its utility-offered programs – such as Home Energy Reports and Outage Notifications – through one-click enrollments as part of the overall Marketplace experience.
Bounteous helped reimagine the ComEd Marketplace platform, creating the overarching digital strategy and managing development from design to launch—navigating challenges and bringing together a scalable solution in collaboration with many partners.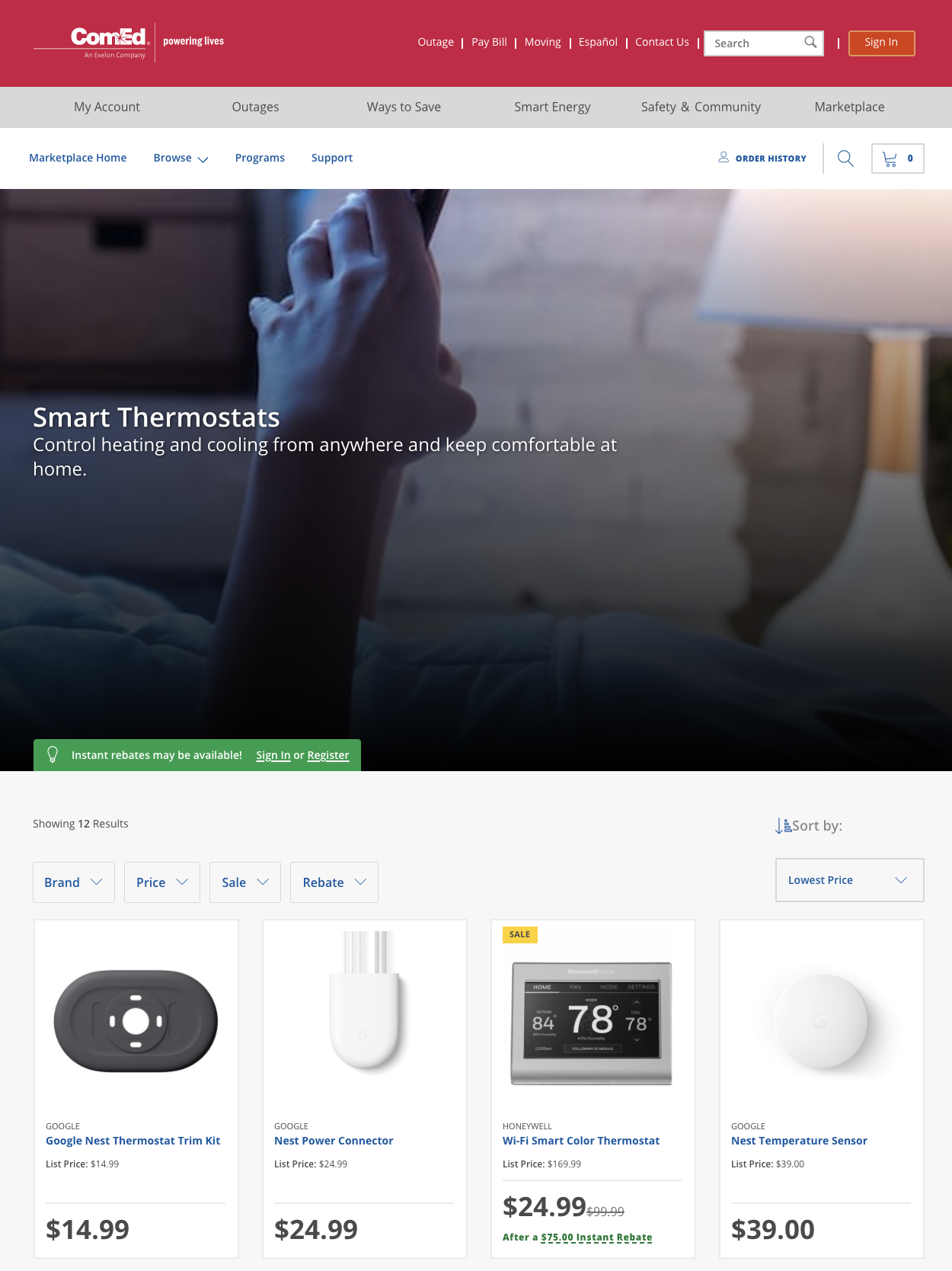 Solution
With the right partners helping to streamline processes, Exelon IT and Bounteous helped create a solution that transformed the ComEd online Marketplace experience. Elastic Path's headless architecture provided the flexibility for Bounteous to develop a customer service solution in ComEd's preferred Angular framework for digital projects, integrating with the existing ComEd.com site. With this framework in place, Bounteous created a robust engine that determines product rebate eligibility across different product categories based on customer data, ultimately enabling a more personalized customer experience. This was all supported by the first-ever hosting for Elastic Path in Microsoft Azure, creating a stable and secure environment for the new ComEd Marketplace platform.
In order to best support the ComEd Marketplace, Bounteous created the first connector between Mirakl and Elastic Path. This new connector enables product sharing, offering redemption, and order placement seamlessly between the two solutions. Mirakl's out-of-the-box features enable ComEd to quickly expand their product catalog in one place to manage all its third-party fulfillment providers.
To help provide a premier customer experience, Bounteous worked with Exelon IT to implement enhanced web analytics through Google to better monitor a customer's journey when interacting with the ComEd Marketplace. The insights from these analytics will help ComEd more easily understand how customers use the Marketplace and help identify areas for increased engagement.
Results
The redesigned Marketplace provides ComEd greater flexibility to control which products and services to make available to its customers, and better integrates other programs offered by the utility as part of the overall experience. These improvements help customers better manage their energy needs, with an eye towards increasing customer engagement as new offerings become available through the ComEd Marketplace.

Since its launch, customers have reacted positively. In addition to providing customers with information about and the ability to purchase energy-saving products, the Marketplace has also helped drive enrollments in other utility offered programs – including Home Energy Reports, Outage Notifications, and online eBill sign-ups. ComEd continues to expand its catalog to include additional fulfillment providers and improve the online experience. Results since launch include:

- Improved personalization
- Streamlined payments
- Expanded catalog offerings
- Better promotion of energy savings programs and services

Bounteous's partnership with ComEd will continue to drive future initiatives to expand on the success of the refreshed commerce solution, striving to meet and exceed business goals while better serving ComEd customers.