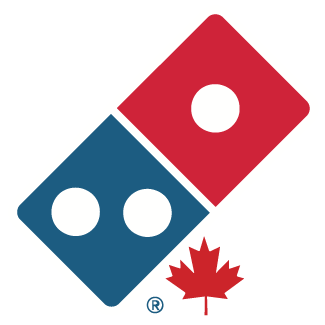 Building Brand through Data-Driven Audience Targeting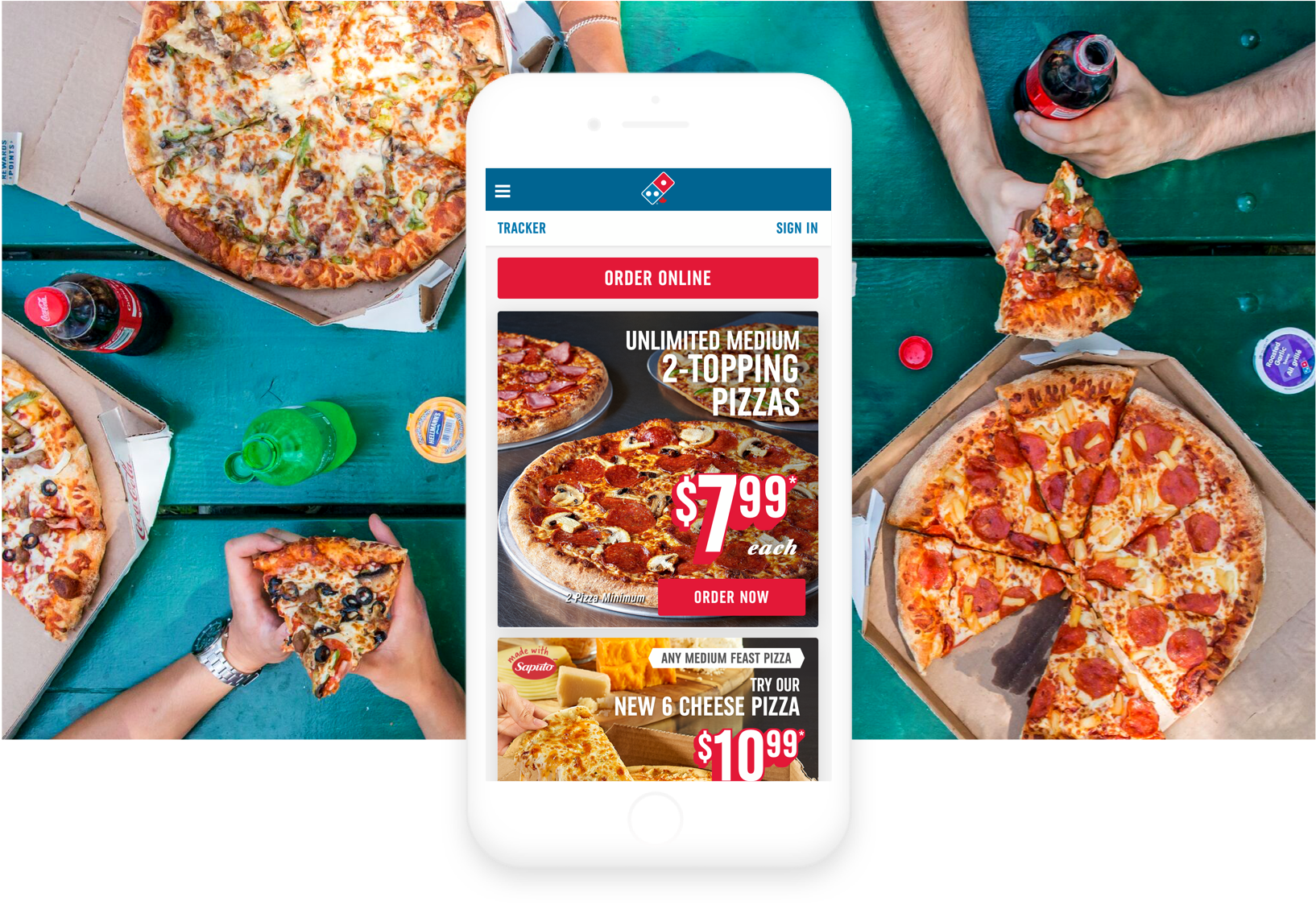 Summary
Founded in 1960, Domino's Pizza ranks among the world's top public restaurant brands with a global enterprise of more than 16,000 stores in over 85 international markets. Founded in 1983, Domino's Pizza of Canada is the Canadian franchisee of Domino's. With 525 stores nationwide including in every province in Canada, Domino's is an industry leader in both delivery and carryout pizza.
Bounteous has been a strategic partner for Domino's digital transformation over the last decade, beginning with an online ordering experience that makes the pizza taste better. Bounteous manages Domino's omnichannel marketing, promotions, and franchise-level support across SEM, Display, Social, Email, Local, and Organic Search.
Domino's is always striving to meet customer needs by evolving their digital footprint as a world-class technology and eCommerce company that also makes great pizza.
Challenge
A customer-first focus would help solidify Domino's position among the leaders in the Quick Service Restaurant space by providing greater control over media messaging and digital ad spend.
To drive this vision forward, Domino's needed to transform their digital engagement into actionable results by using marketing-led insights focused on scalability to reach core audience segments. Domino's didn't just want to advertise, but to reach people when they have needs and truly be "people first." Loyalty data, franchise interest, and demand factors had to be incorporated into a solution that increased revenue and customer lifetime value. In short, Domino's needed "people-first marketing."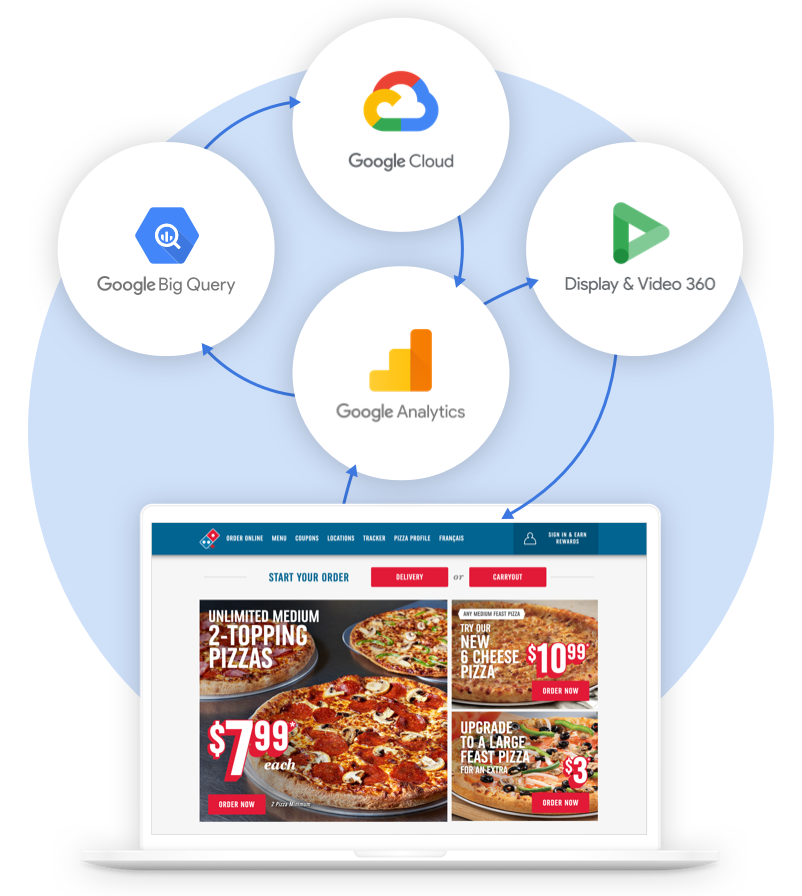 Solution
Bounteous knew it was imperative to reach core customers with online ordering experiences that resonate in the most urgent and even "hangry" moments. Our strategy aimed to grow Domino's top-line revenue by identifying and engaging core customers with the right message at the right time. We developed personalized, scalable brand experiences that allowed consumers to engage seamlessly across platforms and devices.
Bounteous leveraged Google Marketing Platform and Google Cloud Platform in order to dynamically generate core audience targets based on a user's propensity to transact. Google Analytics 360, Google BigQuery, and other Google Cloud components such as Pub/Sub, Cloud Storage, and Cloud Functions, allowed us to collect custom audience data, conduct granular customer analysis, and identify what purchase, engagement, and loyalty program data points make users most likely to convert.
Results
Segmenting and dynamically updating audiences based on their loyalty status and propensity to convert led to a 6.8X incremental return on ad spend and a 2% incremental lift in conversion rate, making Domino's advertising spend more efficient and reaching key customers when it mattered most.
incremental lift in conversion rate