Data‑Driven Solutions for Digital Publishers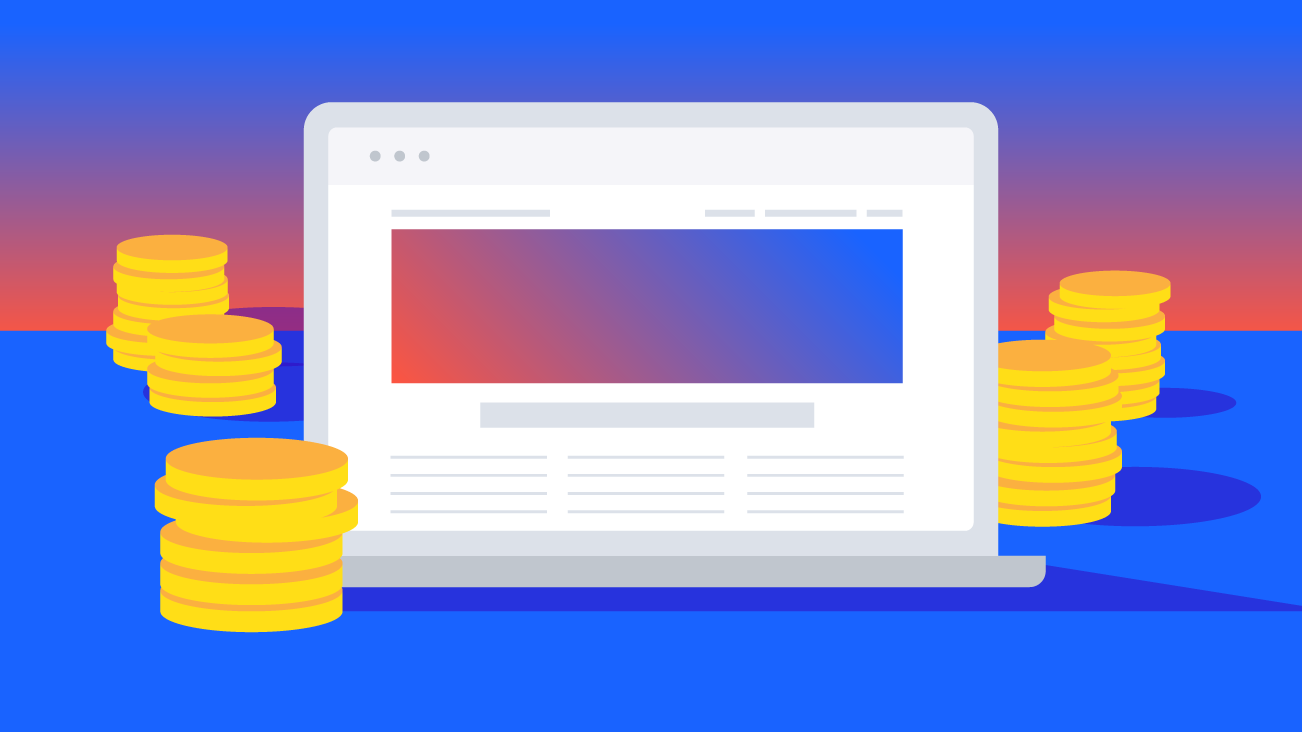 Online and offline publishers have long relied on ad models as a source of generating revenue, but that model may be shifting for three reasons.
Table of Contents
Data and Technology Shifts
Trends in web browser privacy, ad blocking, and cookie technology shifts will change how publishers monetize content. The New York Times, considered a technology titan in the field, recently announced a full shift to owned data and will cancel all third-party data relationships and ad models. Our analytics team foresees more shifts like this and have written about browser and cookie changes.
Advertiser Behavior Shifts
Recent changes in advertiser behavior threaten traditional publisher business models. A recent Spring 2020 study conducted by IAB found that publishers are seeing a huge uptick in new readership while also experiencing a 19 percent to 25 percent decline in ad revenue from advertisers. This unfortunate squeeze is leading to layoffs in the journalism industry. This news has reminded publishers that they are at the whim of ad dollar preferences and brand media planners.
Reader Acquisition Shifts
Once a way to generate massive reach for publisher content, social media algorithm updates are now received as bad news. As more of the web turns to walled gardens and pay-to-play business models, the cost of acquiring new readers has risen. Many publishers are turning to fresh app experiences, branded advertising campaigns, and exclusive, members-only events to build their name. In short, publishers, once the "inventory" in a typical digital ad ecosystem, are now becoming buyers and advertisers as well.
Bounteous has worked to tackle all three challenges with many notable publishing clients. We've partnered with Google News Initiative, a Google program aimed at helping publishers get the most out of digital tools on audience development and performance analysis, and paywall measurement for publishers like Graham Media. As a Google Marketing Platform partner, we understand all sides of the online ad ecosystem and help publishers develop monetizable inventory, implement robust data collection techniques, and develop customer acquisition strategies.
Many publishers have turned to paywalls or subscription models as a way to diversify revenue. Paywalls also require effective measurement to understand the impacts on revenue and user engagement. This measurement can drive key decisions like when to show your paywall or which messaging is most effective. Bounteous partnered with the Google News Initiative to study and produce a playbook on paywall efficacy. 
It's clear that building highly-mature data workflows is the foundational core to solving these challenges. Quality first-party data can not only provide insights into the content visitors engage with, but ultimately can be used to create a holistic view of visitors. Knowing audiences allows publishers to create more valuable segments to share with ad buyers through ad serving platforms like Google Ad Manager and beyond. Let's review some typical challenges publishers encounter and a few data-driven strategies that can help to increase data clarity and monetization opportunities.
Common Publisher Challenges
Publishers face a number of challenges related to data maturity and monetization, including missing web data, lack of insight into available inventory, and siloed teams. We've identified six areas publishers tend to struggle with and how they can impact revenue. 
Audience 
Publishers who have limited use of first-party data or lack insights into their audiences are restricted in a few ways. First and foremost, knowing who your visitors are can help to produce quality audiences for ad buyers. If publishers can better identify their visitors' interests and behaviors, they can create more quality audiences. Lack of audiences also prevents publishers from being able to tailor site experiences, from content interests to optimal ad loads.
Inventory 
At a basic level, publishers who don't have visibility into their available inventory are losing revenue. Without knowing where and when to place ads, publishers can't test ad placement or build a programmatic inventory.
Measurement & Analysis 
Quality data collection is critical to generate online revenue, but it can be a huge challenge for publishers. Publishers need the right data across all platforms in order to drive decisions about content, execute personalization, and build the audiences mentioned above.
Content 
At the core of publishing is the content and without the right platforms, content can be unseen or underappreciated. Publishers who fail to focus on great apps, SEO, or frameworks like Accelerated Mobile Pages (AMP) are sacrificing user experiences that drive revenue.
Subscription
As mentioned above, many publishers have turned to subscriptions as a way to diversify their revenue. Although paywalls have become increasingly popular, some publishers still struggle with the subscription model or lack the data maturity to make actionable decisions about their paywall. 
Organizations
Finally, publishers often struggle with siloed teams. Tech, Sales, and Organization stakeholders need to interface with Analytics and Ad-ops team members to build and sell smarter audiences.
Publishers who fail to focus on these six areas don't often succeed. Building a solid foundation is the first step towards aligning around a data-first maturity framework.
Focused Publisher Solutions
Where can a publisher start? Chances are they're stronger in a few of the challenge categories above than others. Starting is the best next step. Building a mature first-party data system takes careful planning and time. We've recommended the following three solution projects to our clients as starting points:
Enhanced Data Collection
Having quality data can improve almost all of the areas in which publishers tend to struggle. Knowing the right data about visitors and content, whether it is articles or videos, can help make decisions in other areas such as content, audiences, and inventory. As publishers get started with measurement and analysis, they should focus on having accurate and consistent measurement across verticals and platforms.
To move into more advanced data collection, publishers should begin connecting data sources, such as Google Ad Manager, Search Console, and others that live outside the Google Marketing Platform. Being able to connect data allows publishers to provide a holistic view of content and visitors. As publishers gain maturity, this connected data can be used for truly advanced analysis, such as modeling custom segments and personalization.
Advanced Audience Segmentation
We've already talked about the importance of being able to create and provide high-value audiences for buyers. Audiences are heavily dependent on having enhanced data collection in place. Remember that we want to collect data about our visitors and the content they engage with, and audiences are one way to put that information to use.
For publishers who are just getting started with audiences, being able to define personas and your funnel is essential. These segments may be based on reading patterns (readers vs. skimmers), ad impression levels, or subject matter, for example. More advanced segmentation provides a holistic view of user behaviors, perhaps across platforms such as web and apps, or bringing together multiple data sources. Advanced publishers will go on to build segments with developed data models and use this data for personalization and deeper analysis.
Increased Ad Unit & Inventory Testing
Ad inventory is the third most impactful area publishers can focus on. At a minimum, publishers should be able to understand where ads are being served and how frequently they are seen. Once there is an understanding of basic ad serving, publishers can introduce platforms like Google Ad Manager to give greater insights into ad inventory.
Having strong audience segmentation and inventory knowledge empowers your sales team. After these foundational elements are in place, the next step is to begin ad testing and serving ads across platforms. This allows for ad optimization and extending your reach to audiences. Finally, as an advanced publisher, a majority of inventory should be programmatic.
Next Steps
The challenges publishers face are often complicated by a lack of digital maturity and misaligned stakeholders. These three solutions are great starting points to mature your data workflow and gain and grow quality first-party data. They build a solid foundation and will be most impactful for increasing online revenue. 
If you're a publisher, create your plan of attack with a data-driven partner. A partner can help to assess your current set up and work with you to strategize next steps, furthering your digital maturity, connecting the dots across the sell-side workflow, and help you achieve revenue growth.
---
Check out our publisher playbook: Measuring the Effect of Paywalls on Publisher Revenue and User Engagement