How to Prepare for the Adobe Analytics Business Practitioner Exam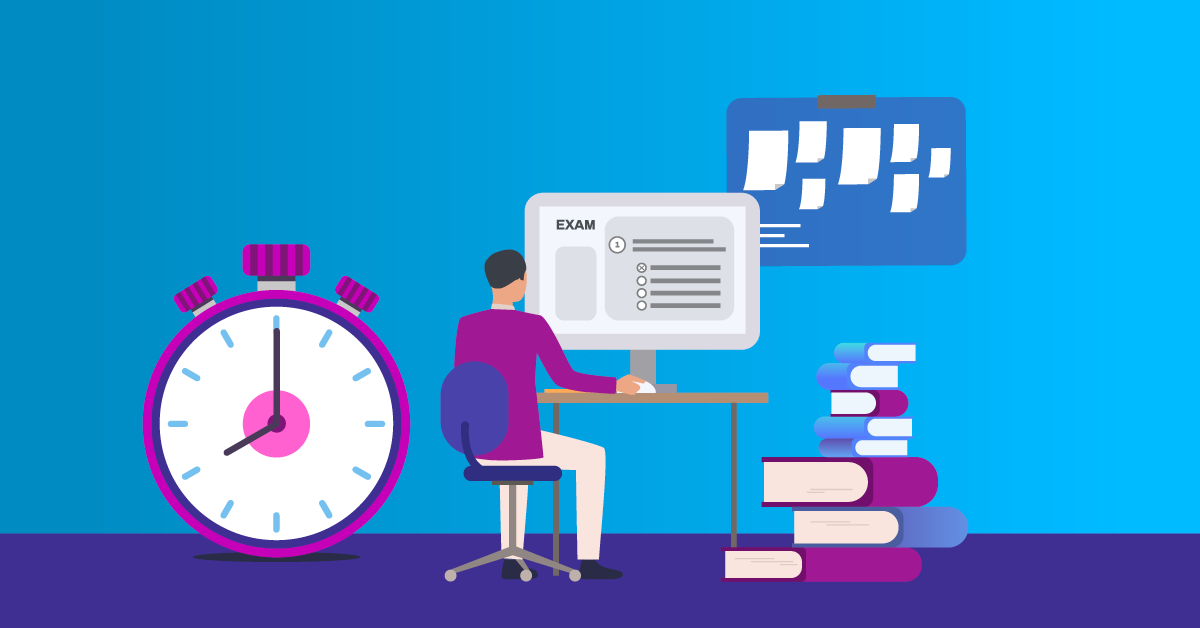 Adobe Analytics is a powerful, versatile and flexible enterprise-level Analytics tool, but it does come with a steep learning curve. Google Analytics is a simpler tool for a beginner digital analyst to learn—without the complex terminology of Adobe's eVar and sProp custom tracking throwing off eager analysts at first glance. 
However, once a user gets familiar with Adobe's functionality, it is arguably just as, if not more flexible and powerful than Google Analytics' enterprise offering (GA360). So, where do you start if you're looking to learn Adobe Analytics?
On the Google Analytics end, the initial path is clear, and relatively straightforward, leading up to the Google Analytics Individual Qualification, which is free, Open "Book" (Internet), and extremely easy for anyone remotely familiar with the ins-and-outs of Google Analytics.
But, if you're learning the Adobe Analytics side, how do you prove your knowledge? That's where the Adobe Analytics Business Practitioner Exam comes in. This exam costs $225 to take, and a passing mark is 30/50 questions or 60 percent. This may sound like an easy feat, but even for an experienced Adobe Analytics analyst like myself (3-4+ years of experience in the tool), it's a sound idea to study and prepare in order to be successful in this endeavor.
Upon passing this exam, the credential is valid for two years. If you are renewing an existing certification, this version comes with fewer questions (20/33 to pass) to re-up.
Regardless of which test type you're taking, this is where this blog post is here to help!
Preparation Process
So, where should you start if you want to prepare for this exam? Let's organize the resources that Adobe provides:
Resource One
Adobe provides a Free Readiness Questionnaire that can give you an initial grasp of if your experience aligns with the potential topics on the test itself. Assuming your results from this questionnaire lead you to proceed further, the next step is the Practice Test.
Resource Two
Adobe's Practice Test was the single most useful resource in my test preparation, giving me a nice proxy of what a test could potentially look like. Take this test genuinely (don't look up answers, because you can't on the real exam!) and see what score you get. Are you above 30/50? Do you feel like you have a decent "cushion" above that threshold? What questions did you get wrong? Note these to break out specific study areas based on what you find (you'll be able to see which you get wrong, and the correct answers once you take the test).
Resource Three
Once you've completed the Practice Exam, it's time to dive deep into the potential topics that could be on the exam itself according to Adobe's direct documentation here. What I will do in this post is outline the most relevant help articles/Adobe documentation for each area, to make this an organized and efficient process for you to study further.
Detailed Preparation
Adobe breaks up the Business Practitioner Exam into five sections, each with specific weights of importance for the exam (weight in parenthesis). They are as follows:
Business Analysis (26 percent)
Reporting for Dashboard and Projects (30 percent)
Segmentation and Calculated Metrics (22 percent)
General Tool Knowledge and Troubleshooting (12 percent)
Administration (10 percent)
Below I've shared some helpful resources for each section objective found in Adobe's exam guide.
Business Analysis Guide
This is the most straightforward of any of the sections and one will be best prepared for this area simply with experience working in Adobe Analytics for some time. If you've ever had a client ask for a specific business question to be answered with Adobe Analytics, or you've been involved in the documentation process of Adobe Analytics tracking, you'll be well set up to leverage these resources below.
Reporting and Dashboarding for Projects Guide
This section really comes down to your experience with tools that utilize Adobe Analytics data: Analysis Workspace, Data Warehouse, Mobile Scorecards, etc.
 
Segmentation and Calculated Metrics Guide
Segmentation and calculated metrics lie at the heart of using Adobe Analytics in a smart and flexible way. Understanding how to best use these features allows you to personalize your Adobe Analytics usage to answer key business questions.
 
General Tool Knowledge & Troubleshooting Guide
Knowing how to analyze information properly in Adobe Analytics can allow you to more easily spot and fix critical issues.
Administration Guide
Knowing how to set-up the back-end features that drive Adobe Analytics are key to your digital analytics success.
Taking the Adobe Analytics Business Practitioner Test
Once you have studied and are ready to take the test, you have a few options:
Option One: Online (Virtually Proctored)
Adobe is currently offering multiple options and vendors given COVID.
If you are reading this in a post-pandemic world, first off, congrats! Second off, this option may no longer be available.
If you are taking your exam virtually, a few quick tips:
Install the software necessary prior to the exam and ensure the software has the relevant permissioning to record your screen, audio, video, etc.
Read the specific requirements of the vendor for the test to be prepared.
Option Two: In-Person
You are able to schedule your exam here, and choose your date/time and preferred vendor option—just be ready to pay when you schedule your exam.
Post-Test
Upon completion of the test, you get a notice immediately if you have "preliminary passed" or not, and a few days later, you get your official score (you do not get information on which questions you get right or wrong, only a summary score, and overall breakdowns by section).
If you do not pass the test on your first attempt, you are able to retake the exam again by rescheduling (you do need to pay the fee twice).
If you do pass, share out your results and go forth and use your wealth of Adobe Analytics knowledge. Good luck on the test!