Building Customer Loyalty and Brand Affinity Starts With Critical Insight
CPG brands have long aspired to generate customer loyalty and brand affinity. While there's no doubt that retaining customers is great for business, loyalty is becoming increasingly elusive as consumers seek value-driven alternatives (such as store brands) to stretch their dollars further.
Critical Insights Power Innovation
Generating critical insight begins with data collection. When companies amass the right customer data, they gain the ability to identify fresh areas for growth. The key is to invest in the right technology and tools to collect, analyze and interpret customer data. Only then can organizations attain the critical insights needed to harness customer loyalty and brand affinity.
Generating critical insights should be a brand's top priority. When used correctly, critical insights can be the foundation for developing customer experiences that propels a brand to category leadership and keeps customers coming back for more.
The important thing is to not only chase critical insights, but to have a culture that is focused on iterative insight production so that teams produce game-changing realizations. Through this lens, an insight can be developed to shape either a completely new experience strategy or a change to the previous strategy. This revised experience strategy can be used to formulate new brand experiences that generate data—which in turn, generates additional insights. This can continue indefinitely for organizations who use data-driven insights to improve digital brand experiences.
When data is turned into critical insights and critical insights drive the next hyper-personalized experience, digital flow is achieved. This is a virtuous cycle where improvements to customer experiences, personalization efforts, and campaign outreach becomes continuous. 
Brands can begin uncovering critical insights by tackling these three efforts:
Understanding Customers Through Data Segmentation
Smart segmentation results in meaningful "customer cohorts," or customer data that is grouped together based on shared characteristics. This makes it easier to understand cohort needs and develop strategies that will resonate. Organizations currently operating with idealized personas should view data segmentation as the next step to make those concepts concrete.
There are several ways to segment an organization's customer data, including:
Lifestyle data (personality, values)
Behavioral data (purchase history, loyalty data).
Advanced Analytics & Machine Learning - Useful for understanding many data points simultaneously via methods like cluster analysis, Recency, Frequency, Monetary (RFM) analysis, or Media Mix Modeling
Once data is segmented, brands can develop personalized campaigns that address specific needs.
Personalizing Experiences and Leveraging Loyalty
Compared to generic marketing campaign messaging, personalized campaigns result in long-term customer loyalty and advocacy.
According to McKinsey, "When asked to define personalization, consumers associate it with positive experiences of being made to feel special. They respond positively when brands demonstrate their investment in the relationship, not just the transaction."
The important thing is to make sure that campaigns are based on segmented customer insights and not just assumptions. Otherwise, brands run the risk of alienating key audiences and wasting valuable time.
To ensure an effective strategy, it is critical to have access to fresh data on the rapidly changing mindset of today's consumers. A Customer Data Platform, or CDP, allows businesses to group and organize customer data from different channels into one profile per person in real time. CDPs help organizations gain user-level audience information, enabling companies to create more personalized loyalty offerings to keep the customer coming back.
"Loyalty programs have proven themselves as one of the most effective tactics for increasing revenue and inspiring customer loyalty. As many as 84% of consumers say they're more apt to stick with a brand that offers a loyalty program. And 66% of consumers say the ability to earn rewards actually changes their spending behavior," according to Shopify.
Loyalty offerings aren't new, and many have failed. Why? Success lies in understanding the market and customer needs. The more brands listen and understand customers, the more personalized incentive solutions will be.
Measure, Track, Adjust, Repeat - Achieving Digital Flow
Critical insights can help CPG brands track the success of their loyalty and affinity programs, and adjust accordingly. But first, this involves setting up KPIs and tracking how customers interact with a brand over time. Eventually gaining knowledge on what's working and what's not - providing the necessary insights to adjust strategy early on.
Industry innovations constantly shift customer behavior, so keep in mind that as things change, it's important to constantly review the data and ensure strategies are always appealing to the target audience.
Go Further
We're partnering with brands to continually tackle industry-specific challenges and reach business objectives through our unique approach to co-innovation. Critical insight is the foundation on which our Co-innovation method is built and helps brands: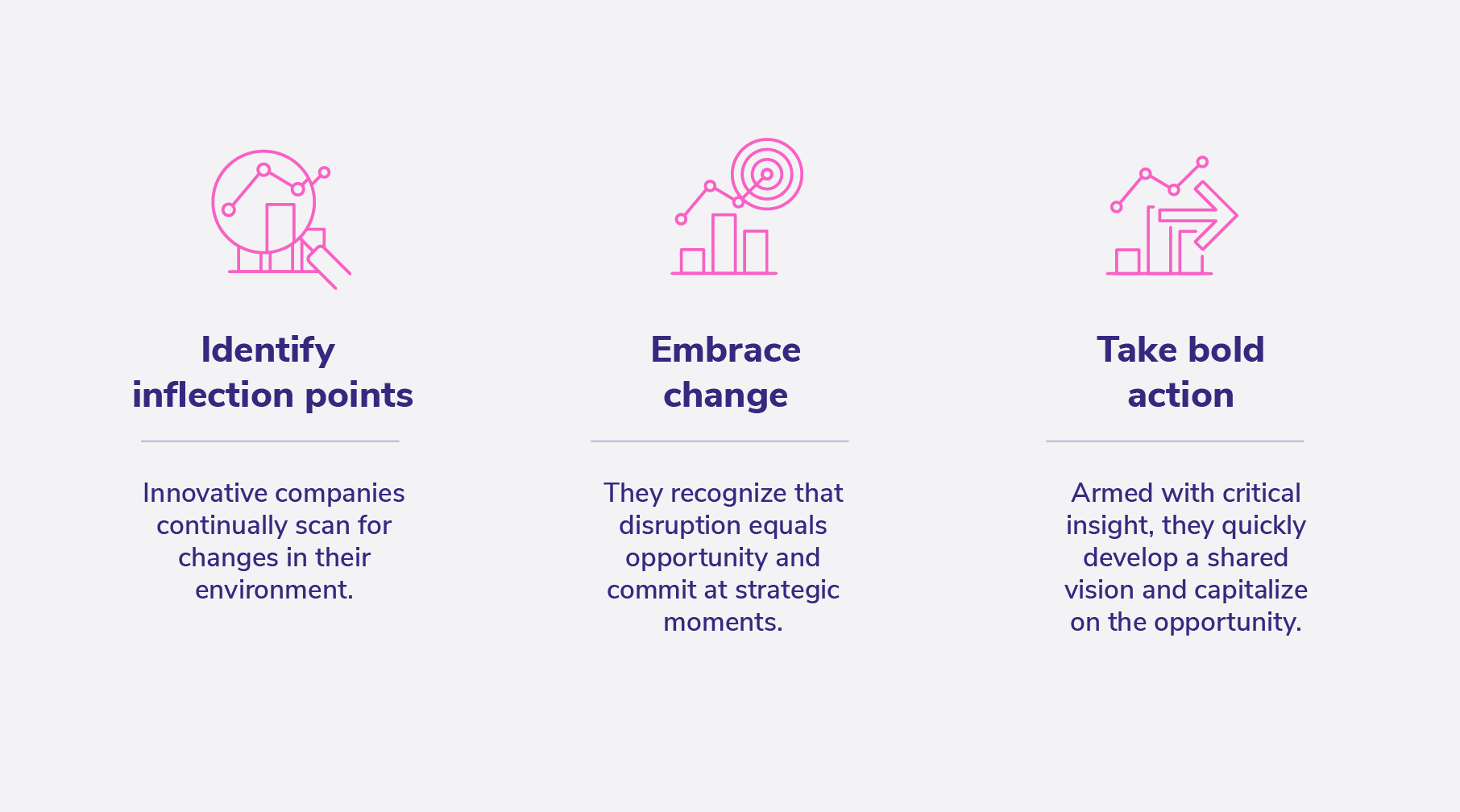 CPG brands must go the extra mile (or two) to distinguish themselves and become category leaders, and critical insight is one of the best ways to do so. Data is the driving force behind critical insights and unlocking new possibilities, so leverage it effectively.